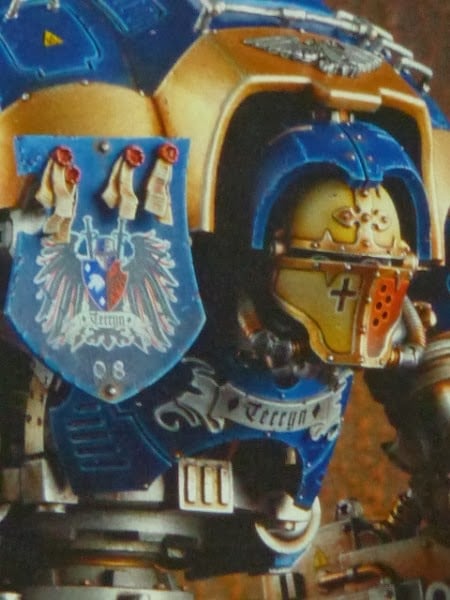 2 new Imperial Knights are headed our way.  Here's what we know:
The two new Knights are the:
Crusader
Warden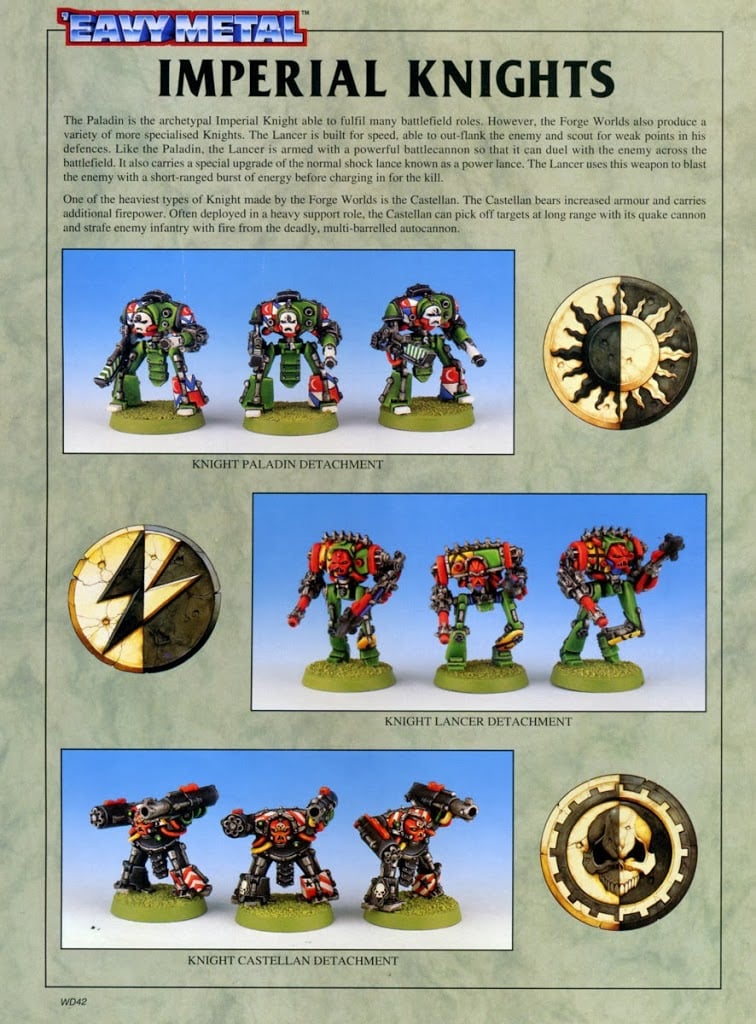 Both of these product pages have been spotted on the GW site via the redirect method by Atia on B&C.
These two types of Knights from way back in the EPIC days are the opposite end of the scale from the light and nimble Knight Lancers.  These are the bruisers of the Knight Family, and is shows:
Onto the rumors:
via Bird in the Trees
Both Knights are coming via a combined combo kit.
Plastic kit will be released in the short-term, but the exact week is unknown.
The Warden & Crusader will share White Dwarf only rules initially, with inclusion in a codex coming later.
The new designs do not share the "turtle shell" carapace, and have a divergent appearance.
Both models share an up-armored, brutal appearance compared to the Paladin/Errant model.
Both share three weapon hardpoints, 2 arms and a top carapace mount.
Both new Knights share a Heavy Support position in a Imperial Knights army list.
Expect an Imperial Knights "Decurion" formation to be arriving with the new kits.
More soon!