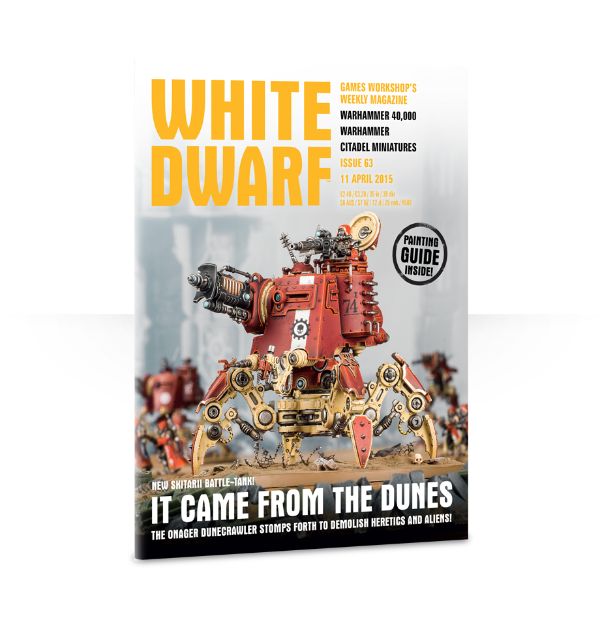 The Martians are back, and they brought some new terrain with them – check it out!
Issue 63 is here featuring the new Onager Dunecrawler, and the rules for the new terrain kits; Promethium Pipeline, and Plasma Obliterator. There's some other features too in here on Fantasy and a little on the Golden Demons splashed in, but it really felt like filler to be honest.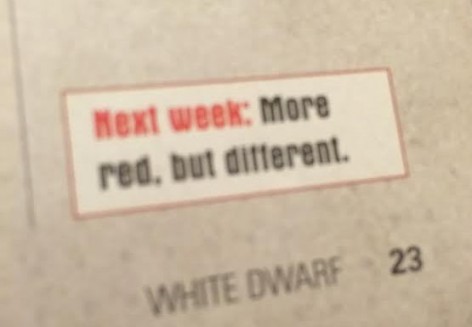 There was some tantalizing tidbits about Eldar however, checkout this picture!
If you draw a few conclusions, this little teaser this may be an indication that we'll see some Saim Hann Wild Riders appearing in next week's Paint Splatter article perhaps.  Heck maybe riding new Jetbike models even?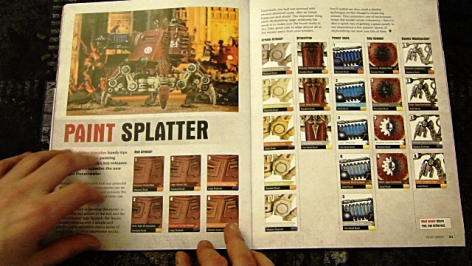 Speaking of Paint Splatter, this one was about average. It featured a few new mixes but nothing too crazy. Still loving the hobby content every week though, hope that keeps coming regardless!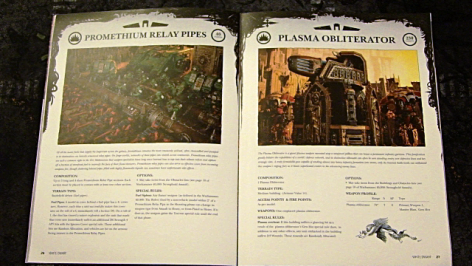 Rounding out the issue and making it a 'must have' rules-wise, is the datasheets for the new terrain kits.
Overall though it's probably an average issue, and you can definitely sense it in the content that seems to have run out of steam in this one.