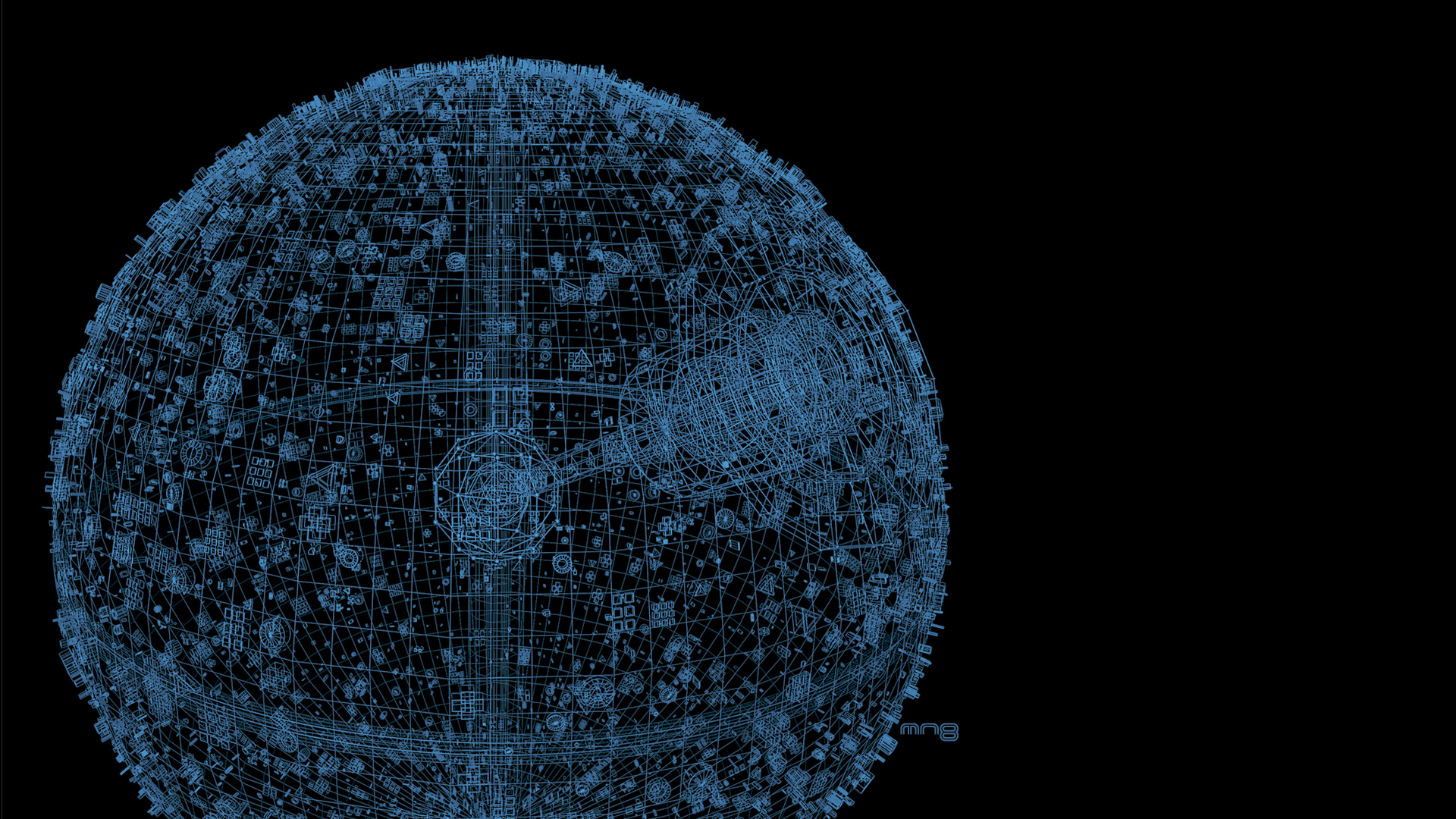 Hey everybody it's your friendly neighborhood Black Blow Fly to talk about a subject near and dear to everyone's hearts – Deathstars !
Love them or hate them I think death stars will always be a part of the game as we know it. Here is my definition of a death star based upon my own gaming experience –
A Death Star is a highly mobile unit that is nigh unkillable due to buffs such as psychic powers or wargear. Usually there are two or more linchpin characters attached to the unit that can tank a lot of damage or even help restore wounds. Death Stars are often most powerful in the assault phase and can quickly eliminate multiple enemy units. There are also Death Stars that excel in the shooting phase. Meleecentric Death Stars seem to be the best though at the removal of enemy units via initiating multi assaults as opposed to being able to typically only target two enemy units per turn.
An interesting Death Star that is good at both shooting and assault is DraigoStar which is composed of the following units:
• Lord Khaldor Draigo – Grey Knight Grand Master – Level 2 Psychic Mastery (Santic) – Special Character – Lord of War
• Grey Knight Librarian – Level 3 Psychic Mastery (Divination) – HQ
• Chief Magister Severian Loth – Red Scorpion Librarian – Level 3 Psychic Mastery (*) – Special Character – HQ
• Centurion Devastator Squad – Red Scorpions (**)
* I choose the Telepathy lore for Loth – he can pick his powers and I typically choose Invisibility, Psychic Shriek and Terrify.
** I equip the Centurions with grav cannons and chest missiles. The sergeant has a twin linked lascannon and omniscope so DraigoStar can split fire.
NOTE
If you're playing with three sources or more a good addition is a Priest from the Inquisitor codex so you can re roll saves in the assault phase.
To give an example what DraigoStar can do one game versus the previous Eldar codex they first shrieked a terrified Eldar jetbike unit deleting them, split fired the grav cannons into a Wave Serpent destroying it and fired the lascannon into a Wraithknight wounding it then multi charged the Wraightknight and another Wave Serpent destroying them both as well. Note Draigo had force up which made it really easy to take out the Wraithknight. The Grey Knight Librarian took down the Wave Serpent with his Nemesis daemonhammer.
DraigoStar is highly mobile since Draigo has the Santic psychic power Gate of Infinity which allows the unit to teleport. They teleport out of assault thus preventing the opponent from tar-pitting them.
Invisibility is often the key to running Death Stars now as it protects them from ranged D weapons. As I said above some hate Death Stars and do not like them but they actually help balance the game. Hit and Run or Gate of Infinity both help to prevent the opponent from tarpitting them.
Some are thinking the introduction of ranged D en masse spells the end of Death Stars. The psychic power Invisibility from the psychic lore Telepathy is the best counter to D weapons. Death Stars will still be a big part of the game due to this power. Here is an example of a new Death Star using two Eldar CADs and Harlequins:
4x Farseers – jetbikes
Harlequin jetbike squad
This is superior to jetseer council for several reasons:
— Warlocks aren't all that good
— Harlequin jetbikes are fearless, have Hit and Run and are good in assault
— Harlequins add warp charge (not the jetbikes but via a detachment or formation)
Let's call this the new HarlieStar. It's the fastest because of the eldar jetbikes. Add in Fortune plus Invisibility and it becomes nigh unkillable. This is just one example of a new Death Star. Sure it's a lot of points but that is the nature of all Death Stars.
There is some hate towards the Death Stars but it doesn't really make any sense though if you stop to think about it. It is product of the rules. Death Stars are no worse than Serpent Spam, Leafblower or whatever else ails you. There will always be Death Stars because of how GW writes their rules. Here is a partial list of Death Stars from 3rd edition through 7th edition and it is by no means totally comprehensive:
3rd Edition
Flesh Tearers Death Company
Ulthwe Seer Council
4th Edition
Nob Bikers
5th Edition
DraigoWing
WolfStar
WraithWing
6th Edition
AdLance (not a true Death Star but should be noted)
BeaStar (Ugggggh)
BikeStar or Super Friends
Jetseer Council
ScreamerStar
7th Edition
DraigoStar
Green Tide
Many of these Death Stars dominated the game during the height of their power. Back in 3rd edition GW used to host a GT in England that was very competitive. Every year the top three armies were Blood Angels (huge Death Company), Ulthwe (huge Seer Council) and Iron Warriors… If you didn't bring one of these three armies then good luck – they won time and time again.
The Ulthwe seer council could take an unlimited number of Warlocks and double the range of their psychic powers – Mind War in particular was very nasty. It is interesting to note that Iron Warriors did not revolve around a Death Star build.
It was said that with the end of Rhino rush in 4th edition the Blood Angels had been reigned in but by using jump packs in truth they became even more potent and Death Company numbering over 10 models including a Chaplain became possible plus this was when Litanies of Hate came about coupling re rolling missed hits on the charge with Furious Charge and 4++ Feel No Pain. A lot of people don't know it but Gav Thorpe wrote the notorious 3rd edition Blood Angels codex which introduced the rules for Feel No Pain and Furious Charge.
I predict there will be new Death Stars such as the new Imperial Knight formation in which the Knights are an actual squadron – casting Invisibility on them with make for a unit much stronger than AdLance ever was.
Most Death Stars are created by the combination of specific units to exploit the rules thus creating an über powerful unkillable unit that rocks right through any opposition. Now that multiple sources is finally being excepted I predict we will see even more Death Stars springing up on tables. As noted psychic powers really enhance them a lot and there are a plethora well suited for them.
Green Tide is a Death Star that was specifically created by GW via the formation. It's an exception though in my opinion and it's not really all that compared to others I've listed here. It takes some creativity to design a real power house. Some gamers love this style of play and when a good one comes along its propagated via the Internet right to everyone's electronic door step.
So what do you think of Deathstars? A menace to fun, or just an every changing list of the games top predators?