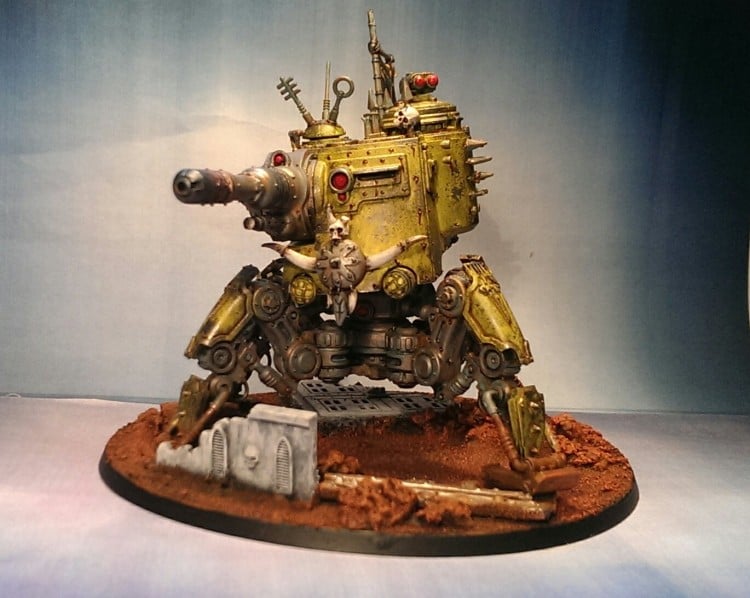 About time for a walker in this warband. This is my corrupted Onager Stalkertank!
Hi! I`m Tommy from the blog bigbossredskullz. I'm also on Facebook. I've got a new INQ28 warband on the go. I'll be using the rules from the Skitarii codex and the coming Cult Mechanicus codex.
Stalkertank
I've read in a novels about stalkertanks. I don't recall them being exactly like this but then chaos is…well chaos 😉 I reckon this is as varied as there are hereteks basically.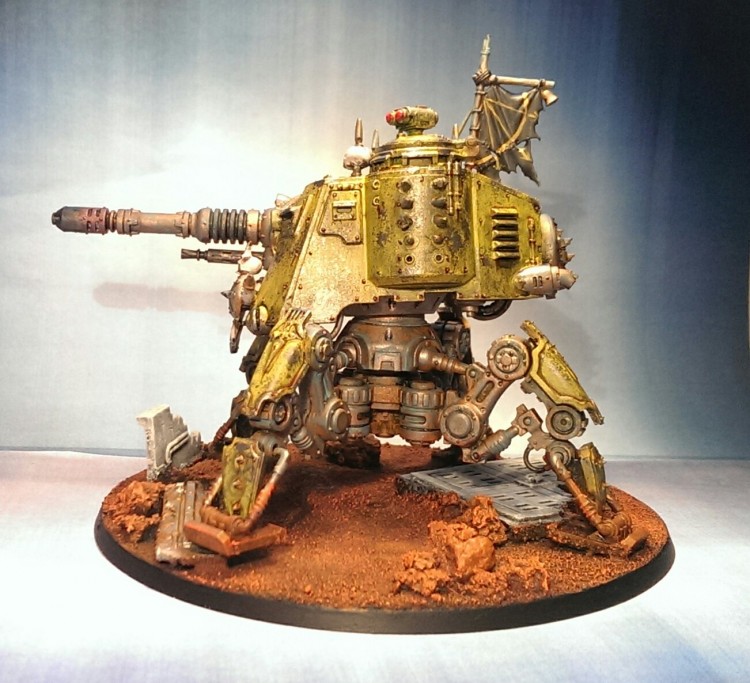 I tried to incorporate  subtle conversions as the over the top mutations or spiky factor wasn't my aim. I really think the model in itself is really nice so didn't want to tamper too much with it.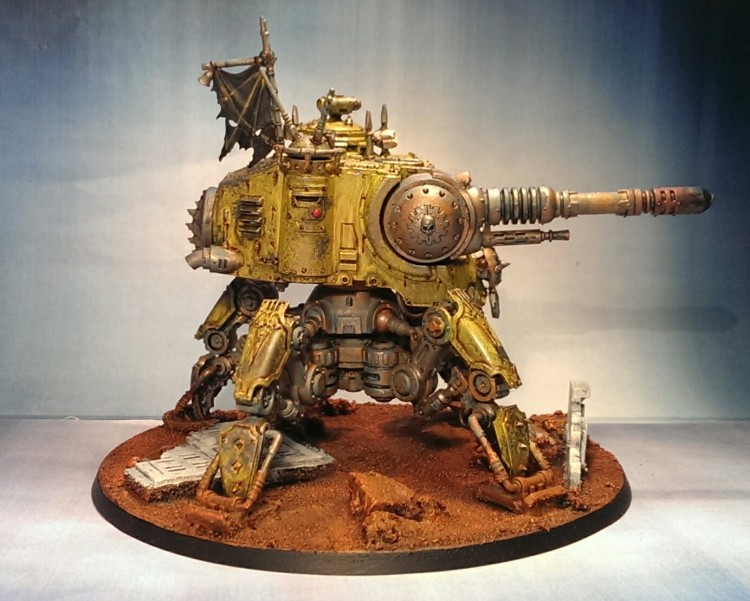 I've started to use the heat effect on the muzzle a lot on my models. I like the realistic effect it gives.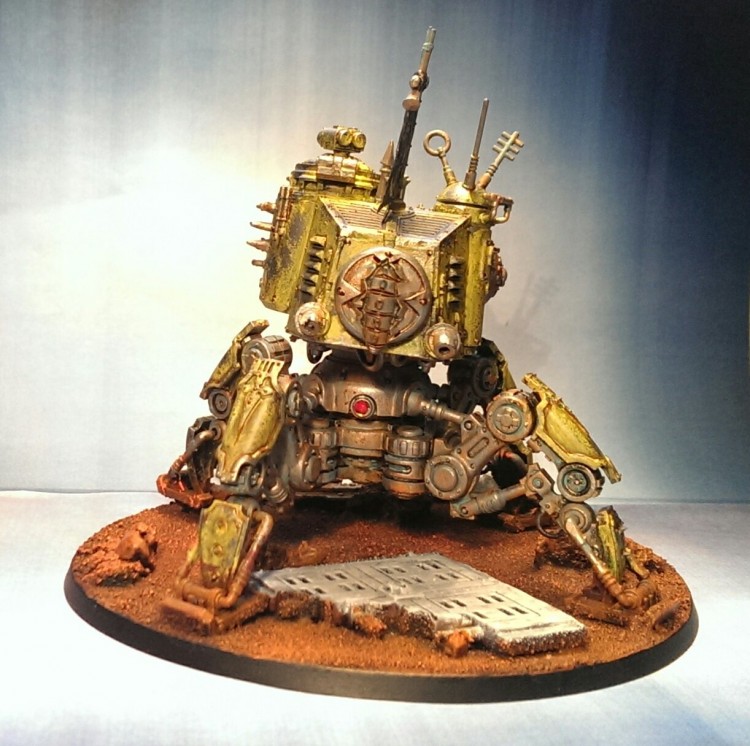 No crew but the possessed machine spirit.
That's it for this week! For all of the WiPs and PiPs, check out my blog or my Facebook page. I update several times a week!
I've heard quite a few not liking the Onager but I think it's one of the best Skitarii releases myself. What's your opinion?