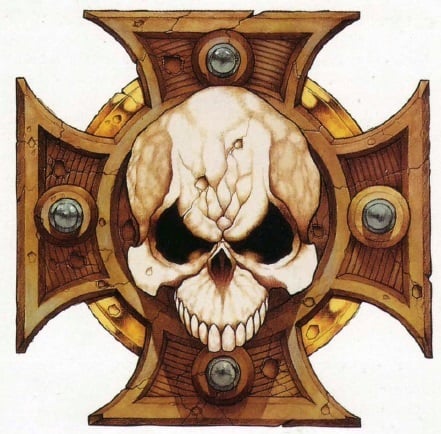 You know how Black Library loves to drop hints in plain sight: Take a look at this 40K fanatics:
Those sharp eyed folks over at Battle Bunnies put two and two together on this one.
Take a look at this image from a recent Black Library Horus Heresy Novella: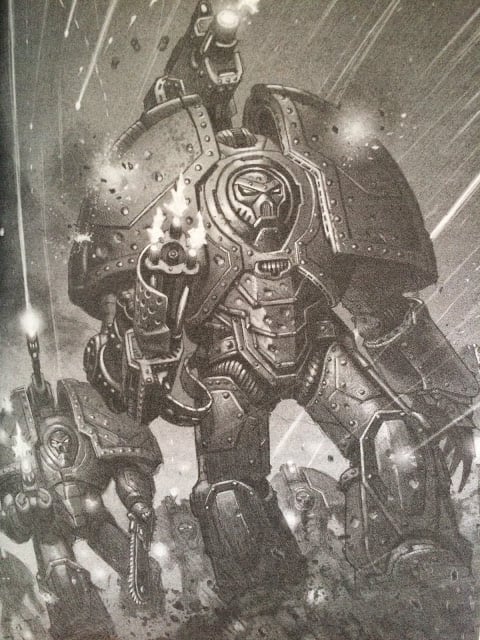 Now lets' go on a stroll to the days of yore, way back in 1st Edition during the early 1990s.  This was one of the "ORIGINAL" terminator armor models and some artwork that kicked it all off, leading to the many variants we see today.  There are certainly some differences, but you just can't miss those shoulderpads.
Here he is in the 1989 Citadel catalog (bottom left):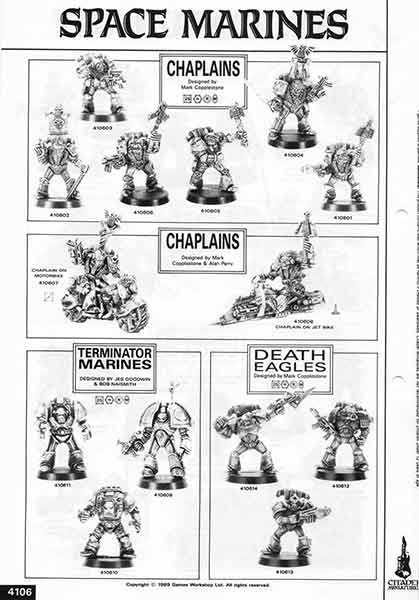 Battle Bunnies says the model is described as a "Pyre Warden".  Just as we've seen the orignal Rogue Trader robots redone in glorious new technology by both Forgeworld and the Design Studio, I wouldn't be surprised at all to see this guy coming back to the tabletop as well.  I mean, why would GW hire an artist to make new artwork for the suit 26 years later if you had no designs to re-introduce the model?
~ What is your most desired mini from the rogue Trader days you want to see brought back to life?