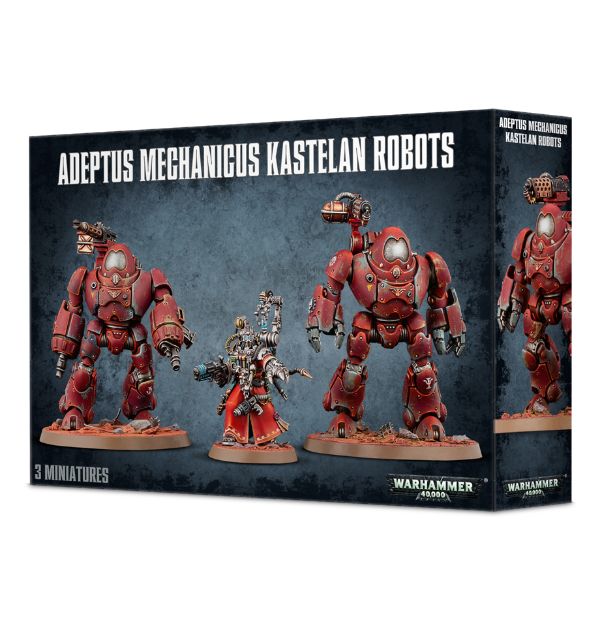 Cult Mechanicus is here.  Come see the new plastic Robots (and bring your credit card)…
This ninety-five component multi-part plastic kit contains everything you need to make two Kastelan Robots and one Cybernetica Datasmith. The Kastelan Robots are armed to where their teeth would be, if they had teeth – options include two sets of power fists, two sets of twin-linked phosphor blasters and a choice of carapace-mounted weaponry (incendine combustor or yet another phosphor blaster – two of each are supplied). The Cybernetica Datasmith is armed with a gamma pistol, dataspike and a servo arm assembly featuring a rivet gun. A prehensile socket drill allows him to reprogram the Kastelan Robots on-the-fly. He also features a choice of two heads.
The Adeptus Mechanicus Kastelan Robots are supplied with two Citadel 60mm Round Bases, and the Cybernetica Datasmith includes one Citadel 32mm Round Base.

This bundle will allow you to build eight Kastelan Robots, with four of their attending Cybernetica Datasmiths. 380 components are included, with some incredible customisation options; these guys pack a fearsome amount of weaponry, and with this bundle you can deploy it all.

We've collected together an amazing bundle for those of us who love mechanical obliteration; two sets of Kastelan Robots, two Onager Dunecrawlers, three Ironstrider Ballistarii(any of which can be built as a Sydonian Dragoon) and a towering Imperial Knight Warden, each featuring an awesome amount of customisation.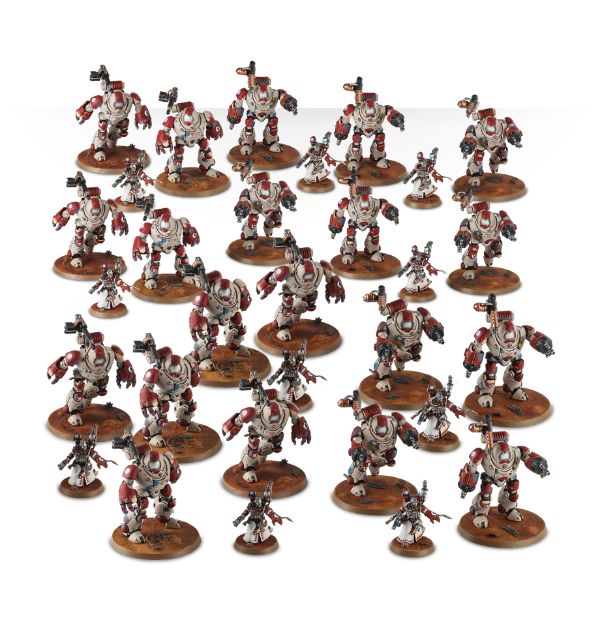 This formation will allow you to field an awesome twenty Kastelan Robots, with ten attendant Cybernetica Datasmiths. 950 components!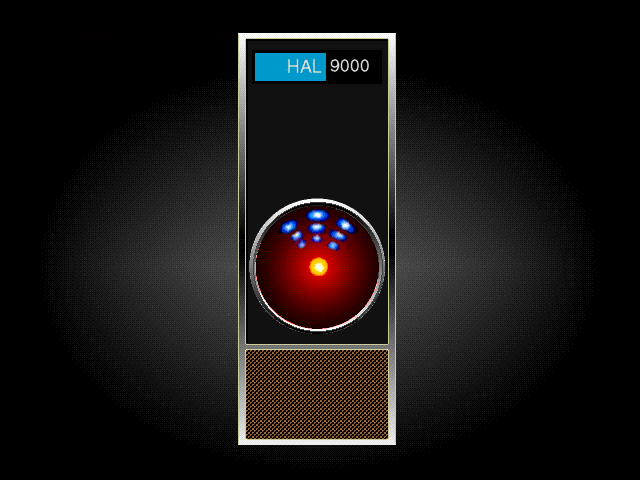 "I'm sorry Dave, Exterminatus is the only option…"