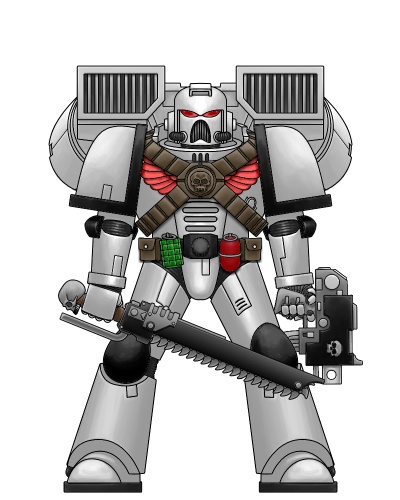 Someone has gotten a peek at the new Space Marine Assault Squad – here's the latest:
via bird in the trees 5-21-2015
Space Marine Assault Squad Kit5 man box.
2 sprues.
New grav pistols.
New head style.
The entire squad can field alternate pistols, multiple are provided.
Special weapons are still 1 each.
Chainswords and bolt pistols default options remain.
Did not see shields, special cc weapons, or sgt options. Possible they might be on a separate sprue.
~ Ohh, Grav pistols! The arms race continues.