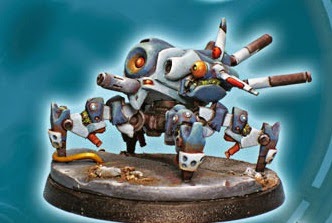 Now that I have been able to get in several 150 point games, I am truly enjoying the change of venue, just having come over from 40K.  Here's why:
Would like to share some observations and advise about this game.  Not so much from a "things you need to know to get started" perspective, but from that of a table top gamer.
To start with, I am playing PanO (Panoceania).  Why did I pick them?  Something along the lines of playing what I like; just that simple.  I looked through all of the units and factions for a couple of weeks before deciding to put down the cash, and PanO seemed he most interesting.  I honestly don't think you can go wrong with any faction in this game.  One of the things I enjoy the most is that on any given day, almost any model can take down any other model.  This has truly been my experience so far.  I had two Fusilier "cheerleaders" (the general term used for models that are included to provide a decent sized order pool) take down a Yui Jing Heavy Infantry Lt. with AROs; reactive fire during your opponents turn.  The Lt was probably worth three times the points of my Fusiliers.  This mechanic keeps me from ever feeling like I will be tabled just by looking at the other players army.
I am also enjoying the mechanic of being able to perform "field repairs" on people and machines.  A model may be down, but it is not always out if you have kitted your list out properly.  My Fusilier sniper was revived by a Palbot and took a couple more shots before the game was over.  I have been able to revive Remotes the same way.  It doesn't mean things don't die, it is just another way that the game makes you feel like you actually have some control.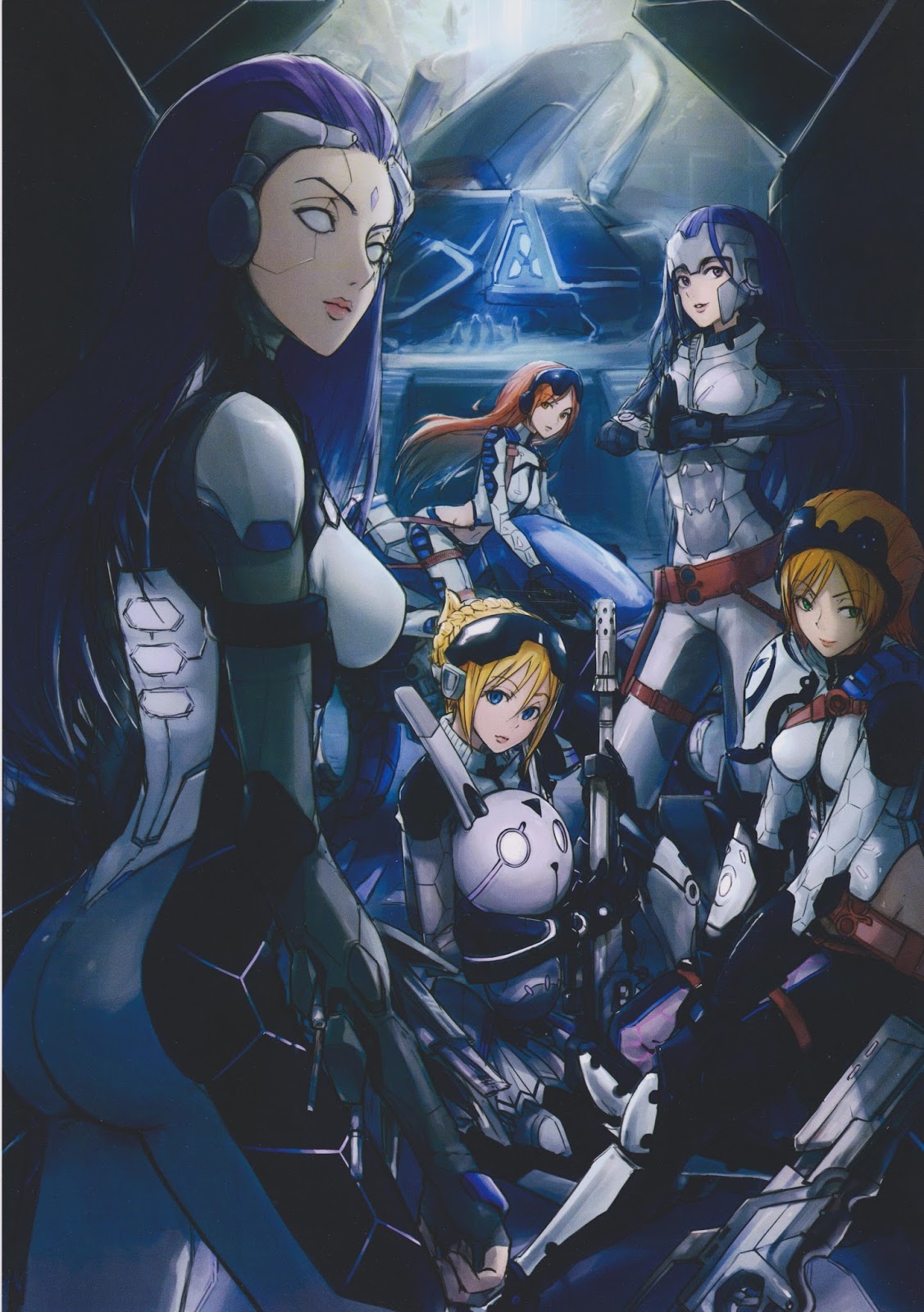 I love the three turns for a game.  Yep…just three turns!  Doesn't seem as though it would be worth the trip, but even at 150 pts, a game can take a good hour.  Plenty of decisions to be made, rules and unit profiles to be consulted, moving, measuring, more decisions.  The skirmish nature of the game tends to lend itself to so much tactical decision making…I get that.  But it never seems like the game is lagging.  It may be intense, but it is always moving.
This ties into the issue of time.  I have played games lasting an hour, and last weekend, I played a game lasting 15 minutes.  I took a model that, with the terrain we played on, was able to dominate once I removed my opponent's only long range weapon.  Most of the other 150 pointers have lasted about an hour.  I also got smoked a few weeks ago, but even then, the game lasted about 30 min.  If I really wanted to at this point level, I could easily get 3 games played in a single afternoon/evening.  Speaking of points, most of the games I have seen played are at the 300 point level.  This allows folks to bring all the toys to the party.  Those game typically last 90-120 minutes.  But I have enjoyed the smaller list and the pacing they provide.  Also had an opponent who almost always points out at 300 comment how he enjoyed the smaller game for a change of pace.  I am fortunate that the local group I am part of is willing to be flexible in terms of points on the board.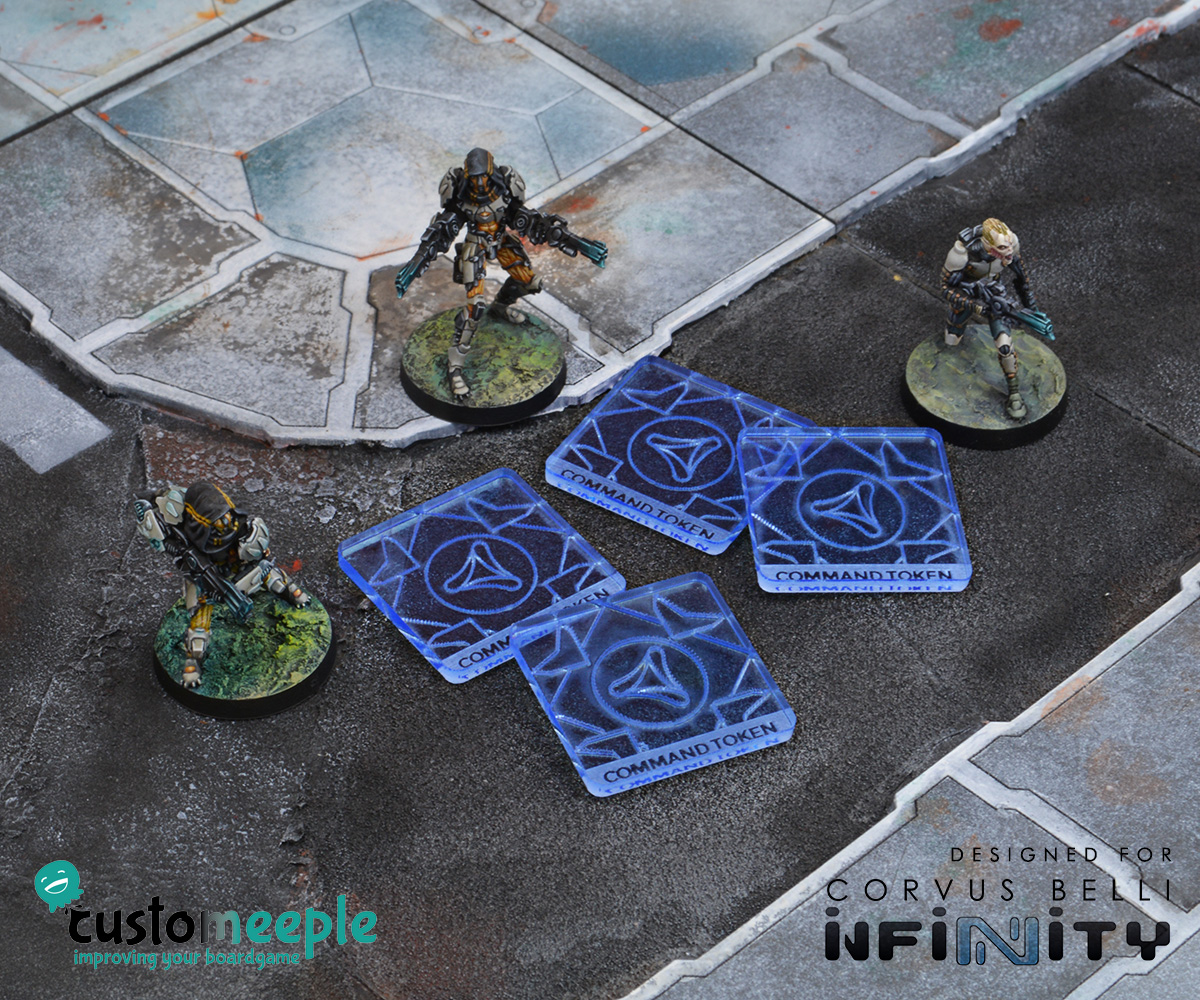 Use those Command Tokens!  I haven't taken a Sectorial list yet, and my PanO does not get link teams for a vanilla list.  However, using the Command Tokens to get a four model link team "clone" is still a great way to use those Command Tokens.  Heck, you only have three turns anyway, why not burn through them?  I have also used CTs to reroll failed WIP rolls when trying to "raise the dead" with Medikits, and usually end up being happy with the decision.  The final, and often forgotten, use for CTs is to deny your opponent who has first go two of his orders.  This can really smack someone only coming in with 7-8 at the start.  Can't get a whole lot done with five orders.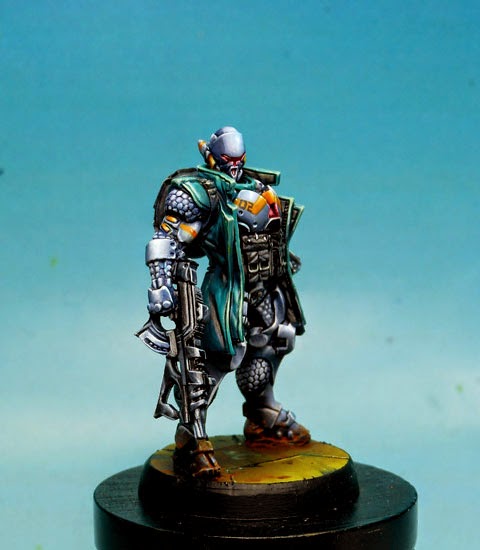 I think Boarding Shotguns are my new best friend.  I understand that they have become much more useful in 3rd Edition, and it certainly shows.  The fact that they are most effective at close range can be offset by using several tools available on the Infinity table top.  That +6 modifier is brutal and compensates for PanOs typically marginal ballistics skill.  Add to that the ability to take out 2+ models with a single shot and it's Burst 2, you've got a handy gadget on your hands.  Best of all, no SWC!
Almost done…I know I am rambling!  A very enjoyable, and unique, aspect of Infinity that I am enjoying is Hacking.  There are so many ways to screw with your opponent by using the ether to your advantage!  You can buff your own troops, protect them with defensive hacking, or the most fun, shutting down one of his toy robots!  Nothing like hacking a 110 point TAG (basically futuristic mechs) and watching it just sit there collecting dust as you walk by while giving it the finger!  The future is an amazing place.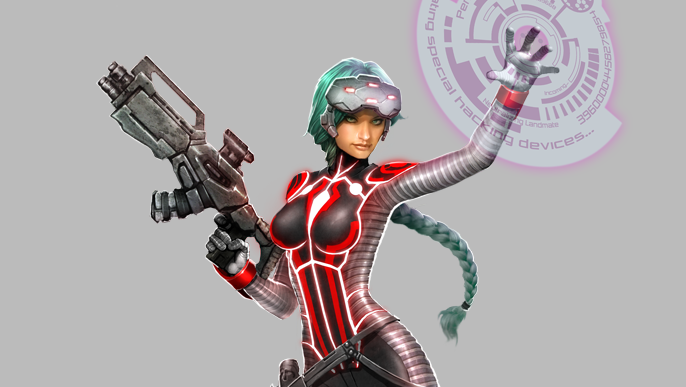 Finally, and it may sound a bit sexist, but I am enjoying the fact that there lots of female sculpts in the game.  It is already a bonus that I can give personalities to the individual models since there are so few of them; compared to 100+ I was used to playing with in 40K.  But that fact that there are female models aplenty adds an interesting dimension.  I just bought a Biker Chic model, not because I am going to use it very often, it just had a major "cool" factor and looks great painted up.  PanO even has a Joan of Arc model which is not to be messed with!  She can shoot well, is murder up close and adds to your Special Weapons Count.  Nice!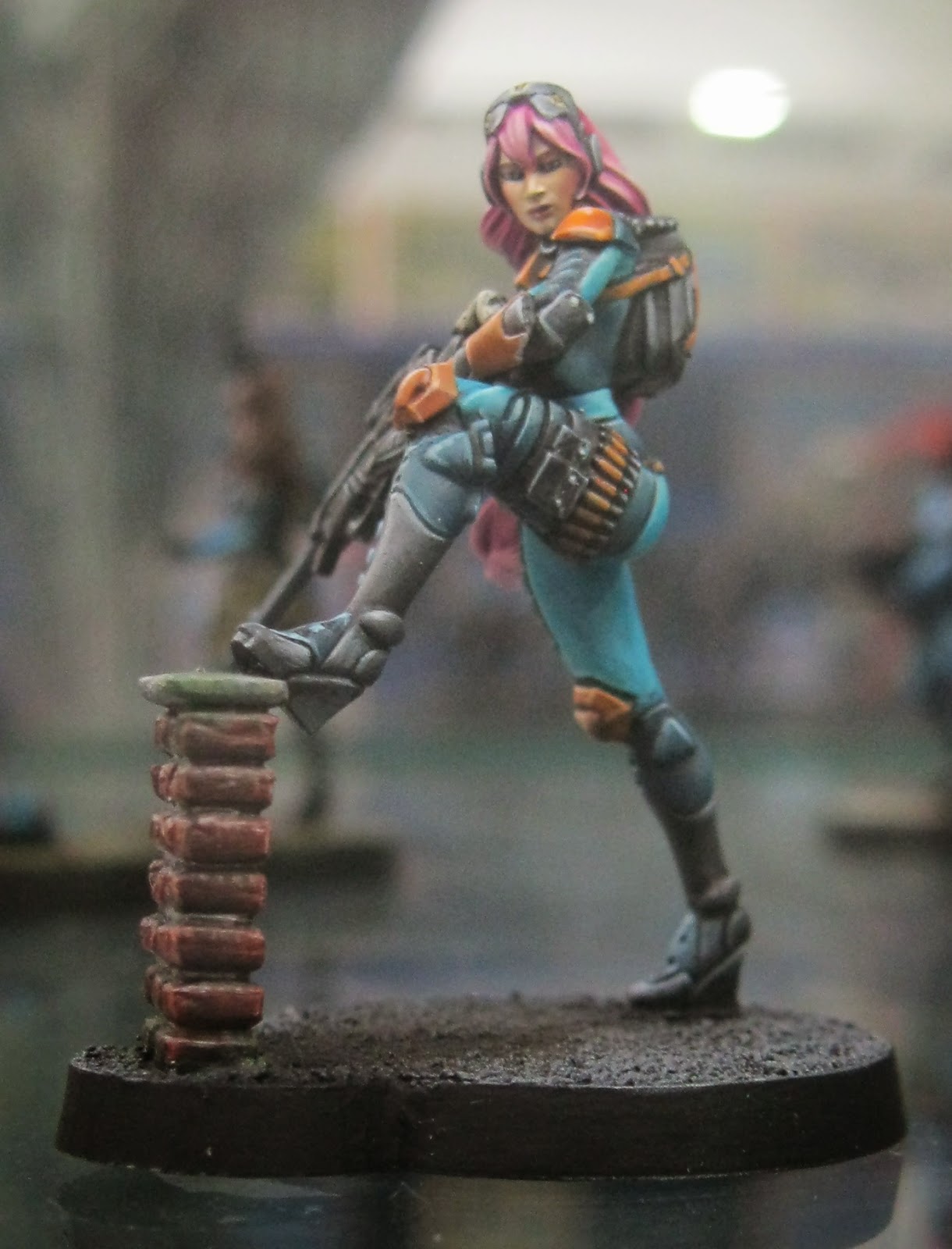 I thought perhaps, after so long in 40K that I would have a bit of buyers remorse.  My Infinity experience so far has been anything but that.  Great game, great community and looking forward to picking it up to 200 pts in the next couple of weeks.
Have you been enjoying your Infinity gaming experience?
Visit me at theshadowofprometheus