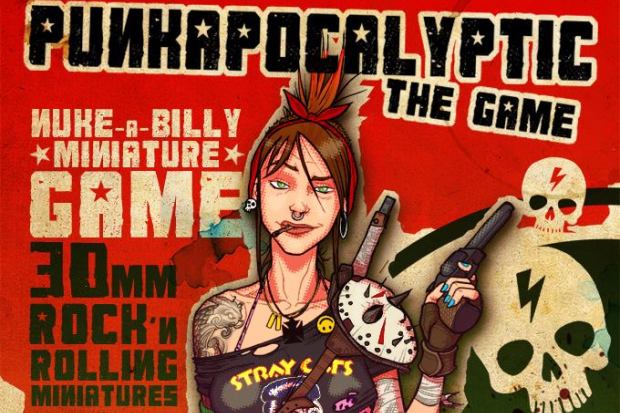 Punkapocalyptic, a new post-apocalyptic skirmish game by Spanish upstart Bad Roll Games, has launched an IndieGoGo campaign to fund the starter box for the Junkers faction. This is the third faction to be introduced to this new skirmish miniatures game, following the Gangers and Mutards that Bad Roll funded themselves. There are no models to show off for the Junkers just yet, only concept art, but the Gangers and Mutards are on full display and available as pledges. Described as a fast-paced 30mm skirmish game about rival gangs in a post-apocalyptic wasteland, Punkapocalyptic is targeting the 5-10 models per gang sweet spot that we see with many skirmish games these days. The rules, as well as short stories and lore for the game's punk-infused wasteland setting, are available for free on the official site. All miniatures are made from white metal except for the IndieGoGo exclusive Eightfingers. You can grab a starter pack plus Eightfingers and unlocked extras for 42€, while a double pack of two starters with IndieGoGo extras will cost you between 68€ and 74€.
There's some nice miniatures in the range. I especially like the Mutards myself, and the concept art for the Junkers looks pretty cool too. What I've read of the setting oozes dark and crass humor, and it reminds me a lot of the Borderlands video games. Perhaps Punkapocalyptic's biggest hurdle isn't the inhospitable wastes of its setting, but the fact that it's another skirmish miniatures game in an increasingly bloated yet very niche market. I do wish Bad Roll Games the best of luck in their crowdfunding campaign. They have until May 2nd to hit their 7,000€ goal and are almost there at the time of writing.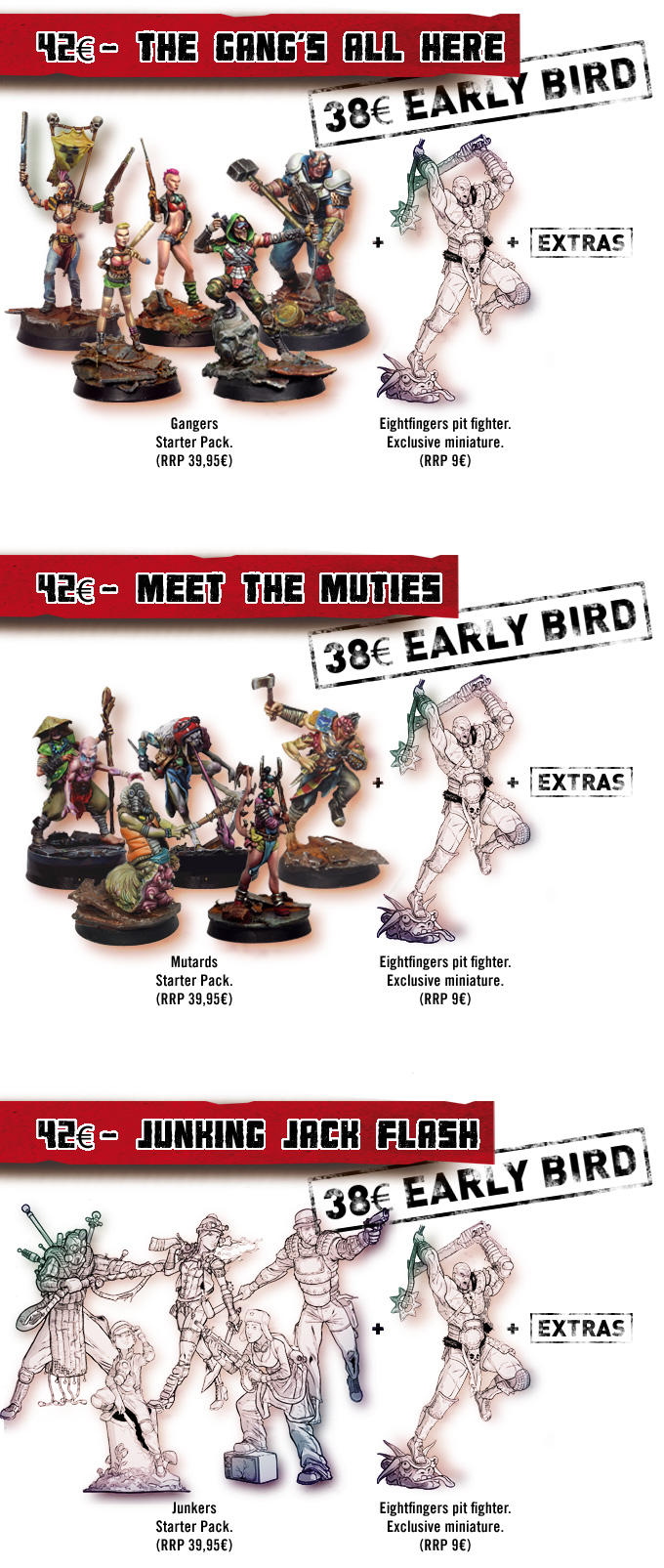 Anyone here own any Punkapocalyptic minis or given the game a go?