Signals from the Frontline #342 Weekly Wargaming Videocast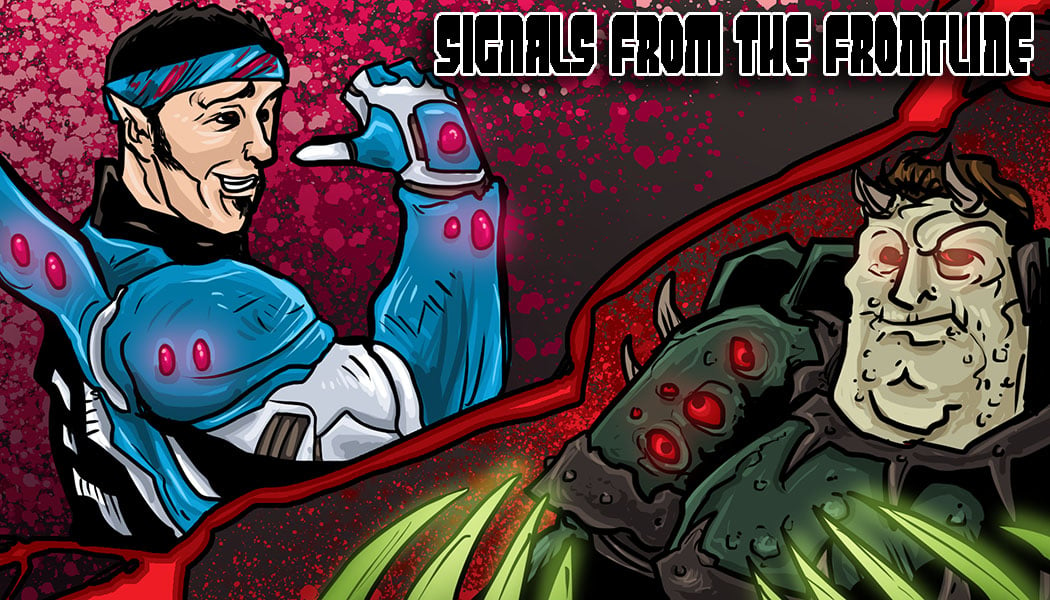 In this week's videocast, we discuss the BAO, Wargames Con, news, rumors and answer some questions from the audience!
Episode 342 Rundown
News
The BAO 40k Champs has sold out! Email Reece at [email protected] to be put on the waiting list.
Wargames Con selling steadily, don't miss out! The deadline to book you rroom to get the group rate is the 28th of May.
Rumors & Releases
So many GW rumors and new releases you can hardly keep your hat on!
Upcoming ITC Events
Sector LV702 ITC, 

Power 9 Games, Las Vegas, NV, May 23, 2015

KublaCon Golden Gargant, Hyatt Regency, SFO, CA, May 24th, 2015
Battle for Mobile Bay, Mobile, AL, 2015
Huzzah Hobbies Mat RTT, Ashburn, VA, May 23rd
Clutch City Grand Tournament, Houston, TX, May 23-24, 2015
Guardian Cup 8, Portland, OR, May 23-24, 2015
Summer Kick Off Tournament, Paladins Game Castle, Bakersfield, CA, May 25, 2015
Rant Session
Tactics Corner
New AdMech, going to balance out Eldar?
And Much MUCH More!
Have a listen, and we'll see you all next week!