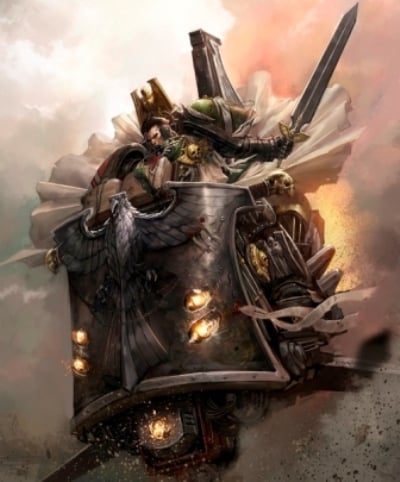 Deathwing and Ravenwing ride again! Come see what the Sone of the Lion have in store for you on the tabletop!
 Pics via a true son of The Lion 
Deathwing
So far as anyone has seen, this is the only way to get Deathwing Assault now. But luckily Belial still does not scatter, which is nice.
Ravenwing
Note the moves to the Elite slot, but expected given the Codex Space Marine command squad changes.  Looks like Black Knights are pretty snazzy as well, only losing their '-1T Rad' grenade shot.
Mr. "I've got the coolest ride in town – NO you can't ride it" Sammael is back too, and seems unchanged. He is the only member of the Inner Circle to retain Eternal Warrior.  Overall Codex Dark Angels is looking VERY strong.
Repent! For tomorrow you die!