BoLS Bonus: WarGames Con 2015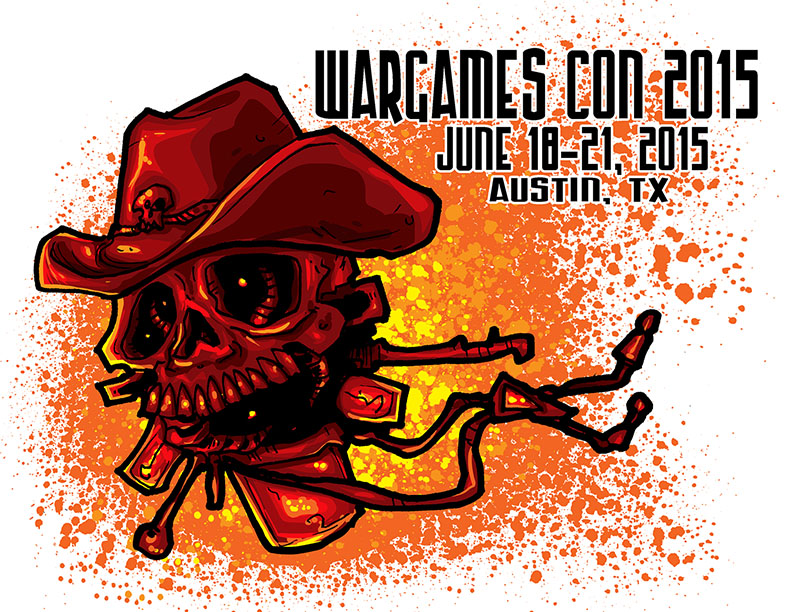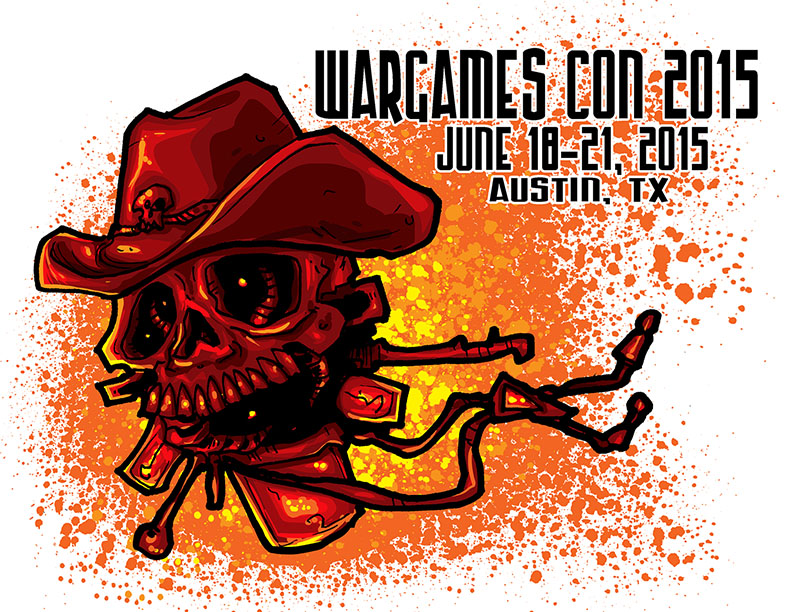 The BoLS Crew took a trip to WarGames Con 2015 and had a BLAST – Check this out!
Hey BoLS Readers! AdamHarry back from WarGames Con 2015 and I bring you a video recap of the 3 day event.
Overall the gaming hall was buzzing with activity and everyone was having a great time. Cheap beer, dice rolling & good times were had by all! The organizers ran an efficient series of event ranging from all of the Warhammer 40k events, the Iron Gauntlet on the Privateer Press side, even the X-Wing and Flames of War crowds got their fix. I really want to give a huge shout out to the 40k Narrative guys who put a lot of blood, sweat and beers into running their event. If you haven't got a chance to play in the Narrative you may be missing out on one of the greatest parts of Warhammer. Dan and Glenn – THANKS! Huge THUMBS UP from this guy!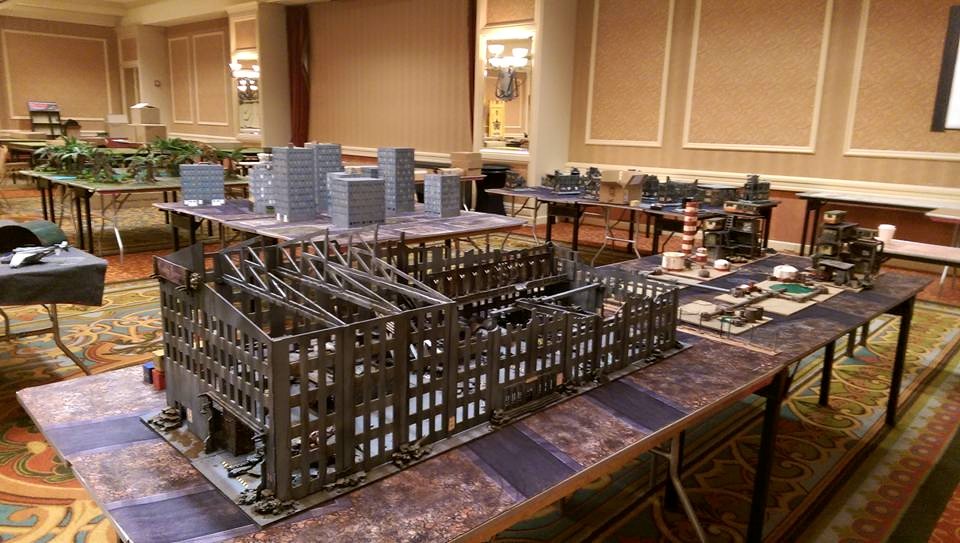 photo via WarGames Con Facebook
The GT ran super smooth and the competition was fierce. I saw an awesome mix of players and armies ranging from Nick Rose and Alan "Pajama Pants" playing on Table One at the final, all the way to a 9-year old girl playing her Chaos army like a boss vs opponents more than triple her age/size (and both sets of players were smiling and having a good time). It was actually very refreshing to see a huge community of 40k players come together and enjoy the game as a whole.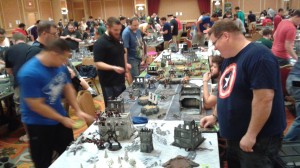 photo via Frontline Gaming
On the Iron Kingdoms side – the Privateer Press crew as there in full force and the Masters Qualifier, Iron Gauntlet, Iron Arena, Team Tourney and the final day of The Masters Invitational events steamrolled through the weekend. I even got to check out the new up-and-coming The Undercity: An Iron Kingdoms Adverture Board Game which was super cool. Privateer Press always runs a tight ship and it was great to get to hang out with them all three days.
Subscribe to our newsletter!
Get Tabletop, RPG & Pop Culture news delivered directly to your inbox.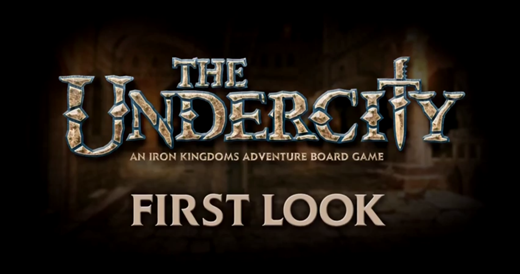 BigRed himself ran the X-Wing events and I got to be the ringer for a few games. The first day was a 100 point tourney, day 2 was a 300 point Epic event and day 3 was a special surprise. I think the X-Wing guys probably had the most relaxing time at the tourney out of everyone. It's just something about flying space ships with a frosty drink in your hand that puts a smile on your face.
I could go on but really I think I've made my point – WarGames Con 2015 was a great event and I hope to see you all next year.
Thanks to all the TO's and Event Organizers this year for taking the time to chat with us! But even more importantly – thanks to all the PLAYERS that showed up and made it happen!