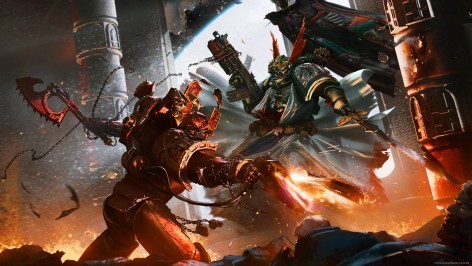 Checkout the two BIG Characters doing the rounds today for the new Dark Angels, Belial and Azrael!
one lucky gamer has the book, and wants to share with the community. Checkout the latest on the new lords of The Rock.
Via Spikey Bits Reader a true son of The Lion 
Grim Resolve now gives stubborn and bs2 overwatch.

Inner Circle replaced by Deathwing rule. Grants Fearless and Hatred (Chaos Space Marines)

Azrael is now LoW. Gives his 4++ to any transport he's in. Adds +1 to any seize the
initiative rolls. No longer counts Ravenwing or Deathwing as troops

Belial gained an attack. Lost precision shots. Now reroll hits in challenges. No longer
takes Deathwing as troops.
I love guys who get bonuses to Seize the Inititive – such jerks!  This book is looking somehow even stronger than the Space Marine book.  I can't wait to get the book in my hands this weekend, and well – the Dark Angels deserve a solid codex this time around!
So how do you rate these versus the other Lords of War Marine Chapter Masters?