Goatboy's 40K Thoughts: Turbo Thunderwolf Geddon!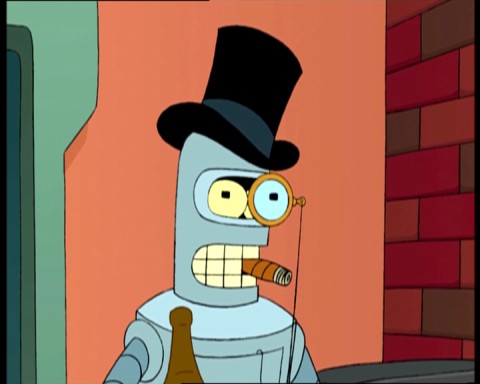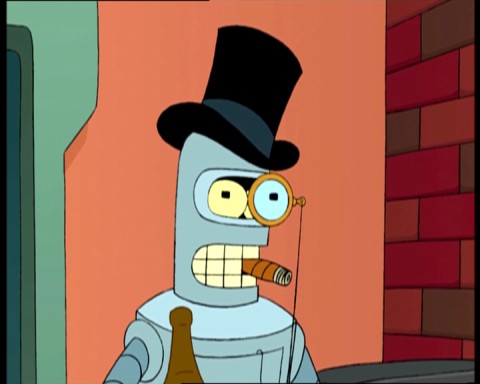 What do you get when combine a giant wolf with techno-stilts?  Goat here to show you what victory looks like!
Goatboy here again and this list idea was not initially thought of by myself.  The Ally interaction doesn't give you a rerollable save, make you immune to the dirty D, or somehow crush you with psychic potential.  Instead it just makes your Thunder Wolf Characters the fastest mutha truckers.
Quick Update – There are no first turn assaults due to the nature of Infiltration and how they deploy.  Yes you can join them up after Turn 1 and be just about anywhere Turn 2.  Per the Rules – Infiltrators have to set up via Infiltration – they cannot just start on the table like a normal unit.  You can then move them in and join up as a unit after that – but no first turn assaults. 
Lets give you a little bit of background.  There are some rules that are USR's and then there are some rules that a Unit benefits to anyone joining that unit.  This interaction is like the second one and deals with a new "USR" style rule.  Dune Strider is one of the more interesting new rules idea I've seen GW put out.  It creates a new range of movement that can generate multiple unit interactions.  Think of a Beast having Dune Strider.  Or a Biker unit?  Will see if it makes it into other codexes but right now the rule I plan on breaking is Dune Strider and its interactions when you start to add on IC's that push the speed barrier.
Before I get people commenting away – here is the Basic rules for Dunestrider.
"A unit with this special rule adds 3″ to its maximum move distance when it moves in the Movement phase, when it runs, and when it makes a charge move."
The reason why this little rule passes on to whoever joins it is that when an IC joins a unit – the unit stays the same.  If it said a model with this rule can move then it wouldn't work but since it just says Unit – it can easily pass on it's "bonus" to the rest of the squad.  With this in mind lets start the list.
Skitarri Maniple + Champs of Fenris Company of the Great Wolf Detachment + Assassin 
Skitarii 
Troops: Skitarii Vanguard X 5
Troops: Skitarii Vanguard X 5
Elite: Sicarian Infiltrators X 5, The Omniscient Mask, Conversion Field
Elite: Sicarian Infiltrators X 5, Conversion Field
Company of the Great Wolf
HQ: Wolf Priest, Bike, Runic Armor
HQ: Wolf Guard Battle Leader, Runic Armor, Thunder Wolf, Powerfist, Storm Shield
HQ: Wolf Guard Battle Leader, Runic Armor, Thunder Wolf, Powerfist, Storm Shield
Elite: Iron Priest, Thunder Wolf, Cyber Wolves X 3
Elite: Iron Priest, Thunder Wolf, Cyber Wolves X 3
Elite: Iron Priest, Thunder Wolf, Cyber Wolves X 3
Elite: Iron Priest, Thunder Wolf, Cyber Wolves X 3
FA: Drop Pod
FA: Drop Pod
FA: Drop Pod
Assassin: Culexus
The idea is you basically have 2 extremely fast Stars that are coming at you.  You get a +3 to your move and charge rolls giving you a 30 inch charge.  Yup that means you could get someone Turn 1 if they let you.  Or take the bait turn one.  Each unit also has Stealth as well which could come in handy to keep some of your doggies alive.  You could do the Rust Stalkers but you would lose stealth and have to find points to use.
The Omniscient Mask gives one unit Zealot and the other unit has a Wolf Priest to help out with it.  I didn't want to try and utilize any Psychic spells and went with a way to deliver mind bullet death via a Drop Pod.  I imagine he rides down in a soft comfy blow up chair as he gets ready to utilize his point cost.  I haven't had a game where he was amazing but I have seen some new Death Star utilizing some FW stuff that just makes me vomit a bit in my mouth.  You also get Scout with this in case you just want to move up and onto a Relic objective versus a Slow army. I added Conversion fields if you want to throw a single wound to him and try to save it.  That chance to blind a unit could be very powerful in the right situation.
Subscribe to our newsletter!
Get Tabletop, RPG & Pop Culture news delivered directly to your inbox.
Next week I will look at the Ad Mech book and what it means.  Marines are coming soon and the only thing I can say is Devastators with Heavy Grav Cannons might be good but an Assault Marine with an Evisicerator just sounds awesome.  Not sure if it is worth the money to get that kit but there are a lot of 3rd party super monster Chainswords out there.
Until next time – roll average and lose with a smile.