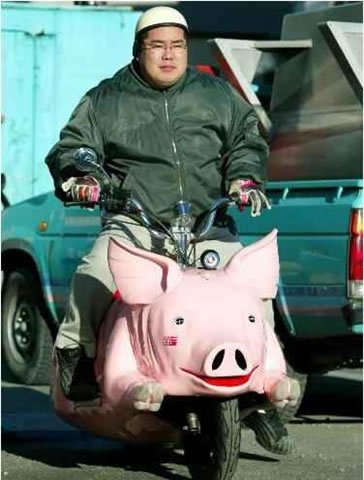 Goatboy here again and bringing you another quick break down review of the new Dark Angels book.  I think the book is strong option in competitive 40k.
It gives some specific army designs fits and will help shape out the top tables.  It is also not nearly as brutal to other lists as well – which I think makes it a healthy option in the current environment.  It still lets you play the game and interact with your opponent beyond forcing "saves" or ignoring all saves.  Let's start with the Good.

The Good Things
The broad look at the book shows that the Dark Angels finally have a decently competitive codex.  Sure we had some glimmer of hope with ally builds in creating goofy superfiends lists (Still there and better) but we now have an army that could just stay in the Dark Angels world and still give you a decent showing.  That is all we really ask for any in army book – a chance to actually be good on the table top.  The big winners seem to be the actual bikes themselves with the added Ravenwing rule that allows them reroll Jink Saves.
While I don't think reroll saves are a good mechanic all the time – the Dark Angels getting it gives them a much needed boost especially when you design lists built to utilize getting close, surviving the onslaught, and then punishing your opponent with brutal assault efficiency.  This leads me to liking the Black Knights as they have a decent gun, decent attack ability, and with the added speed and skilled rider become a very strong threat to push forward into the enemies lines.  Even the Ravenwing bikers look great as they have access to Grav weaponry if you need it.  The biggest kick in the teeth is the Ravenwing Detachment having some issues in the HQ department (will talk about in a little bit).
The added better Overwatch seems like an ability that is more cute then necessary  but still it is an added "chapter tactic" like bonus.  I like how the HQ choices did keep Deathwing and fearless which is an added benefit for other armies need fearless enablers that are not just Chaplains.  The best HQ choices right now seem to revolve around Chaplains and Librarians.  The new Psychic discipline seems very strong with most of the powers going from decent to table flipping depending on how things work out.  The army feels like pressure style build with turns 2-4 being the go time for a majority of the choices.
I really like how all the Ravenwing biker options have Teleport homers.  This list is going to get in close and the pain will drop where ever they want it.  I can see a lot of teleport ally combos with the list as well as just some dirty tricks coming out from those Black Knights coming right at you.  The Dark Shroud looks like a must have in any biker army that is looking to assault the enemy.  Coming down, giving stealth to everyone and causing overwatch to get turned off sounds like a nightmare for Tau to deal with.  It doesn't help that it has a rerollable 2+ cover save so even throwing a bunch of interceptor at it isn't going to help too much.  Those poor Eldar Jet bikes are going to be sad when their Scattering doesn't get to go all over you face.
I like the new Dark Talon with its upgraded cannon.  A Marine army finally gets to wave around the D option even though it will be very rare when it happens.  Still Str 10 Ap 2 is nothing to sneeze at and I expect a few Ravenwing armies to have some in their list.  Heck I expect Ravenwing Detachment plus DA CAD to be common for a lot of DA lists as they need to get a way to get some HQ's into the army.  Heck even the Librarian Conclave is another neat formation to look at because while Ezekial isn't on a bike he is still pretty decent.
I also like how the Ravenwing command squad is now 6 models max instead of 5.  It means that two boxes leave you with a full unit instead of two boxes leaving you with an extra model to live in your bits.  With skilled rider and reroll jink saves, 6 marines on bikes throwing out 4 rending attacks apiece with a decent gun is a big threat for a lot of armies.  Too bad we lost the rad grenade that gave you a -1 toughness.  If only those dang inquisitors could ride a bike.  Mix this with the Rage psychic power and a Chaplain and you got a really mean assault unit that can cover a large amount of the field.
Oh and Scouts are WS and BS 4 with Stubborn and a better overwatch ability.  Sorry Blood Angels.

The Bad Things
The biggest thing that is upsetting in the book is only having one Ravenwing HQ.  I have a feeling it is a mistake and maybe the digital book will have a pop up that shows when you buy a bike for the following HQ's they become Ravenwing.  This would make that Detachment so much better as Sammael is just too expensive of an HQ choice for a very beefy army.  I am hoping for an FAQ but with Age of Signmar coming I don't expect any quick updates until after the square/circle basers shed some tears at their game getting blown up.
The other big enh is the Command to Vet squad.  Why would you not take a command squad over a Veteran squad.  The Command gets more gun options, wargear options, as well as an Apocathery.  They cost the same and as both are elite choices it just doesn't make much sense to have them both in here.  I would think they could just move the Vets to a Troop choice instead but again I don't write rules.  Maybe if the Vets could get Bike or terminator options it would be worth it but right now – if you need foot guys just buy a command squad.
The Deathwing Detachment is kind of a bummer as it doesn't allow for a turn 1 deep striking.  This means you have to have other options from the Army to ensure you don't lose turn 1 without having anyone on the table top.  Still overall they seem ok it just makes me sad that some players armies won't work without a few friends to hang around to ensure you still have a parking space left.
The HQ's are a bit lack luster with most either losing some rules or just being too expensive.  The lack of Bike turning an HQ into a Ravenwing guy is a big miss from this book as well as most of the other "named" guys not having Eternal Warrior.  I expect Libbies, Chaplains, Techmarines, and Ezekiel to be in most lists for Dark Angels.  The formations seem ok just nothing too exciting beyond a few extra rules.  I think the Demi Company, all objective secured option is neat but seems like such a chore to play in any competitive game.  You have so many guys to move around and when facing another more mobile/damaging Obj Secured army you are going to be fighting an uphill battle.

Overall I like the book.  It feels different enough from Marines that I think it will make people decide on what kind of book they want to bring to the table top.  Plus ravenwing bikers are very easy to get from the Dark Vengeance box set as well as some key unit redesigns that make this book feel a lot better then the 2 versions we had before.  It is nice to see a book that isn't just a Grey Knighting and an actual reworking of the army.
Power Level wise it is right up there with Marines with the added benefit of giving some specific army builds fits as they won't be able to escape retribution.  If the whole – only one Ravenwing HQ issue gets fixed then expect the Ravenwing detachment to show up a lot more at events.  Overall excellent effort from GW with only a few FAQ things that could be answered in the digital version of the book.  If only real books could have an info pop up window.
~Do you think Dark Angels are more, less, or the same power as the Marine Codex?