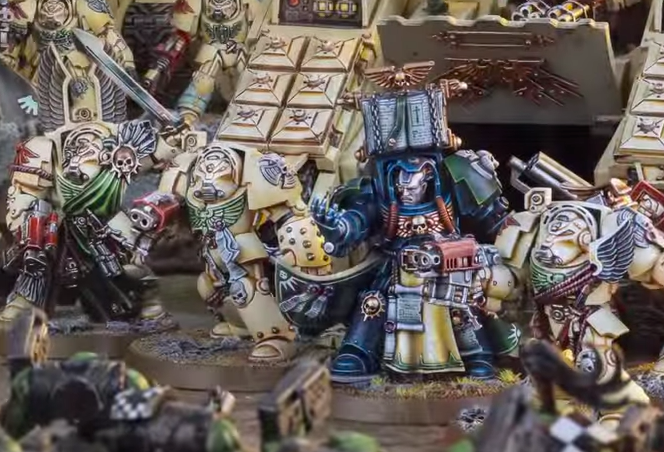 Check out the brand new Space Marine Terminator Librarian and more in all their glory!  And They Shall Know No Fear!

Ohh, look at that cinematography.  The depth of field, the pans, the closeups.  Someone at GW is having a great time with their camera.
This librarian makes me think "I had it right here in the palm of my hand" 🙂  It's nice to have a new all plastic Librarian in terminator armor, and he does get the full fancy cape treatment (you can't be letting Mephiston corner that fashion statement for all libbys). Still this is a fairly expected model without a big "wow" factor.  But then again, it knocks off yet another finecast mini and nothing standard marines will produce will turn heads on the heels of both Harlequins and Adeptus Mechanicus.  Sometimes conservative is the right design choice.
~What's your artistic opinion on the new libby?