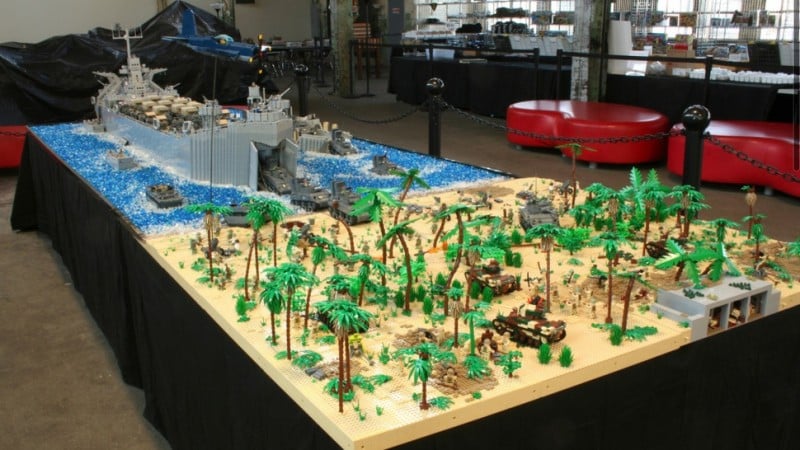 Pimpcron wonders why there are no naval battles in 40k and what impact it would have on the game.
Hi folks! The person you all aspire to be, Pimpcron is back again this week with a question. Why no naval battles?
A Reader's Comment Gave Me an Idea
One of our readers and I were talking a while ago and he said that he plays with a "side board" when he plays 40k. (Sorry, I don't remember who, and I can't find the comment now) In other words, a separate 2×2 section where you can place artillery (for example) where they can shoot onto the battlefield. Those types of units would logically be way behind the front lines and it provides them a bit of protection from being attacked. I really like that idea of a gun platform that would be hard to assault out-right but could still shoot onto the main board.
[Note: The very day after I wrote this article, I saw a BoLS Lounge post on naval ships in 40k. So no, I didn't take the idea from that. But it was a strange coincidence.]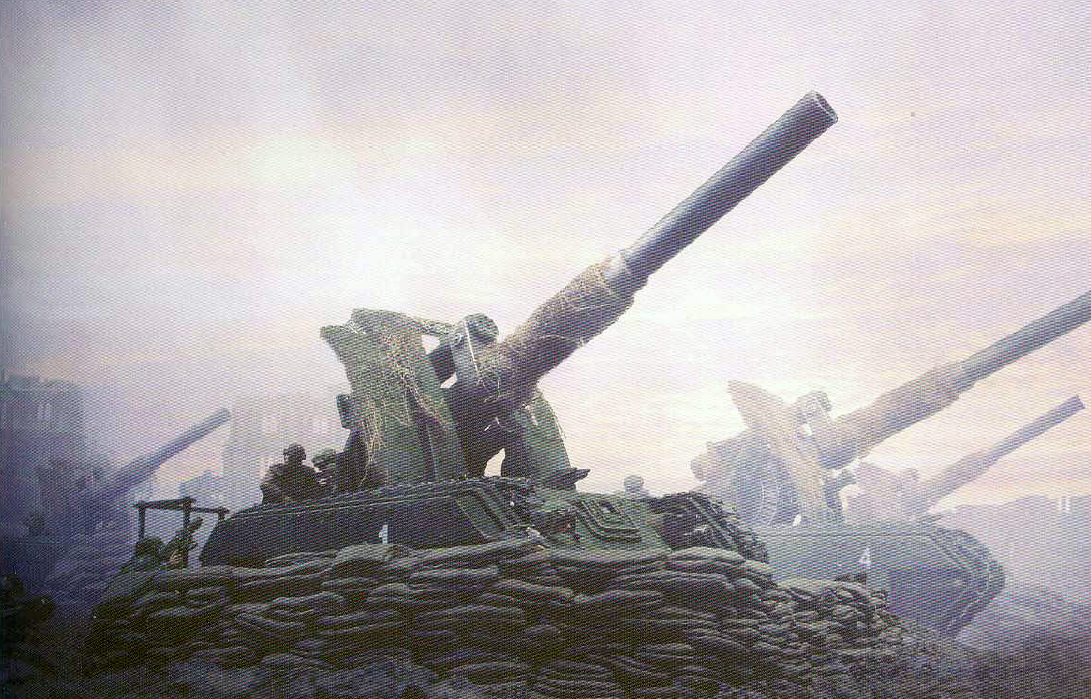 Then it brought me to wonder why the Astartes doesn't deep strike some naval ships or naval gun platforms into the seas of the planets they are fighting on. It would make them much safer against regular ground troops and there is very little mention of the sea in the books. It's like all the fighting happens on the ground and everybody just ignores the ocean, which in many cases would be the larger part of the planet's surface.
This Is How It Should Work
I feel like this could be the next step for GW's expansion of the game after the addition of Flyers. They start coming out with naval gun platform models for the different races, and these naval vessels come with a special base that is unique to this type of vehicle. The come with a triangle-shaped blue plastic base that snaps together in the middle and it looks like water. When you deploy your forces, your choose to either use both halves of the base and deploy the ship anywhere on your table edge, or break the base in half and stick it in one of the corners as if you are fighting on the edge of the shore.
The naval vessel couldn't be assaulted by ground forces, much like a flyer, and would boast pretty decent firepower. That would make it a threat, but you wouldn't be able to assault it like a normal vehicle.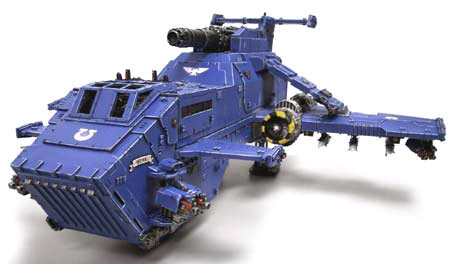 Just a Flying Boat
And This Is How It Would Change The Game
Just like the introduction of Flyers did, this would change the whole paradigm of the game. You suddenly have vehicles that break a few rules of how you have to deal with vehicles, and they have a nice bite to them. Then just like units with Skyfire, new units would be created or old ones updated to include Aquatic Assault rules. I've often thought that Chimeras' "Amphibious Vehicle" rule was kind of dumb because of how infrequently people use water as terrain. But what if Chimeras now gave you the ability to drive right up to the naval ship and assault it with someone from the vehicle like Ork Boarding Planks?
If the naval ships became popular, battle boards and terrain could be introduced to make a portion of the board into a body of water, and add a whole new level of strategy to the game. What if an objective is placed in the water like floating debris? Now you have to protect your naval ship at all costs to ensure that you can take that objective. And what about aquatic Tyranids? Unleash the Kraken! They could have like a 8 inch reach onto the battlefield as if they leap onto the shore to bite stuff before sliding back into the ocean.
I don't know why, but this idea really struck me as something could add models, terrain, and more strategy to our games of 40k.
What say you? Does this sound cool or stupid?
Want to witness my slow descent into madness first-hand? Check our my blog at www.diceforthedicegod.com