GW: Next Week's Prices, Products & Tease – CONFIRMED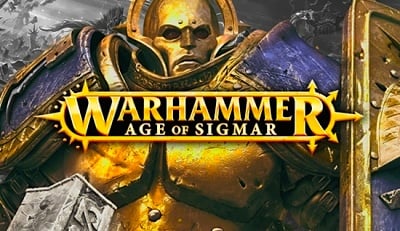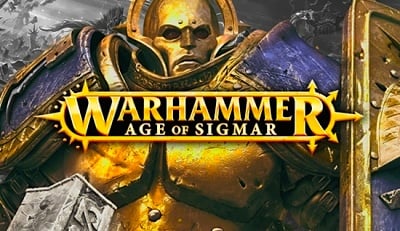 The new White Dwarf is doing the rounds. Come see the new Age of Sigmar CONFIRMED prices & releases for next week, and a dark teaser! Via MyWargame.com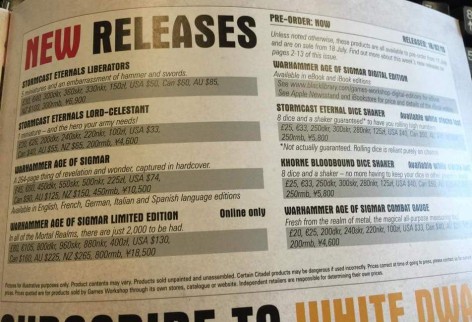 New week's teaser is:
"The Chaos rules … but where is the Dark Prince?"
That seems to add fuel to the fire that Slaanesh is either dead, or on holiday! Here's the new line up in print.
The new multi-part kits look head and shoulders better than their starter set counterparts. If this is any indication of what Games Workshop's capable of, I can't wait to see the Chaos release lineup for the Age of Sigmar!