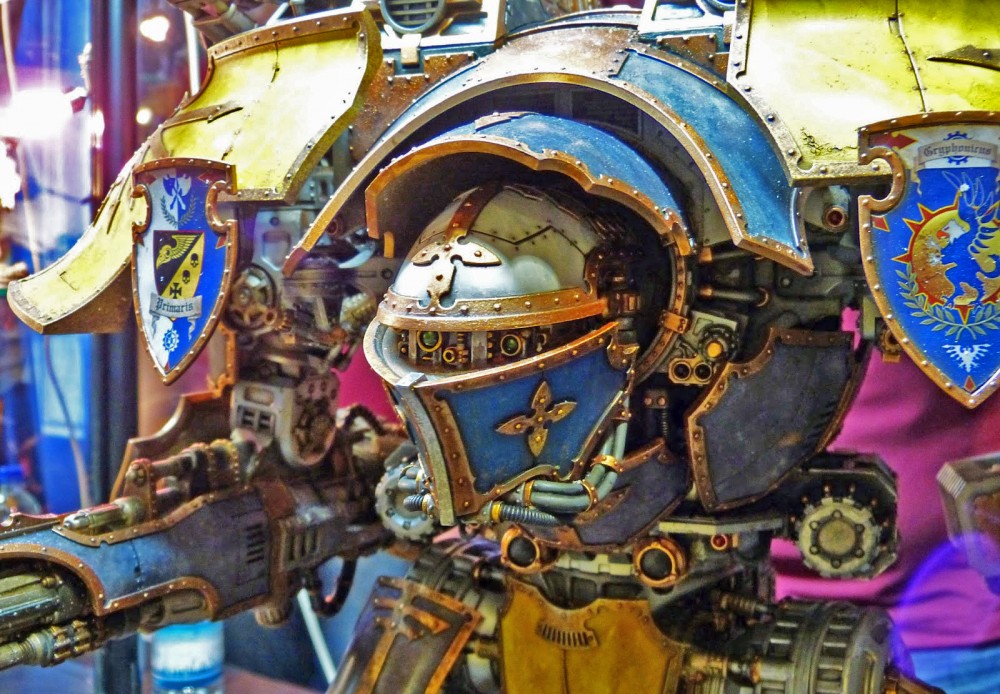 Today we take you inside the box(es) of the biggest baddest "miniature" out there – the mighty Warlord titan from Forgeworld:
Take it away Den of Imagination – the guys are giddy at the mere sight of the enormous kit.  It looks like two kids opening their dream Christmas present!
Now those crazy guys over at Den of Imagination get to build it… This could take a while.