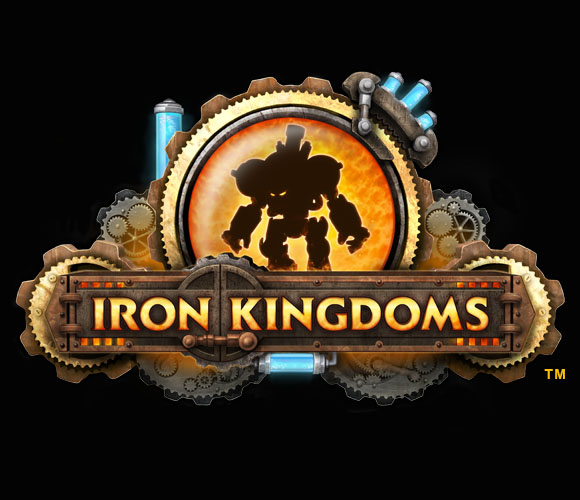 Writing a short narrative for a character in your role-playing game can be a great way to bring them to life.
When developing a character for a role-playing game, I have always been a fan of trying to create a character based on a simple, short narrative that encompasses not only how they function mechanically in the game environment, but by some event that greatly shaped their past. Today I will take you through my personal process by drumming up a character sheet and using a short, 700-word story to take those numbers and turn them into a living, breathing person.
I have been pushing around the idea of a game where a group of Nyss are waging a guerrilla campaign on the Legion of Everblight. The first character that I brainstormed for this was a Skilled Archer/Scout that used traps and ambushes as a means of delivering decisive blows to the enemy right at the offset of a fight. I might normally try to take the Cunning Archetype for a trap-using character, but that Archetype is not available to Nyss. Fortunately, the Skilled Archetype works quite well with the Archer career thanks to the Blur of Motion ability, which allows Archers to fire without having to pay a quick action to draw and nock an arrow, resulting in a flurry of three shots per-turn when standing still or two shots while on the move. In order to keep charging enemies from closing in, investing in Steel-Jawed Traps or Caltrops is fantastic. The end result looks like this:
Lyryn, Nyss Skilled Archer/Scout
PHY 5 – SPD 6 – STR 4+1
AGL 4 – PRW 4 – POI 4+1
INT 3 – ARC * – PER 3+1
Skilled: Virtuoso (Nyss Bow)
Abilities: Specialization (Nyss Bow, Nyss Claymore), Adjust Aim, Blur of Motion, Dual Shot (Archery), Survivalist, Pathfinder
Military Skils: Archery 2, Hand Weapon 1
Occupational Skills: Detection 2, Sneak 2, Survival 2, Tracking 1
Equipment: Nyss Bow, Nyss Leather Armor, 30 Arrows, Axe, Steel-Jawed Trap
For the narrative portion of development, I tried to think about how this character would fight and perhaps some type of formative event in their life, which lead me to Everblight's initial enslavement of the majority of the Nyss race, and the flight to safety of those who were able to escape amidst the devastating confusion and unfathomable terror. I ultimately wanted to keep the story short so that other people I am playing with would be willing to read it without becoming bored, so limiting it to 1,000 words or less is a good thing. In my experience, it is difficult to get others to read an academic account of your character's life, so something that is deliberately designed for human consumption and, heaven forbid, entertainment is far more likely to be humored. Here's what I came up with:
605 AR – Southern Shard Spires, Northern Khador
Lyryn's whole body ached. He felt as if he had been in his hide for a week, and positioning his most recent kill had cost him a lot of energy. He would be sore in the morning if he lived long enough to see it.
The monsters that stalked the wilds of the Shard Spires did not perceive Caen like any other beast he had encountered on his hunts. When he finally was able to gather the will to look beyond the fanged maws of the creatures to the large armored horns that covered their heads where eyes would normally be, the myths and tales of ages past suddenly became a terrifying part of the present. Earlier attempts to use long-practiced and mastered camouflage techniques had only resulted in the deaths of the rest of his hunting party. Whether the creatures perceived the world through heightened senses or through some tainted magic passed from what Lyryn was finally accepting was of draconic origin was immaterial at this point. And so, he waited.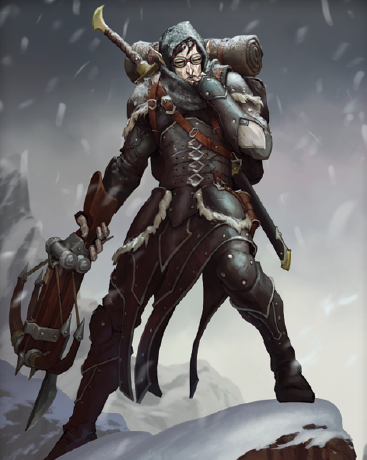 Lyryn's hiding place was amid an outcropping of rocks at the base of a long and winding face of the Shard Spires, eschewing normal strategies of using underbrush, mud, or the elevation of trees for the cold, hard stones and earth all around him. He knew this area well, had learned to hunt here, killed his first buck not three miles away some ten years ago. Just as he had again not two hours earlier. The corpse of the ulk lay some 50 feet away from him, lying at the base of a great fir tree, its blood staining nearby dirt and patches of snow a deep red.
Lyryn wanted to flee, to leave south with what had remained of his family and shard who had departed three days prior. His sister had begged him, but he could not leave with her, not yet. Not before he knew something of value about what had reaped such a terrible toll on his people. The look on her face when he told her as such was etched into his…
SNAP!
Lyryn's blood ran cold as he saw one of the creatures crunching through the underbrush 100 feet away, making no attempt to hide its movement. It was not quite as large as the ulk that the Nyss hunted or tamed as mounts, but its powerful legs, sharpened horns, and nightmare of teeth made it exponentially more frightening. In its wake walked what was once another Nyss, small, bony spines protruding from its shoulders and piercing the hooded cloak that it wore. Carrying a bladed facsimile of a shepherd's crook, it walked with a concerned gait, looking to its ward with the protective gaze of a mother bear looking after her cub. He did not recognize her. She must be from one of the northern shards, something he considered to be a small mercy on his conscience.
The monster sniffed at the air, seeming to sense something as it grew visually agitated, its jaws gnashing in anticipation. Lyryn remained perfectly still, concerned that it might have been him the beast was smelling until its head jerked around as it spotted the ulk and charged headlong into the clearing where the corpse lay. The shepherd, now seeing the ulk and sensing something odd about the situation, began to shout a command at the creature to stop, but before the words could leave its mouth, Lyryn had loosed an arrow into the shepherd's throat.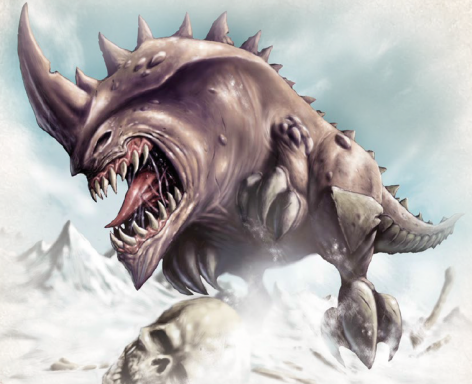 Lyryn could hear his heart hammering in his head, fearing that the monster would have noticed his attack and redirect his relentless advance to Lyryn's hiding spot. At Lyryn's surprise and relief, the creature continued at a full sprint towards the dead ulk, either ignoring or completely unaware of its dying attendant who lay thrashing and bleeding out behind.
The creature was nearly on the ulk when a metallic snap rang out and it lost its footing, fell sideways, and slid to a halt, alternating between frantically gnawing at one of its legs and reaching for the ulk some five feet away. Lyryn quirked a wry smile as he saw his steel-jawed trap biting painfully into the creature's leg. Lyryn fired two shots from his bow, rapidly nocking and loosing arrows in a motion that he had practiced for years, both of which striking the monster's unharmed leg, laming it further. Still, the creature reached for its meal.
Lyryn regained his calm and stepped out from behind the outcropping, advancing casually on the downed beast. "Let's see what else you have to teach me today," he said, nocking another arrow.
The next part of the narrative process will typically involve developing the relationships between the other player characters, but this is always collaboration between the players themselves. I hope that this demonstration was entertaining and might help others in creating their own characters. If the response to this article is positive, I may post more examples in the future.
Stay tuned to Bell of Lost Souls for more Iron Kingdoms coverage.