White Dwarf #75 A New Era in Review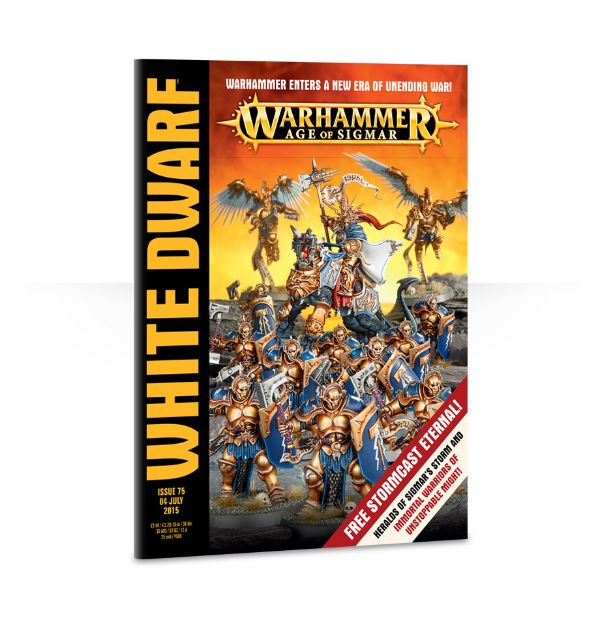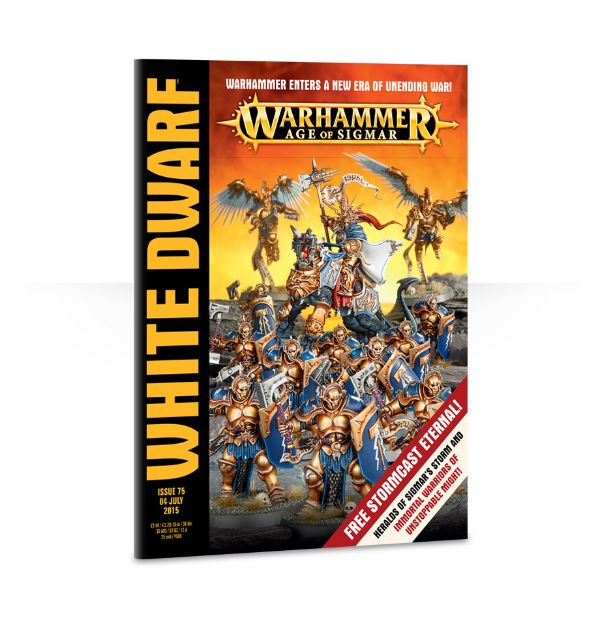 The AGE of SIGMAR is here and Warhammer will NEVER be the same again. Get the first look at the game everybody seems to be talking about.
The new game has landed, and White Dwarf #75 is the gateway to Age of Sigmar. Pretty much the whole issue was taken over with stories, background, and another awesome paint splatter article all showcasing Games Workshop's newest release.
Learn the new fluff and background of the NINE mortal realms of Sigmar in a multi page spread of story and myth.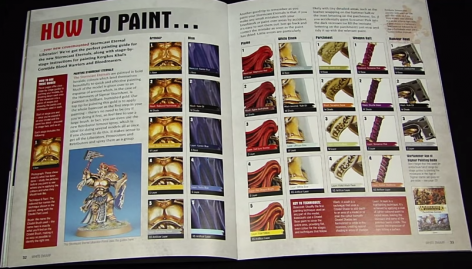 Get some paint on the new starter set miniatures with Sigmarite and Chaos tutorials for the new Paint Splatter feature.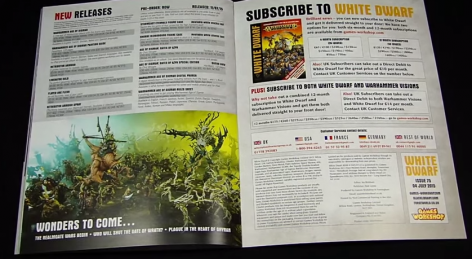 Yet more Fantasy/ Age of Sigmar is on our way for next issue judging by the teaser too.
Subscribe to our newsletter!
Get Tabletop, RPG & Pop Culture news delivered directly to your inbox.