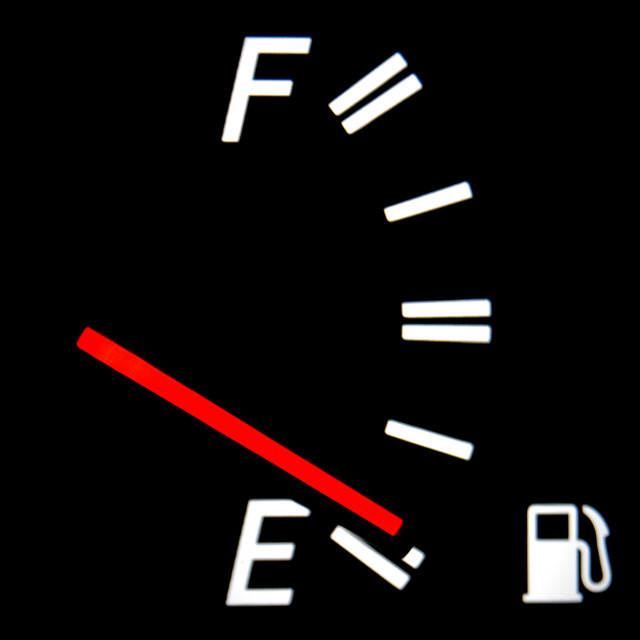 Pimpcron gives you some tips on recharging your hobbying batteries like only a robot can.
Well, well, well. If it isn't my several thousand favorite people. Your Funkadelic Sex Machine, Pimpcron, is back with some tips on beating two things we all fight with from time to time: Hobby Slump and Rust. But being that most of you are squishy man-apes, I'll focus mostly on the Hobby Slump part. And awaayyy we gooooo!
Hobby Slump: What Is It?
When life or other factors cause you to lose your urge to enjoy hobbying or playing your favorite game. It's a form of Nerd Depression.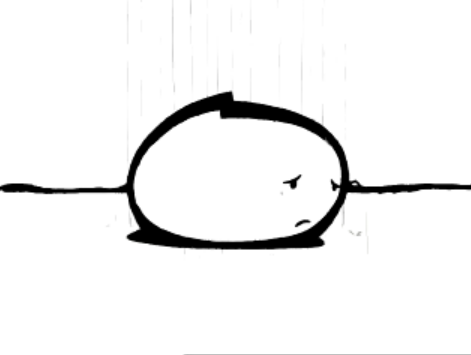 He's depressed because he is in a hobby rut. And also, he doesn't have hands.
So What Can We Do About It?
Here is a list of things we can do to rekindle our romance with our favorite games.
Go Back To Your Roots
Think back to when you first started playing the game and/or hobbying; what ignited your interest? Identify what really got you excited and rediscover that part of the hobby. If it was a rich, sprawling backstory of the game then maybe picking up a novel would suit you. If it was the painting/modding part of the hobby, then start searching the internet for cool models and conversions. It is kind of surprising how quickly Monkey See, Monkey Do takes hold and will inspire you to start hobbying again. If it was a particular piece of artwork or a book that brought you in, then go back to that as a primer.
I have one friend who likes to write 40k fan-fiction about his chapter. When he is in a writing slump he just looks through the codex and reads the fluff and voila! He is inspired to start writing again.
Sometimes It's Quantity And Not Quality
Honestly I think many players' eyes are bigger than their . . . paint brush? Anyway, they set their sights too high for the quality of each and every one of their miniatures. They will spend a ton of time on one model, and may not even be done with it. Then life cuts into hobby time and they end up spinning their tires on one model and getting frustrated that their whole army is gray plastic. I have more than one friend like this. I recommend painting regular troops and "uninteresting" models to a nice tabletop standard and reserving your precious hobbying hours for really making your heroes and special characters stand out. In general, when someone looks at a blob-squad of troops they don't look very closely. It's the named characters and unique models that people pick up and examine. So why make your fingers bleed over cannon fodder?
Being that painting comes second to playing in my life, I will quickly get frustrated if I pick a paint scheme that is too tedious for an army with lots of troops. It seems that many of my friends get just as frustrated as I do, but just can't seem to stop themselves from making their boring units look fantastic. That's great if you are prolific with your painting, but if painting is giving you stress, change your game plan man.
Start Listening To Other Gamers
I listen to several Warhammer podcasts whenever they come out and there are a million Youtube channels out there devoted to gaming and hobbying. Watch a battle report, listen to a podcast or even just go hang out at your local store. I find that just hearing enthusiastic people talk about the hobby really gets me in the mood to roll some dice. If you are looking for podcasts on your subject of choice, BoLS does podcast reviews each week.
He just heard about Death Star Units.
Then of course there are a bunch of websites and blogs like Bols or even my humble little corner of the net. You can't walk 3 feet on the internet without tripping over a 40k blog. Go check some of them out. But go to mine first. It's clearly superior in every visual, audible, and even spiritual way. You'll laugh, you'll cry, it'll touch you like your incarcerated uncle.
Make Time For It. MAKE TIME.
One of the main reasons why people get into a Hobby Slump in the first place is because life often gets in the way. Work, family, sleep, jail time, cult meetings, and fighting badgers are often reasons why our hobby time is limited. So MAKE time for your hobby. Even if it means skipping a badger fight once in a while. It should be no surprise to any of you that our hobby is often a type of therapy for us and helps relieve stress. So it almost becomes a matter of necessity for your health in this go-go-go world of ours.
Many of us won't play if we don't have time to paint our stuff; and others won't paint stuff if they don't have time to play. I definitely fall into the second category.
"I have no idea. He was in the middle of proposing to me, looked at his
watch, said something about 'Hammer Time' and walked away."
Rust Really Sucks
So on to my second topic, don't you just hate it when you find some corrosion in your . . . oh, you don't care.
So what do you do to get back in the swing of hobbying?
Want to witness my slow descent into madness first-hand? Check out my blog at www.diceforthedicegod.com