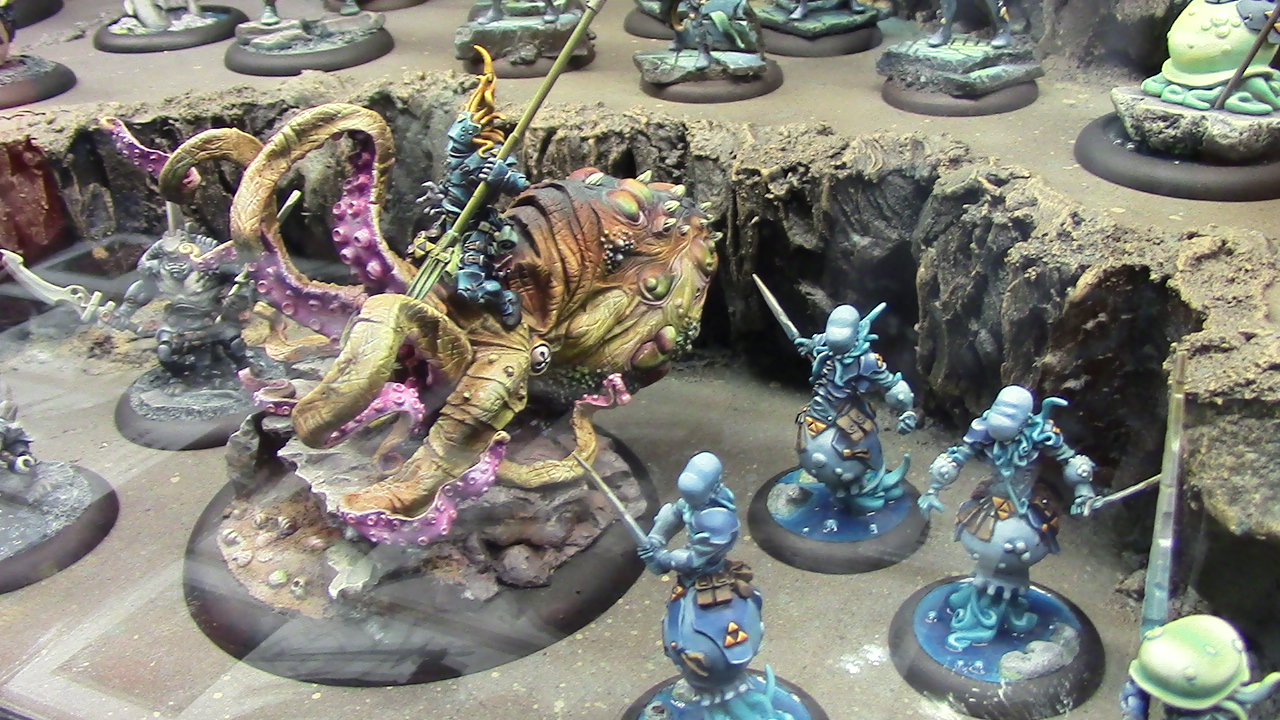 With models this cool we had to get a demo in at GenCon 2015 – Come check out Wrath of Kings in action!
Hey BoLS Readers! AdamHarry back with more fun GenCon games! This time we're looking at CoolMiniOrNot's new(ish) game Wrath of Kings. If you haven't gotten to take a look at this game we did a quick overview when we visited the CMON booth. This video focuses mainly on the gameplay with out going too much into all of the fine details:
Wrath of Kings is a miniatures war game, where players take command of the armies of one of the five kingdoms of Arikania! Scalable from 10 to 50 models per side, now you can vie for the throne of the Ancient King!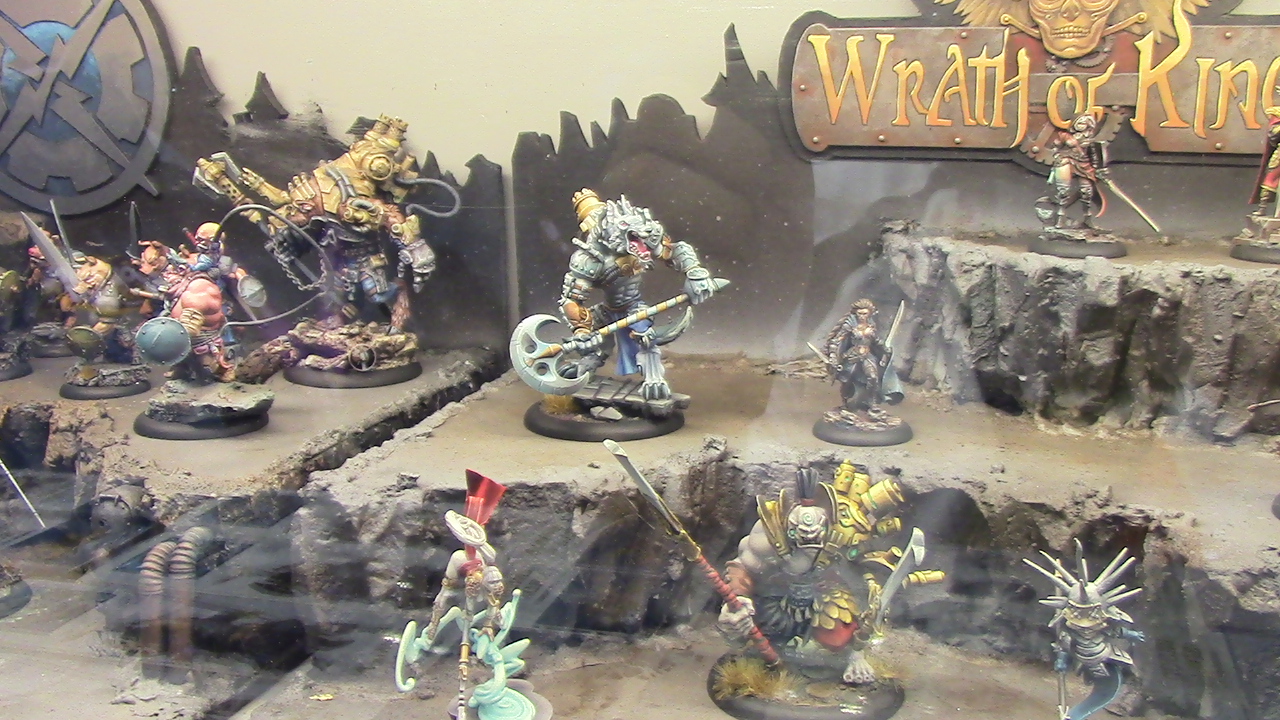 It's a scalable skirmish game with a really cool setting and some fun models to back it up. The game play is fairly easy to understand because everything about a unit is listed on the unit card. The core rules are only a few pages deep, but they don't need to be overly complex because of the unit cards.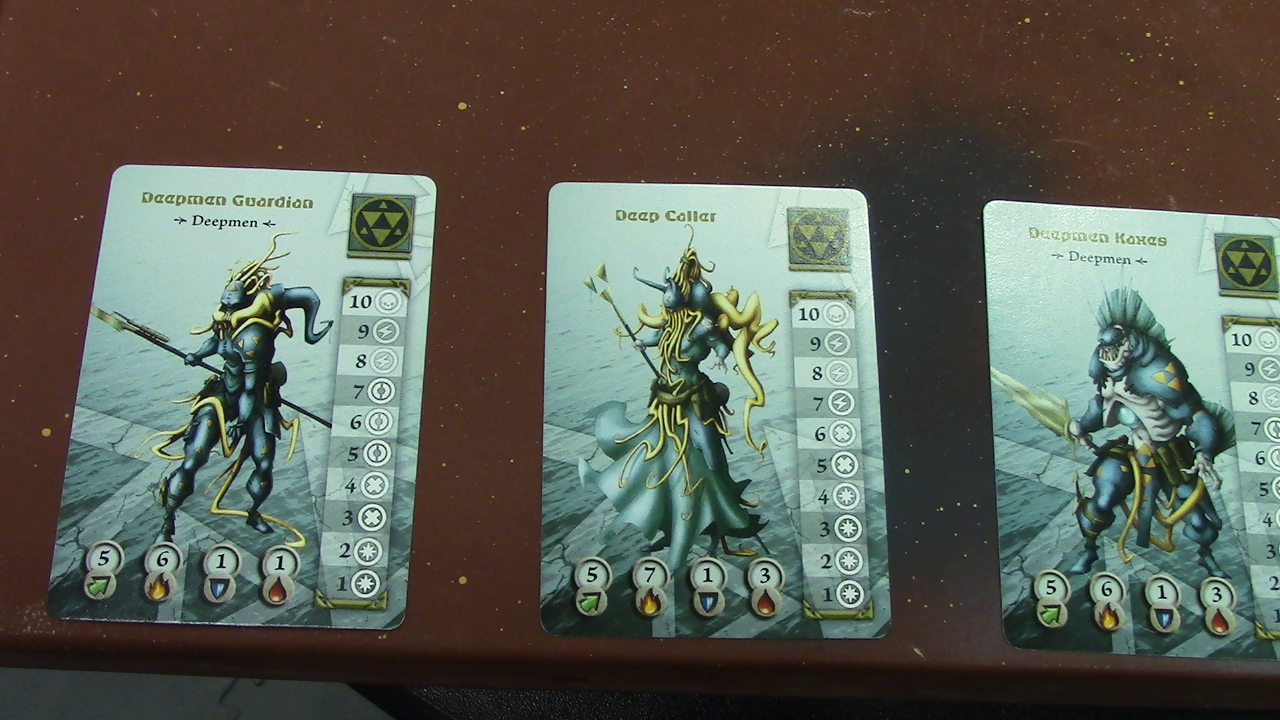 It uses a D10 "Single-Die Resolution" system meaning an attacker rolls dice equal to the number of their attacks. The effect of each attack is it's only resolution – there isn't a check to see if you hit and wounded or if the defender gets a save. Each unit has a 1-10 chart with quick reference Icons that convey what effect happens based on the roll. These could be as simple as "a block – nothing happened" or "Overkill – deal two hits." Units still have an armor value that has to be beaten based on the number of hits – but again, it's super fast and easy to figure out because it's just a single die roll.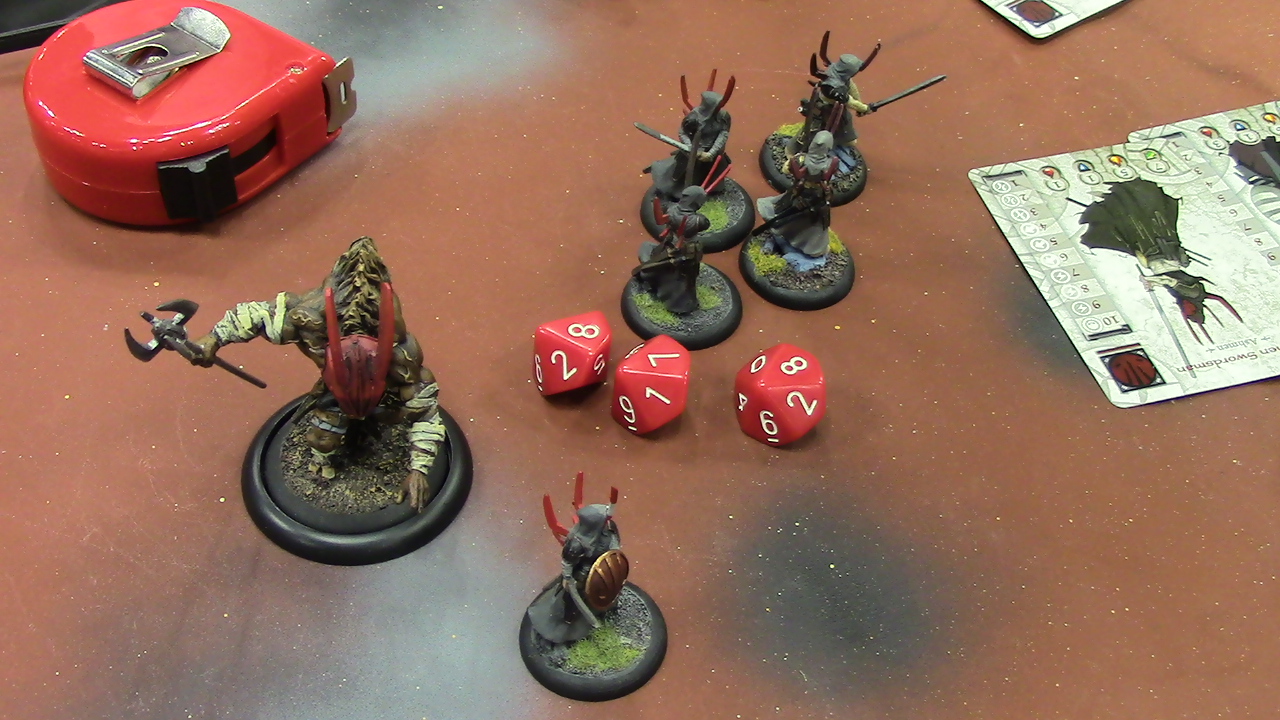 The models are super cool and each faction has a unique look and feel. So far there are 5 factions in the game and they already have starter box options available for each one. Check out the links below for an overview of each house.
Also included in each of those pages are a list of the miniatures for each faction, a video about them, a summary of their play style and a link to download each of their faction cards – FOR FREE.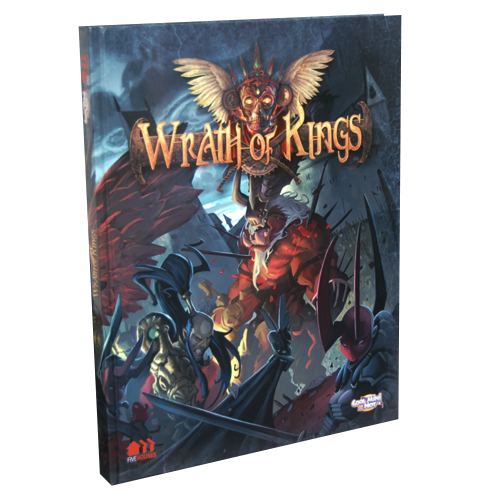 Oh that's right – all of the rules and cards are available online for free – did I forget to mention that? And if the fact that the rules are free didn't get your attention the narrative that goes along with the core book is amazing. Every single person that I've spoken with that actually stopped to read the story has raved about it. "Better-than-sliced-bread" raving excited. So do yourself a favor and at least read it!
My only issue was "How do I buy these miniatures?!" The Wrath of Kings page doesn't have a store link… Fortunately I went on CMON's site to find them. Or, you know, just Google it.
I haven't been this jazzed about Shark-men since Street Sharks was a thing. And that's JAWSOME.