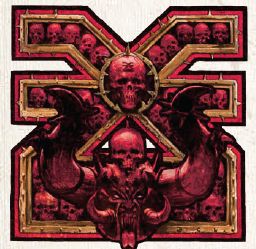 The dread forces of Chaos are coming your way GW fans.  Here's the scoop on what's headed for your wallet.
images via tabled podcast (twitter)
ok, at last, the 100% confirmed correct pricelist: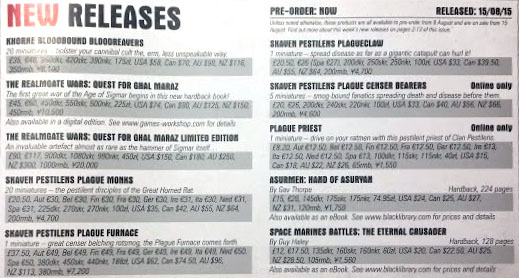 The big kits are indeed:
Bloodreavers $58 (20 minis)
Quest for Ghal Maraz Campaign Book $74 ($150 limited edition)
Plus a handful of Skaven repacks with round bases and 40K gets some love from Black Library.
And next week's tease:

"Red Armour, The Blood God's Armies, The Servants of Nurgle"
I think we can safely expect to see a new Khorne Blood Warriors kits, alongside Nurgle repacks to go with the pair of Age of Sigmar campaign books.
So I wonder if this means that September 9th is going to be Tzeentch day with lots of new minis?  It's only 1 month away – and lines up with the rumormongers predictions… Hmm.