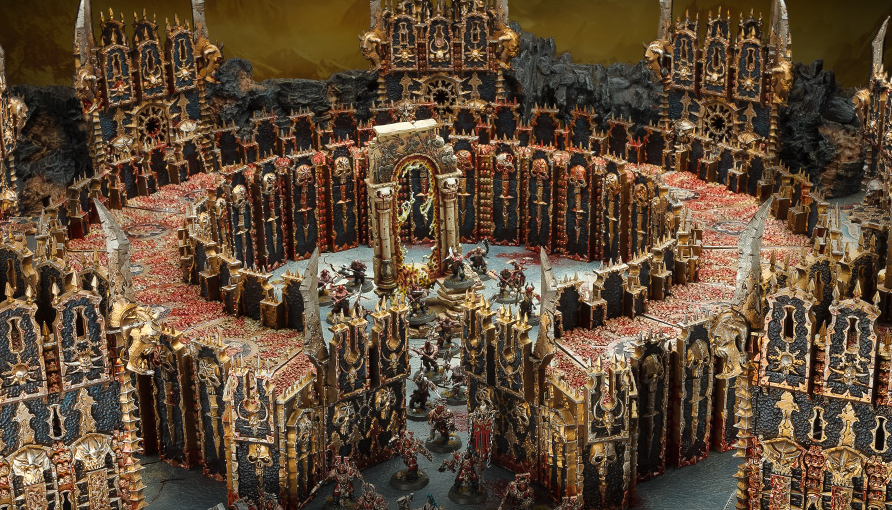 Who knew Khorne Engineering could be so…Ornate? Khorne Fortress models INBOUND!
via Games Workshop
Infernal Realmfort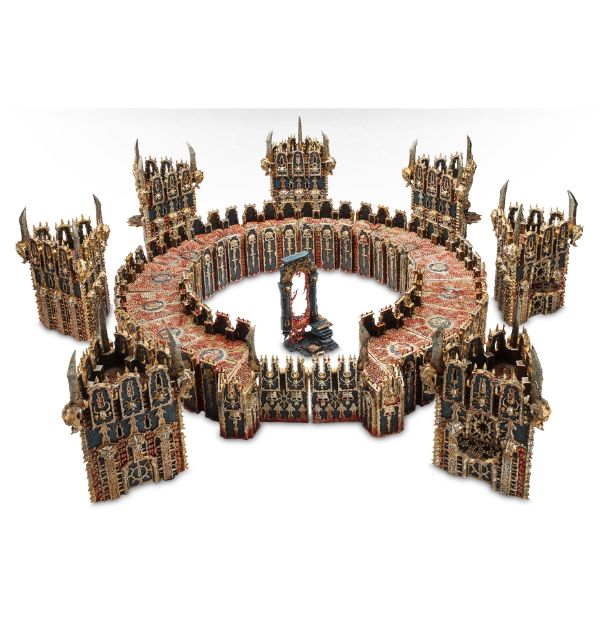 Chaos Dreadhold: Malefic Gate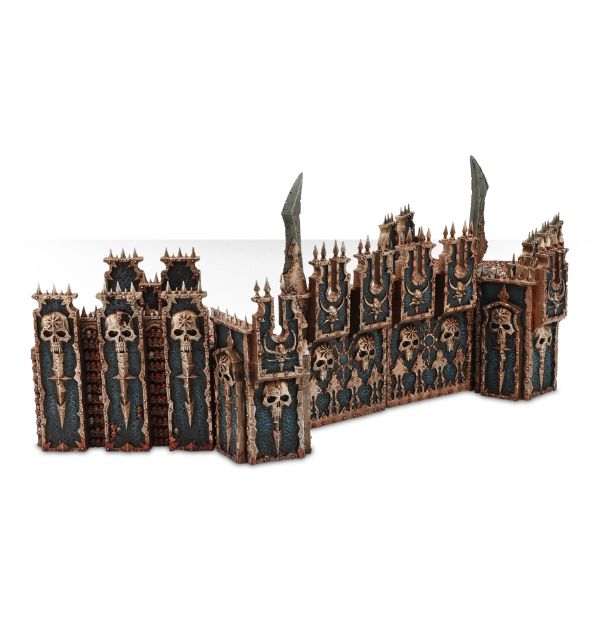 Battletome: Chaos Dreadhold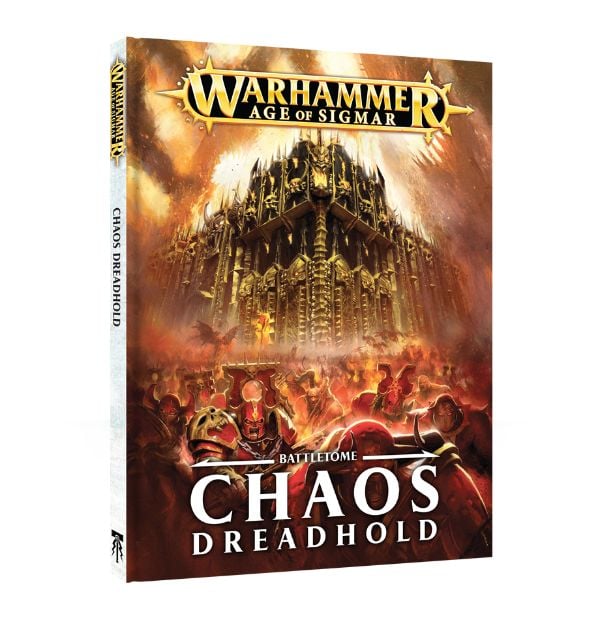 Chaos Dreadhold: Overlord Bastion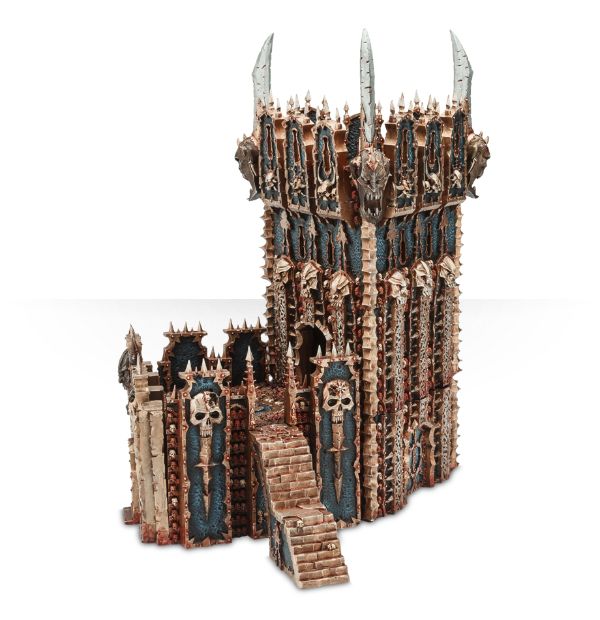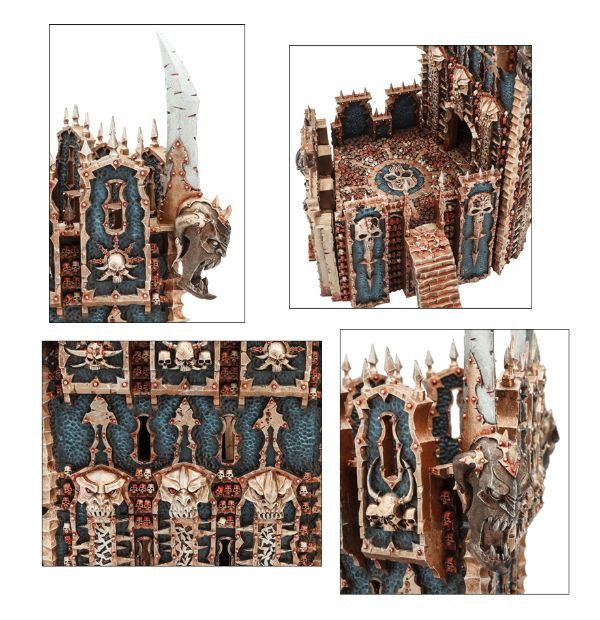 Blood Warriors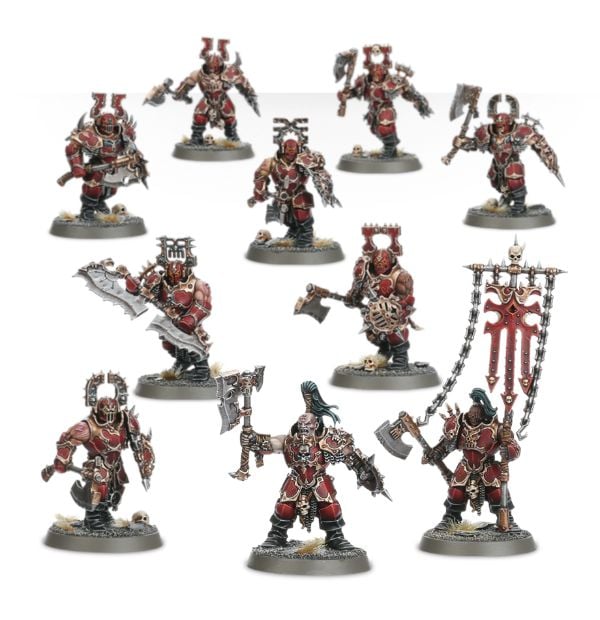 There are TON of possibilities of these new fortress kits. It's pretty clear that they have constructed a few core kits and you can mix-and-match them to your hearts desire. I'd love to get to play on a table with a decked-out Khorne fort – those walls look MASSIVE!
At least now we know what they have been doing with all those skulls…