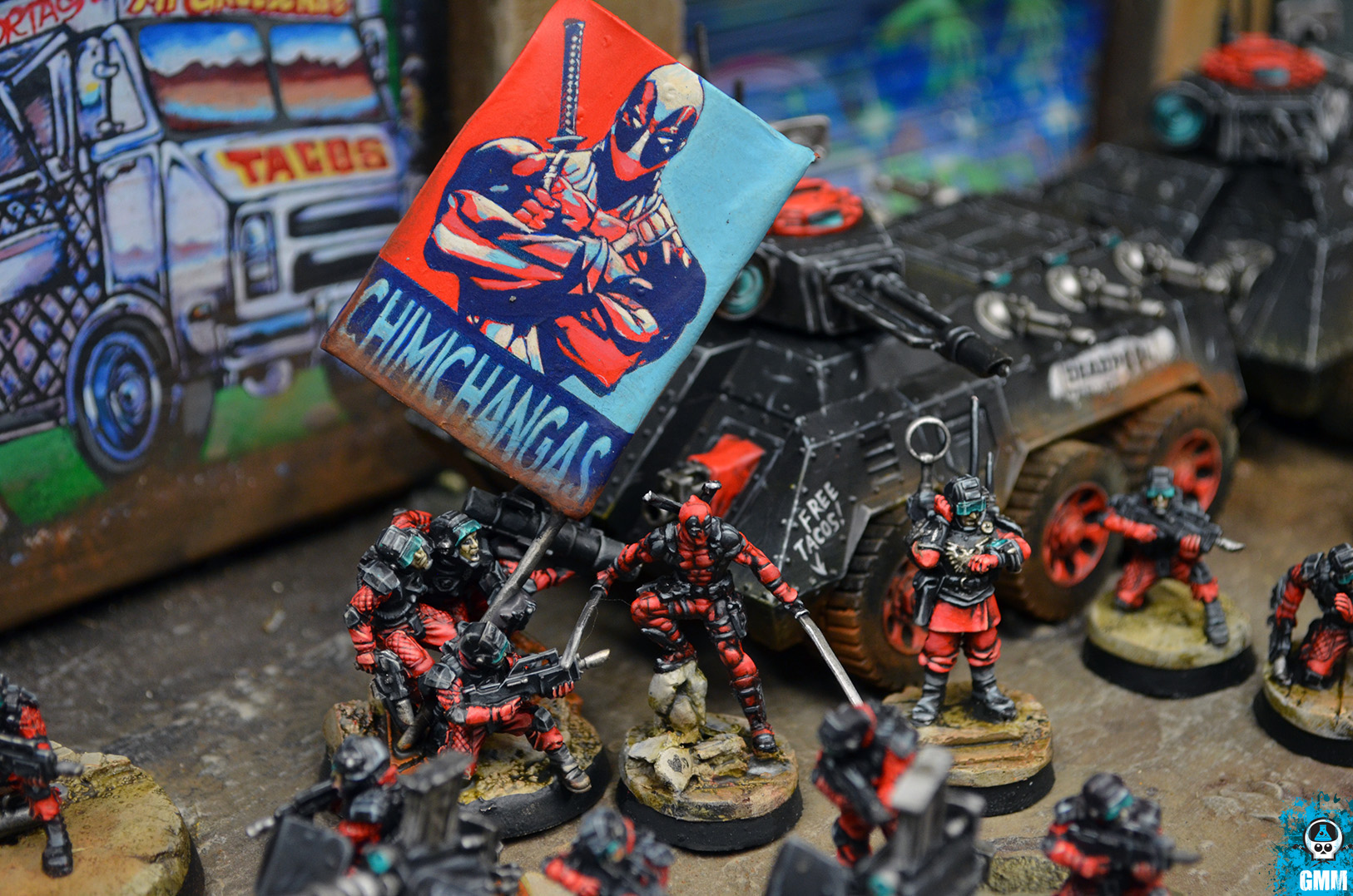 Here come the goons!  Every good mercenary superhero needs a Taco Truck warehouse full of devout followers ready to do the dirty work.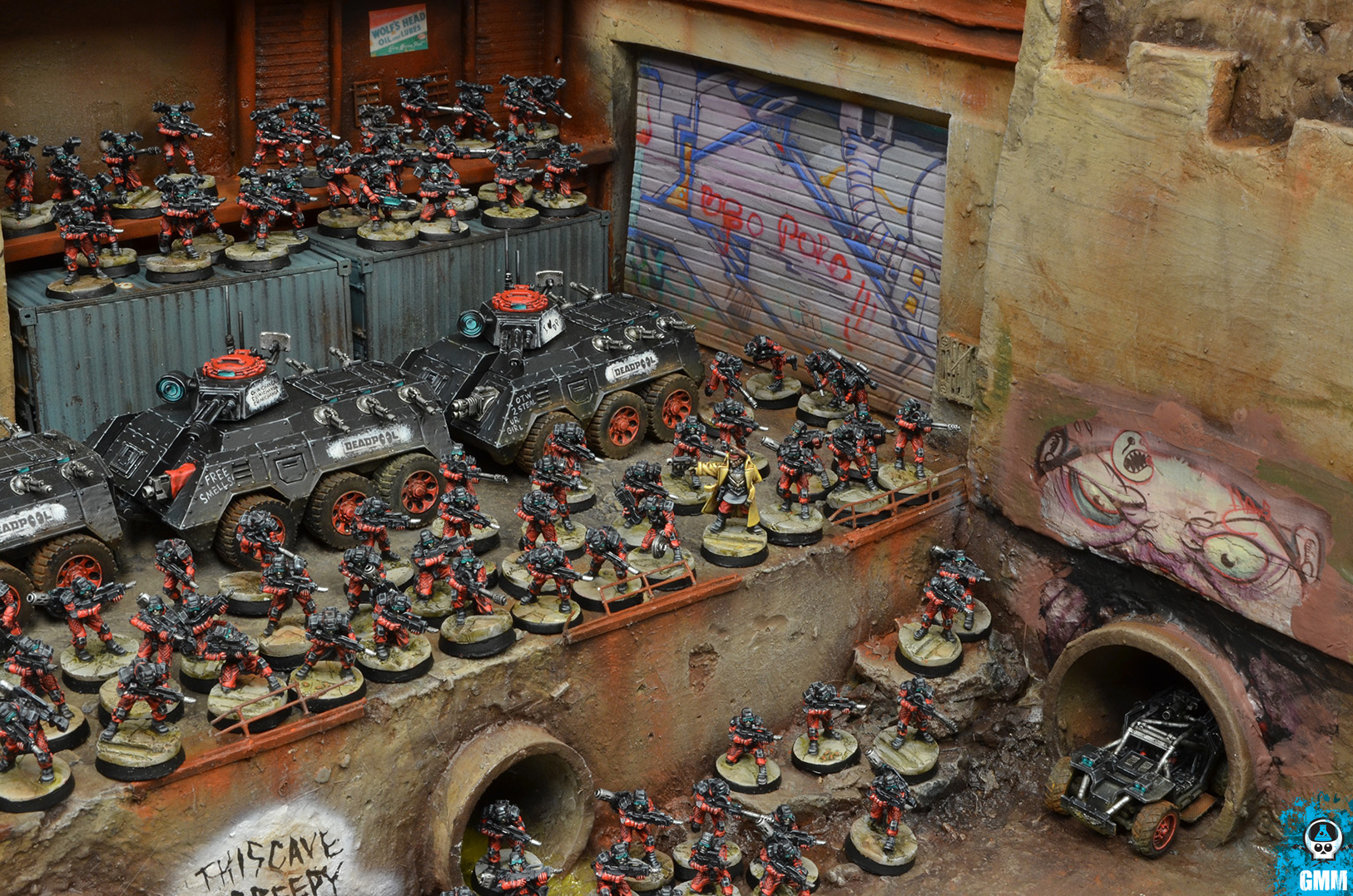 Can't have an army without infantry, and here are plenty of them for when Deadpool is busy making Chimichangas.  The client chose Elysians, which are the perfect fit for the henchmen of Deadpool – a little bit futuristic with hard lines and many similarities to his costume.  A look that emulates Deadpool as good foot soldiers would, and has a mercenary feel.
For more images and information:
– Enjoy, and see you next time for more!