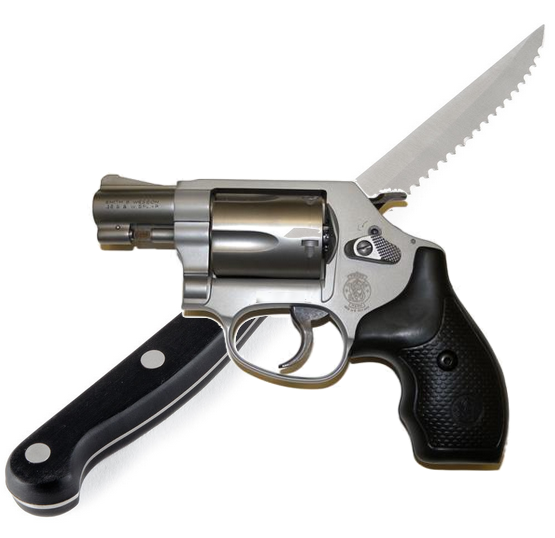 Let's talk about the balance between shooty and choppy in the Grimdark – and how to fix it.
Guns VS Knives – 40K Style
Whether CC should take a secondary role to melee is a matter that can still be debated, of course. War has definitely evolved toward killing the other dude from a football field away and further from sticking a piece of metal in his guts. But then again, I much prefer to play a game where dudes hit each other with chainsaws over one of lobbing cruise missiles back and forth.
My personal opinion is that 40K should have a strong close-combat focus, even if shooting will always be  important. It's an integral part of several "Feudal Future" settings, like Dune, Fading Suns, etc. Pretty much all of the bigshots of the setting are or were warlords that get in close and smash the opposition: Abaddon, Gaghzkull, Marneus Calgar, Dante, the Swarmlord….basically, if you are not a Psyker or Tau, your HQs are meant to be punching faces in.
The matter of just how much focus it should have in the game, and how strong/rewarding combat should be in each army, is a more thorny one, and it doesn't help that many people are quite disingenuous about what constitutes a proper  melee  unit, or even if a given army should be good or bad at it.
If you really have a severe lack of irritation in your life, try arguing with a GW fanboy that maybe, just maybe, Dark Eldar were supposed to be a melee-oriented force from 5th-6th edition. "They were meant to be shooty all-along! Having exclusively assault transports, universally high Initiative, combat drugs, 2 out of 3 troops choices being melee-centric, Fleet and basically 60% of the units all being close-combat beatsticks means nothing! Nothing, I tell you!"
Everything is Better with Lists
Just so we start things on a clean slate, let's briefly go through the pros and cons on melee and shooting in the game as it is.

Shooting Pros and Cons:
+Range: Obvious. Even a short-range firearm can start inflicting harm from further away than a knife.
+Safety: You're dealing wounds without taking any retribution. In fact, many weapons can fire and do their thing being fully outside the threat range of a melee unit for that turn, and plenty let you 'kite' a melee unit around.
+Speed: A goodly chunk of the weapons in the game have range/strength to be seeking targets and hurting the enemy right from turn 1, while assault will usually have to wait until turns 2/3 to even consider doing damage.
+Volume of fire: Almost every infantry weapon can put out two shots per dude, sometimes more.
+AP values: Long-range weapons boast AP values far more often than their melee counterpart.
+Higher Strength/Special Effects: With few exceptions, every lowly grunt in the game has an S4 gun and gets better from there, and some get S5/Rending/Gauss and other sweet stuff on top of that!
+Overwatch: Free hits before a unit is engaged. Might not mean much against elite armies who are hard to wound or have good saves, but it's still shooting, and it can still be affected by things like twin-linking. I've seen dreads being insta-punked when charging a unit with a single twin-linked meltagun (Damn Vulkan, grumblegrumble), and some armies out there twin-link nearly everything!
+Ambush: You can fire any ranged weapon you please after arriving on the board via Infiltrate, Outflank, Deep Strike, jumping out of an airplane, burrowing under the earth, leaping from your Segway.
+Easier to hit: The BS chart is way more forgiving when it comes to hitting things. It actually goes down to 2+ and even lower!
+Casualty selection: With a bit of preparation, it's not hard to pick which model your enemy will have to start saving for. This lets you focus on special weapons, characters and such, now that wounds are allocated from the nearest model. Some elite sharpshooters can even just skip this step and name their targets.
-Cover: Enemies can lessen your onslaught by getting cover. Not much, as the basic cover is a 5+ and nothing to sing about, but when you factor in things like Night Fighting, Shrouded and unique wargear and other modifiers, you can see some tanks boasting a 3+ cover and Godzillas stomping around with a 2+. The top armies usually have ways of negating it entirely, though.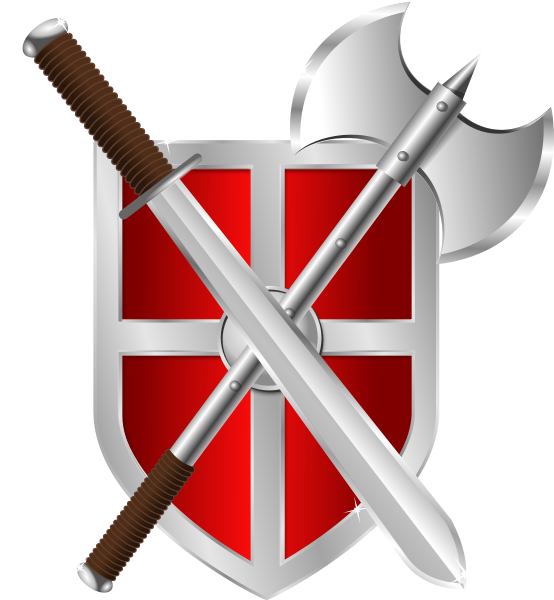 Melee Pros and Cons:
+Attacks in both turns: Melee gets to attack both during your turn and keep fighting during your opponents. This can be good or bad, as it also means more attrition if the fight is not dramatically stacked in your favor.
+Higher volume of attacks: This is conditional, and not as true as it once was. Specialists will be tossing out 3-4 attacks when they charge, then dropping down to 2-3 per turn. Still, a depressing number of supposed CC-geared units have a single base attack.
+No cover: You can't hunker in cover and get a sudden save boost from melee. Not always a thing, since everyone is rocking some sort of armor, but at least you know what you can expect.
+Chance of wiping: Melee has the possibility of scaring away/destryoing your target outright, which can be really handy. Won't work on Marines, most Orks, Fearless enemies (so some 70% of the game), but when it does, it's really nice. Except when you don't want it to happen because….
-Sitting ducks: Killed an entire enemy unit in melee! Congratulations! Now get shot to pieces by all their friends. The game rewards staying locked with just a few enemies over winning decisively.
-Meaningless High WS: A WS4 Eldar Guardian and the WS10 Avatar of Khaine both hit a Chaos Cultist on 3's, despite one of them having THREE TIMES the score of the enemy.
-No AP values: Common CCWs have an AP of -. This means anyone wearing a shirt can start cramping their damage efficiency. And their low-AP options usually have drawbacks (Striking at I1, losing attacks, costing points, etc)
-Random Fail: Day or night, rain or shine, your shots are going to work with full range and accuracy. Charges, meanwhile, fail all the time.
-No melee from reserves/Deeps Strike: You can march out of an ambush and unleash all the flamers, meltaguns, plasma and spitballs in the world at your target. Hell, you can even get out of a drop pod and move six more inches to have the optimal angle and distance for every weapon. Getting into fisticuffs is a social faux pas, though.
-Challenge shenanigans: You can have your character kept from fighting because of an enemy CC monster, making him pointless, or be forced to sacrifice your character because a rule forces you to make/take challenges.
-Inferior Allocation: Outside of challenges, the enemy will usually get to pick where to start making saves and preserve key targets.
-Degraded Power for multi-unit attacks: You can place a blast or flamer across three units if you want and that's alright, but try to get more than one in a charge and kiss your extra attacks, Furious Charge and such goodbye.
-Harmless to flyers: Unless they are in Hover Mode, melee will never affect a flyer, even if you are a jump unit. Regular firearms can at least pray for a 6.
Most good CC units that still cut the mustard do so by being amazingly durable/fast for their points, and that is very unevenly distributed among books. The fact that the developers themselves seem unclear on what is a 'good' unit only complicates matters. Thunderwolf Cavalry and Warp Talons are both supposed to be close combat terrors, and yet only one of them is able to be a realistic threat on the table. By a margin so wide you could drive a Baneblade through and never have to worry about scuffing your paint job.
As it stands, melee is a rigged game. It's only worth engaging in if you have access to well-priced deathstars (Imperial Knights, Bike chapter masters, Necron Wraiths, etc) or cheap/free hordes (gants/boyz). Otherwise, it's usually not worth it. Not that everyone has a choice (again, Orks). Of course, there are exceptions, like the truly murderous SM datasheet that lets you assault out of drop pods on turn 1 while rerolling everything, but those are aberrations that don't address the larger issue, and instead bend it in one army's direction.

Equalizing Shooting & Assault
Here are some solutions to bridge the gap somewhat (two or three of them would suffice, as all of them might go too far the other way):
-Normalized charge ranges: Have your charge range be a fixed number plus a die roll. The number can even change depending on the kind of unit to add variety: 6 for most infantry, 5 for ponderous terminators, 7 for bikes and jump troops. Fleet could be a flat +1 or +2 to this value. There's still room to take chances but no more Trygons failing to make contact with a target 4 inches away.
-Shooting modifiers. Having weapons get a -1 penalty when firing over half-range doesn't really add much book-keeping trouble to the game and help reward good positioning. Not to mention keeping things a bit more real. Having a grot crouching 42 inches away and an Imperial Knight one inch away should not both demand a 3+ roll from my Devastator. Special weapons like Sniper rifles and others that are -meant- to engage at extreme ranges could ignore this, of course.
-Modified Overwatch: Having Overwatch happen at I10 would still keep it useful while letting more units actually connect. As a small bonus for the defenders, it would now count toward combat resolution, so Tau would be able to brag that they beat that ork mob…in melee!
-Post-combat defenses: Striking a vicious blow by wiping out an enemy unit, only to be vaporized by return fire while you sit there like a moron builds very crappy narratives and rewards lame gameplay like bubblewrapping. Let victorious units pick between a 2d6 Consolidate move or 1d6 and Stealth for the coming turn.
-Combat resolution with more bite: Combat Resolution and things like Sweeping Advance are clearly meant to keep melees from becoming boring, slow slugfest that last for 3+ turns. The thing is, in typical GW two-step, they went back on it and basically made a bizarre number of armies able to basically ignore it. ATSKNF, Mob Rule, Nids and CSM spamming fearless all over the meta…the only times you actually overwhelm and sweep someone are usually the combats that were a foregone conclusion anyway. Scale down the immunities (ATSKNF and Fearless making casualties count only half for the penalty, for instance), grant more circumstance bonuses (+1 if you charged in that turn, +1 if you won a challenge that turn, etc) and we're in business. I've seen games (like Bolt Action) where all close-combats are solved in a single turn, with the loser being wiped out instantly, and while I wouldn't advocate that for 40K, it's really intense and keeps things moving fast.
-More but worse charges: Let units charge out of vehicles that did not move, and out of Outflank again. Make them Disordered charges. These guys are meant to be getting stuck in. Let them do it, even if not as competently as usual.
Who do you think is winning the shooting vs Assault war in 40K, and how would you fix it?