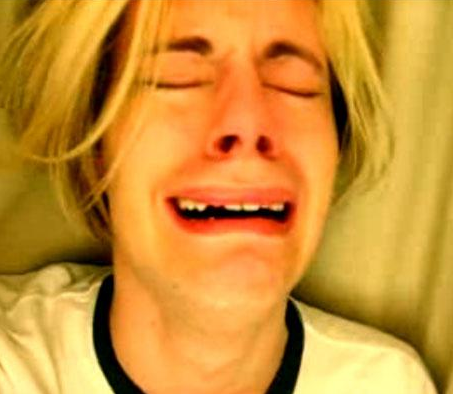 Pimpcron explains the long and short of it.
Hello fellow 40k fans! The coolest person you've never met, Pimpcron, is here to set the record straight.
There isn't a Warhammer blog article in existence that doesn't include at least one comment that bad-mouths GW. I myself have written articles bashing some of their practices. But are we just being whiny, or are we justified victims?
The More Things Change, The More They Stay The Same
When they change certain things, we are mad. When they don't change certain things, we're mad. It seems that no matter what they do, they always make someone mad. But there are two sides to that coin, and there are lots of things that they do that leave me scratching my head.
Part of the issue is that when you spend a lot of time, money, and effort on something it means a lot to you. That what this hobby is all about, investment of hours of your life. So when you feel like they have messed up something that you love (Warhammer Fantasy Players), you get pissed. And that is completely understandable. They design this hobby to be all-encompassing so that you spend lots of money with them, but they also end up making a double edged sword for themselves. If people care about your product, you're also inviting them to complain.
Another part of this issue is that you are drawn to an army for certain reasons, which are different for everybody. It could be army play style, aesthetics of the models, fluff, etc. But when the designers decide to mess with a part of the game that attracted you, you're going to feel like you were robbed. That's understandable too, given the amount you invest in it to have it suddenly changed and you have no say.
The other side of this coin is that a lot of what they do seems like the company is ran by Middle Schoolers, which makes us throw our hands up in rage. Sometimes they put out new codices that were already competitive (I'm looking at you Necrons, Eldar, and Space Marines) and improve them further! Meanwhile there are codices that seem to be the ugly duckling of the family and have a really hard time getting updated (I'm looking at you Nids and Chaos Space Marines).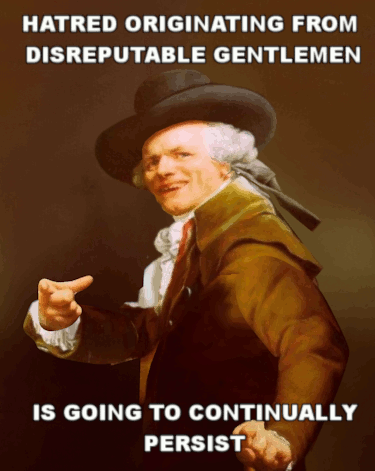 Then there are the models and units that inexplicably get no love for no reason at all; even if it would benefit the company's sales! Take Warp Talons and Flayed Ones for example. At the time of their release they were brand new sculpts and model kits with crappy rules and point costs attached. What would possess a company to make new models, want to sell them, and then turn around and produce crappy rules for them and make them sell poorly? Admittedly Flayed Ones are solid now since the new book release, so at least they improved them but it took a while. Or what about the whole Walkers vs Monstrous Creatures debate that leaves some things that are clearly walkers getting Monstrous Creature rules. How is a Riptide a MC, but a Dreadnaught isn't? Both of them are machines with a dude inside them driving it. These types of things make us shake our head in speechlessness at the seeming stupidity of this organization.
Then there is the constant feeling that they are preying on us and exploiting our interest in their hobby. Every price increase makes us cringe, and we see smaller and smaller kits being put out for more and more money. We see this type of aggressive money grabbing in all facets of our life, but somehow we get offended when we see our favorite hobby do it. I think the reason we get offended is because we are a small niche market, and we expect them to look out for us because there is a type of brotherhood in our hobby. We would expect them to give us deals and be a friend to us like our local game stores might do. But being a publicly traded corporation, there is no way they can do that. They have to constantly be pushing the envelope when it comes to finding new ways to make money to keep their investors happy.
We All Know How to Make the Perfect Game; Except We Don't
Short answer here is that there are one million armchair game designers for every actual game designer. Some people believe that they have so much experience playing games that they know what works and what doesn't in game design. Whether that is true or not really depends on the person, but suffice it to say that many people don't have the knack for rules writing. But that won't stop them from whining about every little thing that they don't agree with. I have a friend like this and sometimes we just want to tell him to shut up or quit playing. The rules are the way they are, for better or worse.
And of course "better" and "worse" are two terms I could go on about philosophically for many more articles. These are subjective terms that mean nothing and have nothing to do with what the situation really is. Here's a thought exercise, it's not a perfect example but the idea behind it is solid: You would generally say that death is bad, but all the industries that deal with death wouldn't be able to feed their families without it. If there was no more death, morticians, coffin makers, gravestone masons, and embalmers would all probably say that that was a bad thing behind closed doors. So if something is "bad" and "good" at the same time, what is it really? The answer is that there is no good or bad, it's just different. Death is different, price hikes are different, a flat tire is different, etc.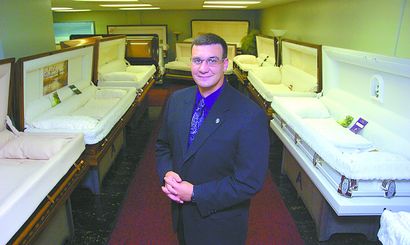 Keep dying people. I gotta sell this shit.
Our opinions are honestly worthless if we don't back up our opinions with actions to try to change things. In other words, if you hate a game so much that you can't stop complaining about it, then put your money where your mouth is and stop playing. Stop supporting the game that is giving you so much stress and go give some other company your cash. I know many people who have done this and I respect them way more than the people who bitch and complain but keep pulling out their wallet at every new release. On the flip side, many people I know have realized that complaining about our hobby does nothing to change it, and they love the game too much to stop playing it. That is also a respectable choice.
In the end, it isn't easy at all to balance game rules, especially 200 pages worth of rules covering dozens of codices from many different years. That being said, sometimes I still wonder if they play test at all.
The Internet Commentosphere Isn't "Real Life"
Then there is the aspect of this where we just have to admit that the internet is a great, arguably anonymous place where we can vent without recourse. Call people racial slurs, cuss at them, and rip out the soul of every Youtuber and Blogger out there while we hide behind our screen name. And the funny thing is, half the time we aren't even really mad when we tear someone a new one online. We seem to forget that there are real humans on the other side of that monitor screen. And that is just part of the internet experience. Every single person has an opinion and will have no problem tearing down what you have made while creating nothing of their own.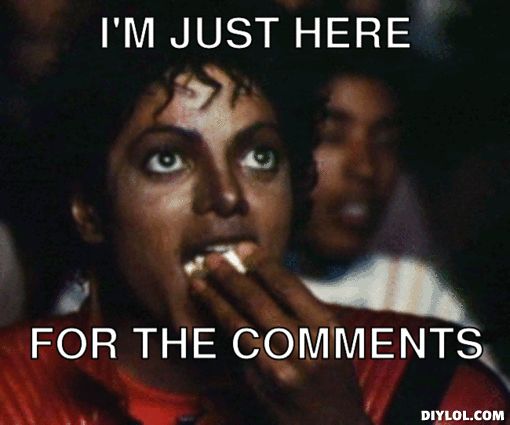 This all applies to our love/hate relationship with GW too. I can't tell you how many times I've heard on the internet that the Chaos Space Marines codex is a terrible heap of trash. But I routinely win games with that book. The Chaos Daemons book on the other hand, is a book I really struggle to win with and feel that it is weak. That is, until one of my friends kicks my teeth in with that codex. It just goes to show how much opinions matter. Meanwhile one of the codex designers could be really proud of his finished product, but reads nothing but hate about the creative decisions they made in the finished product.
So the bottom line that I have come to is: Back up what you say with your money, otherwise it's just whining. And accept that this is just a game and that we are at the mercy of whatever changes GW wants to make to their game until they piss us off enough to make us leave and spend money elsewhere. In the end, GW makes a lot of seemingly stupid mistakes, and always seems to be squeezing our wallets for all their worth. But making a game of this magnitude isn't easy at all to think of every possibility in the design phase, and isn't every other company out there trying to squeeze your wallet too?
So after all that talk of opinions, what's yours on this matter? Are we justified in our whining?

Want to witness my slow descent into madness first-hand? Check out my blog at diceforthedicegod.com