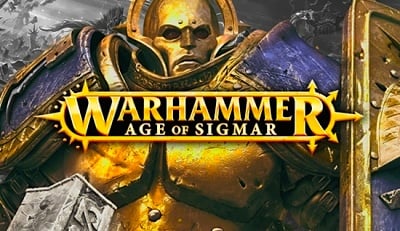 Did you play Warhammer? Do you now play Age of Sigmar? Or, are you one of the "noisy few?"
Several things that need to be said before you read this article.
Please read the whole article! At times you may feel this is an AoS bash, it is not, please read the whole thing thru. It is a bit long and you might need to have a little bit of higher reading comprehension, but please read it and understand it before you comment. I am not trolling.
There are some important quotes that you should know before you read this article, if you wish to save some time and not read all three articles I'll paraphrase the important bits here; regardless I'd encourage all of you to take some time and read all of them.

"I'm told that the word "Game" in Games Workshop encourages the misconception that games are its business, but that only about 20% of Games Workshop's customers are gamers." (from Mr. Richard Beddford, link below)
"We have a simple strategy at Games Workshop. We make the best fantasy miniatures in the world and sell them globally at a profit and we intend to do this forever." (Games-Workshop's Business model, link below).
"To be here next year we have to do what all our customers want, not just a noisy few . . . " Mr. Tom Kirby from his July 27th, 2015 preamble, link below.
Here is my piece, thank you for taking the time to read it.
There have been some very interesting reads floating about the internet of late. One by a professional investor, Mr. Richard Beddford who visited Nottingham for an annual investor's report by the company:
And let's not forget the preamble by the former CEO and current Chairman Mr. Tom Kirby.
Conclusions? Like any company GW is driven by profit and they believe that the majority of their customers are non–gamers. This philosophy has led to its current business model; GW is a model making company, not a gaming company. That has culminated into the creation of the Age of Sigmar. The Age of Sigmar is the ultimate table top, non-game hobby. You the customer, will buy GW's excellent hobby books, assemble and paint these beautiful models, but not play with them!?!?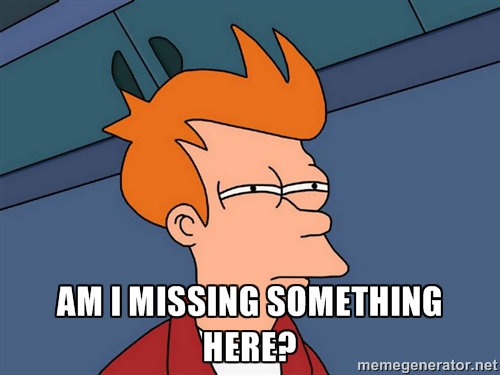 Before I continue I should clarify that yes, you can play Age of Sigmar, but that the game is so simple it's akin to calling tic-tac-toe a game . . . which it is, if your 8 years old. Any table top gamer who has been playing table top games for more than 2 hours will soon discover how unsatisfying AoS is (comps excluded) and will likely move on to any other game such as X-Wing, Malifaux, Warmahordes, 40K, etc.
For those of you who disagree with me and say that AoS is indeed a game, well the guys who make it don't even agree with you. When this was brought up to Games-Workshop executives at the investor's review meetings they themselves agree that the game is very simple and basic. "But that's ok," they'll go on to tell you, "because 80% of our customers are hobby-ists and don't actually play the games."
So, according to GW they have customers that buy the models and books, assemble and paint them, and then just let them sit on their shelves; what's more is that 80% of their customers do that. It might just be me, but I have never met one of these people before . . . and I've been in the hobby for almost 20 years.
So where does this 80% statistic come from?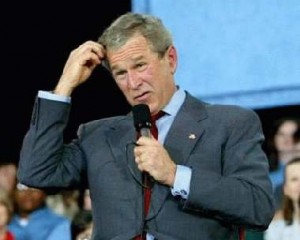 When I was doing my Master's in Economics I remember my Statistics Professor telling us, no matter how clever you are at regressing numbers and coming up with trends, the most important rule cannot be taught or written on paper, and that is common sense. Let me give you an example, the same one she gave us; there is a positive correlation between alcohol consumption and income, if you drink a lot than statistically speaking you're more likely to be rich. Therefore we can conclude if you drink a lot you're more likely to make more money. Is this true?  Absolutely not, that conclusion is ridiculous. Causality and correlation is what you're trying to find as a statistician, not just trends. The correlation here is wealth and alcohol go hand in hand, but the causality is the more you can afford to drink the more you drink, not the more you drink the more money you make. The whole point of large companies spending millions of dollars on data and nerds to crunch their data, find and remove the stochastics and regress the rest to hell and back until they find a trend, is that they're looking for this causality. But you need common sense or else you run the risk of coming up with the wrong conclusions.
I have no data, therefore I have no idea how GW came up with 80% are hobbyists and non-gamers number, but it sounds to me like some bad statistics. A little bit of common sense in Nottingham should be telling these guys, no, most of your customers play your games.
Part of me believes GW does possess this common sense, as they've demonstrated it. Examples are when a new unit is released, it's often accompanied with amazing rules so that you kind of have to buy that model (Heldrakes, Centurions and Dark Elf Warlocks come to mind) to remain competitive. Models that had poor rules (High Elf flying chariots come to mind) don't sell as well. GW must have noticed this right?
So the question is, how important is the gaming aspect to our hobby? I say a lot more then GW is giving it credit. Even if the average customer doesn't play the games regularly (or as they claim at all), they are drawn by, what I've coined, the "gaming allure" of it.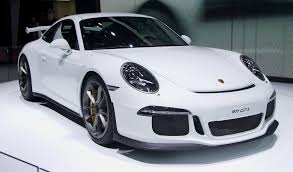 Let me use an example to help explain what I mean by "gaming allure." Why do people drop that kind of money on a fast car? For the same amount of money you can buy a much more comfortable luxury car, with way more features and equivalent social prestige. But no, people buy it because it makes them feel confidant , theirs is the fastest. Will they ever take their sports car to a race track? Of course not! Some will no doubt, but most of people who own a super expensive sports car, like a Porsche or Ferrari, will likely never take it to the track, or if they do it'll only be once or twice. And if you ask them, why did you buy this car if you're never going to take it to the track? they'll all answer, because it's a beautiful car, it's a piece of art, the engineering, the looks, I just love it; similarily when you ask a Warhammer player why do you buy Warhammer stuff, because I love the models, it's artistic, I enjoy assembling and painting, etc. but we all know that's not the only reason. GW customers read the books, similarily to car enthusiasts watching car races, and they get excited about how amazing and battle changing a "Warlord Titan" is (for example). After they've read this story  they now want to buy this amazing model. Why? Because it is both high quality and aesthetically pleasing? Well yes, but also because  a Warlord Titan can erase entire armies in one round of shooting, just like a Porsche can beat any other car on the road. Well it's a lot easier to convince a customer to part with $2,500 CDN on a single model knowing it's not only amazing aesthetically, but will also crush your opponent in the game! Likewise, it's a lot easier to drop $100K on a sports car knowing it's not just a beautiful looking car but that's it's also one of the fastest on the road. The guy who buys that Warlord may never use it in a game (or tournament), just like the guy who buys the Porsche may never take it to the track, but that was never the point now was it? In both cases the buyer feels like they bought a product for its aesthetic value and would answer in such a way if surveyed, but there is more to it. The consumer spent money, and indeed more often than not overpaid, and it wasn't just because it's pretty.
Don't believe me? Do you have 10 minutes? Let's do an experiment. Find a battle report on youtube featuring a Primarch. Watch as the player's run down their lists, get to the Primarch and then all of sudden watch grown men squeal like children as they all sing their praises to this $120 CDN piece of resin and how cool/amazing it is. They'll then spend some more time talking about how they themselves would love to have one (or talk about which ones they have) and then continue with the game. Are Primarchs nice models? Absolutely, they're beautiful! Are they good in the game? yes-ish? Tactically you're better off with a super heavy tank or walker (IMHO). These people didn't pay $120 CDN for a small lump of resin because it looks good (if they did busts would be way more popular); no, they paid a large sum of money for a Primarch because they love the character, how he was depicted in the stories, and then they have an opportunity to recreate that themselves by putting that tiny piece of resin on the table and watching him kicking everyone's ass.
Maybe many of GWs customers don't play regularly, or according to GW not at all (although I still doubt that) but that doesn't mean the game was not important.
The game added value to the products so that it was worth more than what its material and aesthetic merits dictated; this in turn shifted the demand positively which allowed Games-Workshop to sell its products at a premium price.
This my friends is the "gaming allure."
Had AoS come with a set of rules that were fun and challenging, encouraged customization and tactics, then there is no doubt in my mind AoS would have rocked'n'rolled . . . now though I'm not as sure.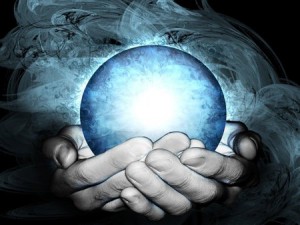 So what does this mean? Now that GW has taken the gaming part out of their product, or took out the V8 and replaced it with a 4 cylinder, will their product continue to sell?
My answer, I don't know.
Perhaps these new one man stores will have what it takes to build a core base of AoS customers, and I hope they do, because GW still produces the nicest models and it'll be a shame if us "noisy few" turn out to be right, eh Tom?
~How much do you think "Gaming Allure" is responsible for sales of GW (or any other company's) miniatures?