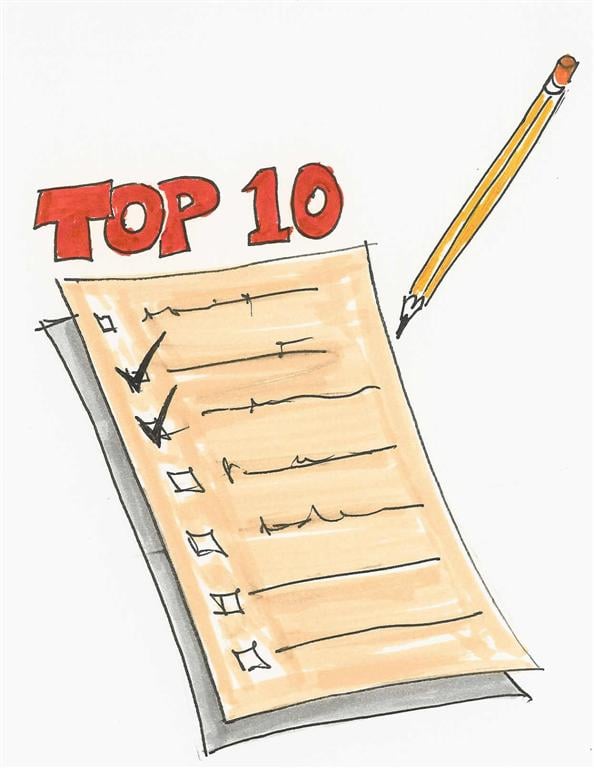 Shoulder Pads – Personal Body Armor or Person Expression? Lets take a look at some of the most Impressive Ridiculous Pads on the Tabletop!
Hey BoLS Readers! We go a lot of feedback about silly wargear on the Top-Knot lists so we figured we'd keep it going. But this time we wanted to open it up to the Tabletop-at-large! You may not be familiar with all of these systems, but if they had a model and it was a for a game on the tabletop it was fair game! Lets get started!
10 – Original Terminator Model – Rogue Trader Warhammer 40,000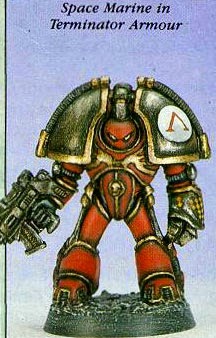 Our first entry is one of the oldest – the Rogue Trader Era Terminator. This guy couldn't turn his head, much less scratch his back. Good thing his armor was so thick!
9 – Junker Exo-Suit Sergeant – VOID Miniatures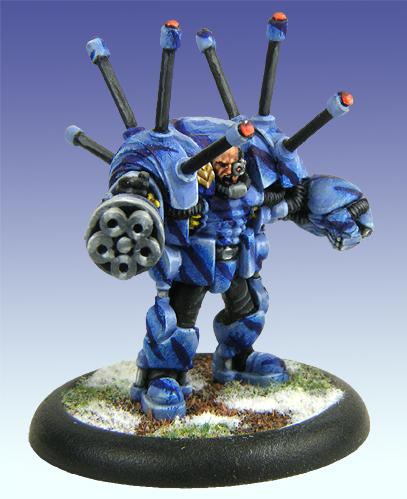 I'm not even sure what to say other than I hope he doesn't go near a carnival with a ring toss booth…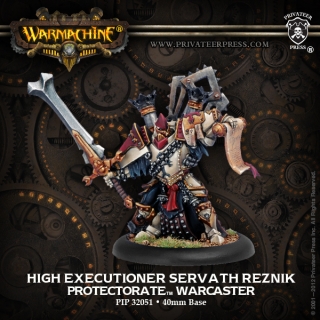 Ah Servath Reznik – the best strategy to defeat the Ol' High Executioner is to attack him up high – I don't think he can raise his sword any higher!
7 – Golborak – Confrontation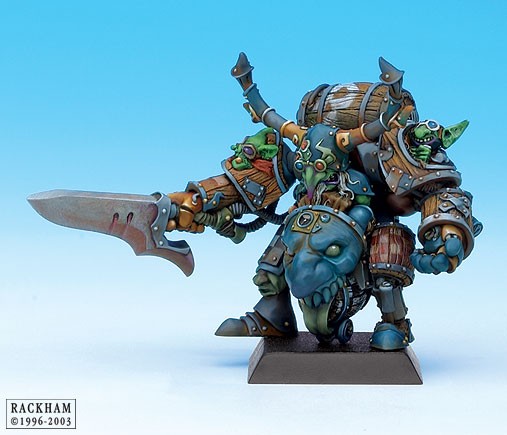 Goldborak here has Goblins living his his shoulder-pads! Why? Because he's a Goblin and they are CRAZY – that's why!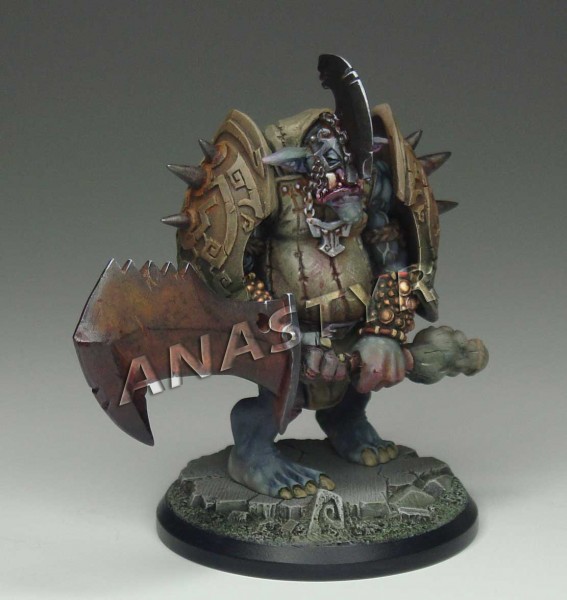 Skoll the Protector is from Dust-Studios – his shoulder pads, while intimidating, are highly impractical. Maybe he just killed two guys and used their shield for shoulder pads… But I'm not going to ask with him about it…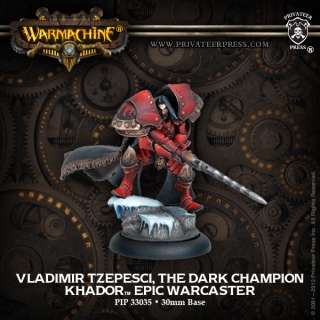 Oh Vlad…I couldn't decide which model to use from all of the Vladimir models but I felt like this particular one encompassed the VLADness of them all. Just hit him from the side and watch him tip over.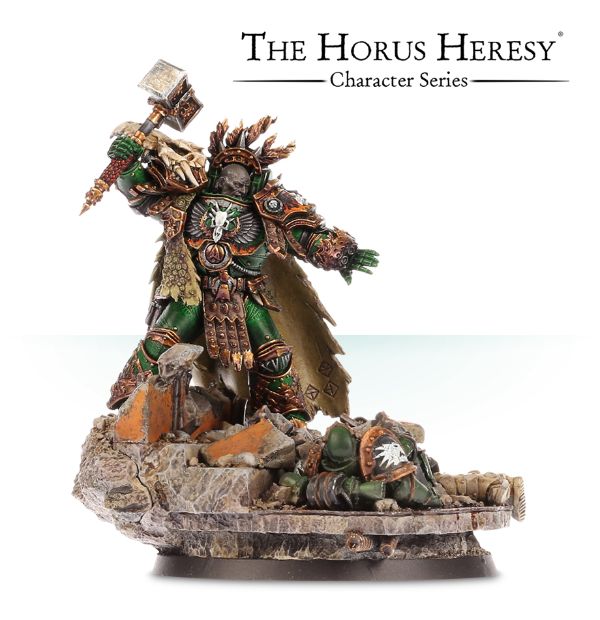 Oh don't think the Primarchs are immune. Vulkan, C'mon man…He's got a skull on top of already padded shoulder pad. Why? It's so you know what chapter he's the primarch of, DUH! But seriously, does he have a servitor to scratch his head?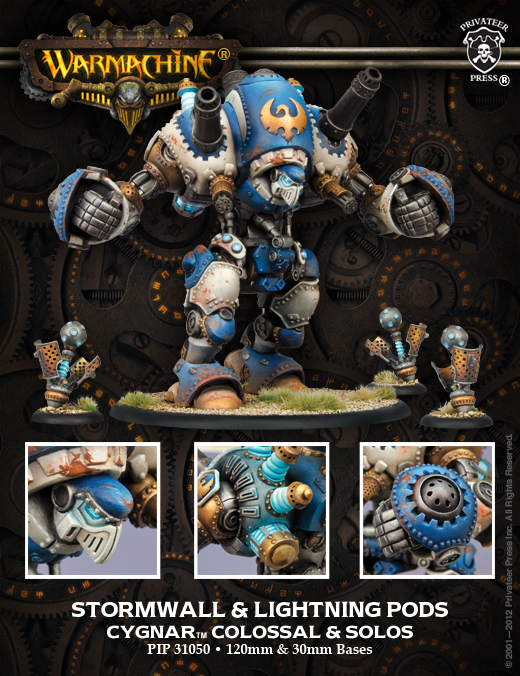 This bad-boy was almost number two on my list – but he is the first to have Guns in his shoulder pads! And they are BIGGER than the Khador guns…for once!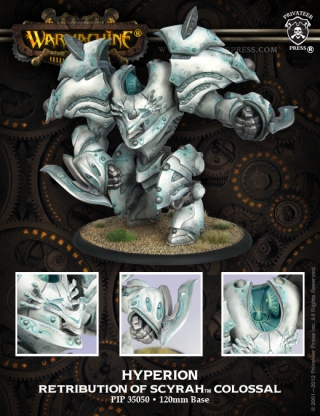 The Hyperion is on this list just for sheer size.  These are by far the largest physical shoulder pads on this list. If you know of another model with bigger pads let us know in the comments, please!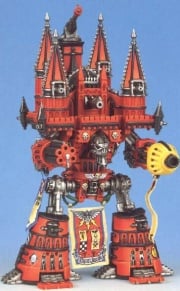 And finally – the Imperator Titan. This guy takes the cake. Why? Lets go through the list:
Guns in his shoulders? Check
Goblins in his shoulder pads? Possibly – usually when fighting orks!
Biggest Shoulder Pads in scale? Check
ITS A FREAKING CASTLE ON HIS SHOULDERS!
Yes, this Titan wins.
Bonus: Ork Warlock Shoulder Pads from World of Warcraft – Felheart Set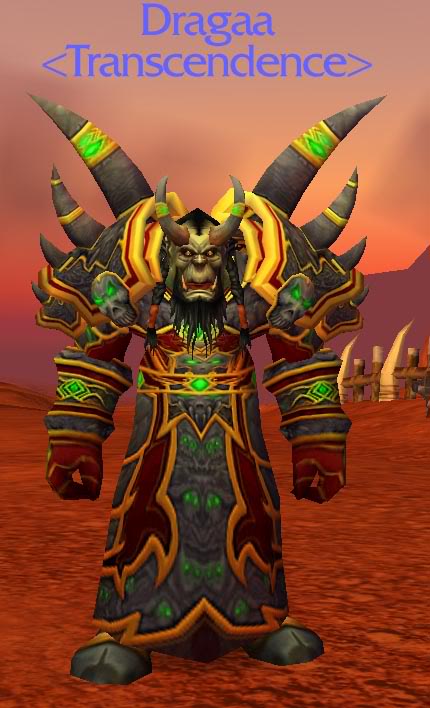 Orc Warlocks in World of Warcraft have had some amazingly huge shoulder pads over the years. They have also had short lived World of Warcraft Miniatures Game by Upper Deck. I couldn't find a physical miniature for this guy which is why he's not on the list, but i wanted to share the glory of those Felheart shoulder pads with you all… because I care…For the Horde.
Who did we miss and from what game system? Let us know in the comments below!