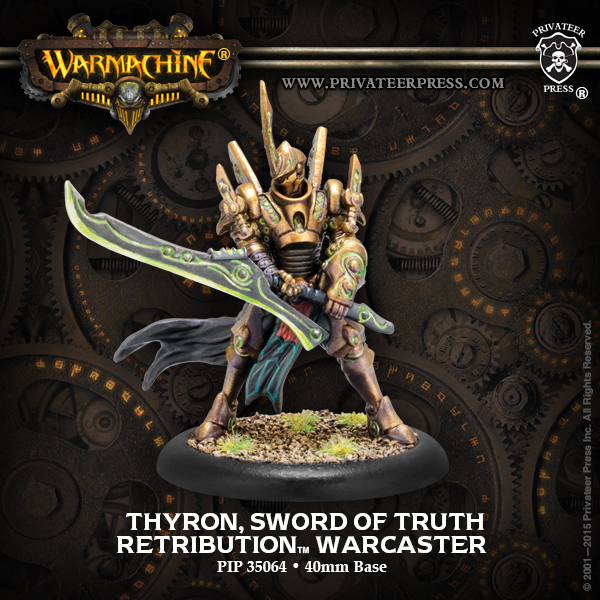 Privateer Press just put a load of new minis on the shelves Warmachine fans. Get your wallets ready:
A master of House Ellowuyr's unique swordfighting discipline, Thyron matches stillness with blurring speed. He is a tempest of sharpened steel, a paragon of Ellowuyr's art of war. His command of his army is not unlike his technique with a blade. He stages quick bouts and feints with myrmidons and soldiers to draw out the opponent's strength. When he perceives a weakness in the enemy line, he guides his army like a sword thrust directly at the enemy's heart.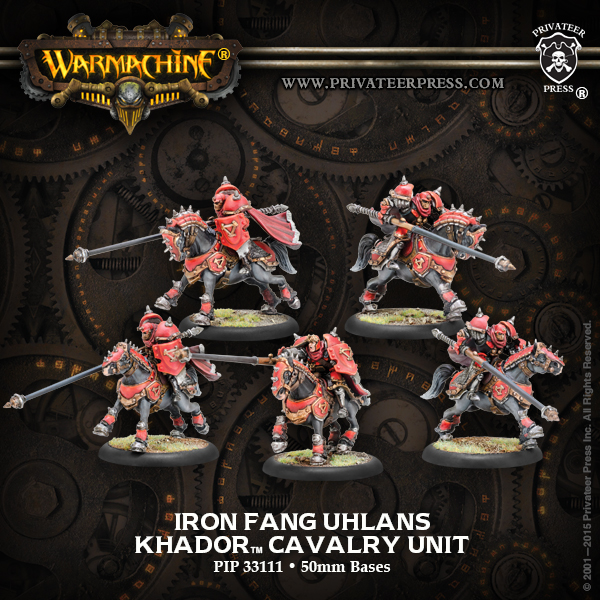 Serving as the forward fighting arm of an Iron Fang contingent, Iron Fang Uhlans are often the first to ride into the enemy. These mounted Iron Fangs fluidly ride together and meld classical horselord cavalry tactics with the shoulder-to-shoulder fighting formations customary of Iron Fang assaults. The armored horses are so powerful they have been known to knock warjacks to the ground, and they can easily crush an enemy's skull under their spike-shod hooves.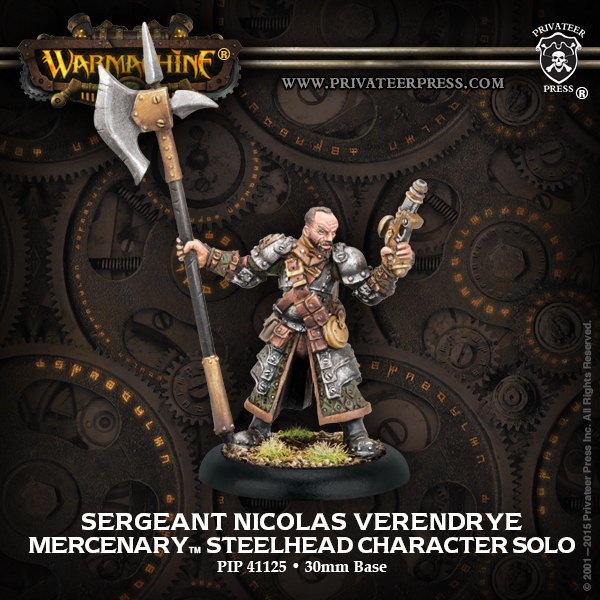 A former physician who has turned his skills to the ceaseless conflicts of western Immoren, Sergeant Nicolas Verendrye is highly esteemed by those under his command. Verendrye has found his place in the bloody press of melee, employing his medical expertise to keep his men standing and using his keen battlefield acumen to lead them to victory.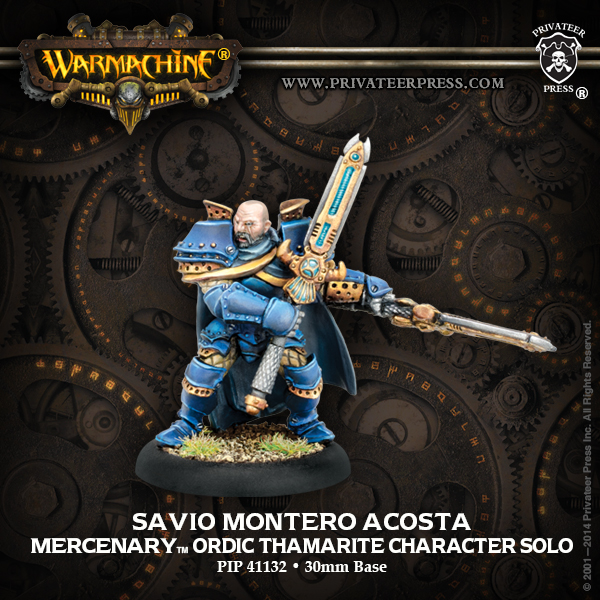 The Ordsman Savio Montero Acosta is determined to test himself against the finest melee combatants the Iron Kingdoms has to offer in his relentless pursuit of martial transcendence. As an unabashed Thamarite and a master swordsman, Acosta regards perfecting his own abilities to be the highest calling. Armed with twin storm glaives, a legacy of his time fighting alongside Cygnar's Malcontents, this duelist faces down the mightiest of foes. Few combatants can hope to match his prowess—and those are precisely the opponents he seeks most fervently.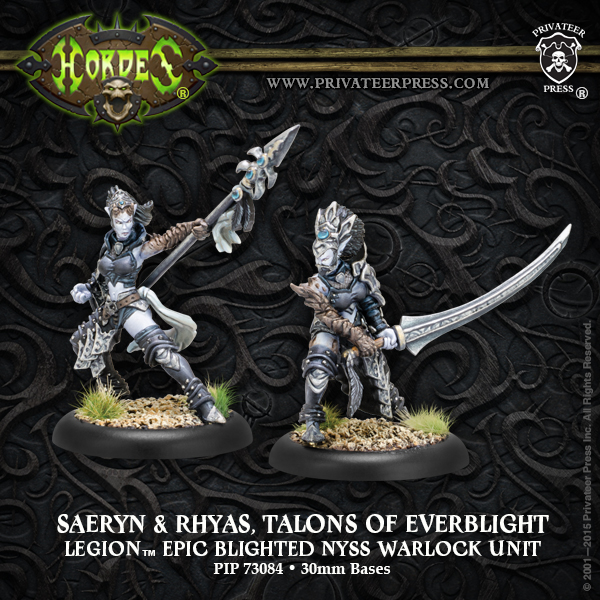 The twins Saeryn and Rhyas are two of Everblight's most deadly warlocks, and their bond has grown such that they are far more dangerous together than apart. The very being of the twins and their athancs are now entwined. Their living vitality is shared, so that destroying one is impossible without eliminating the other. As long as one twin still draws breath, the other can endure even the most severe wounds. Injuries not shunted to warbeasts can also be shared between the sisters, each shielding the other from lasting harm.
These are in stores NOW.  Who's your favorite?