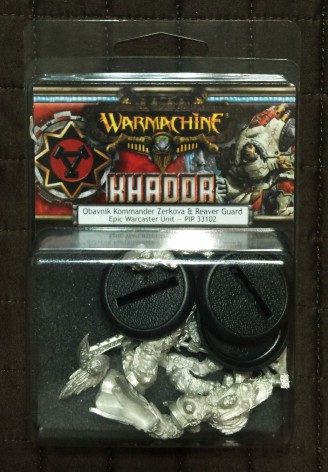 Khador players score an awesome new warcaster unit this month. Let's check out these great models.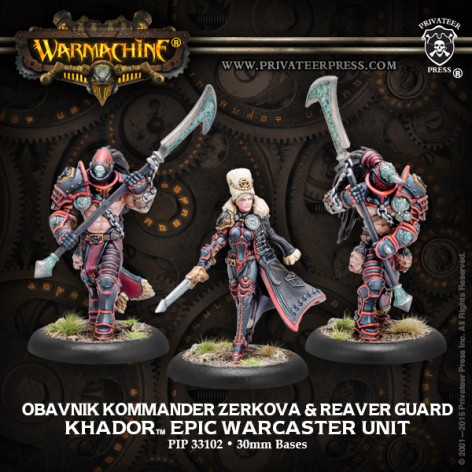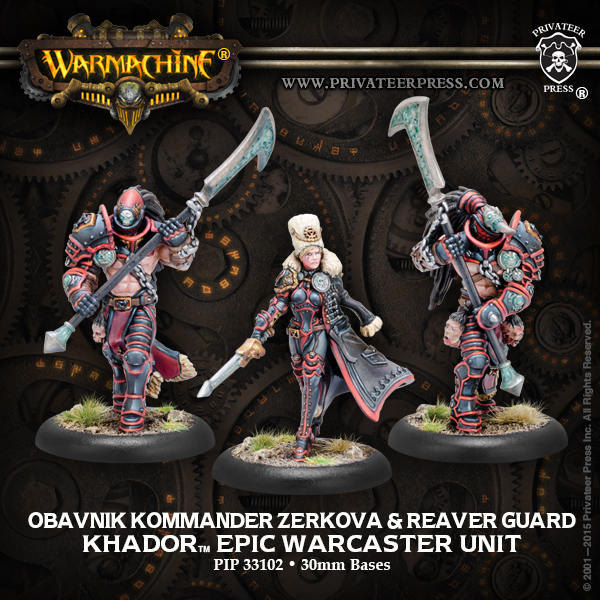 I haven't made time to paint any models for my Khador army for the better part of seven years, but Obavnik Zerkova and her Doom Reaver buddies make me want to reach for that red paint pot.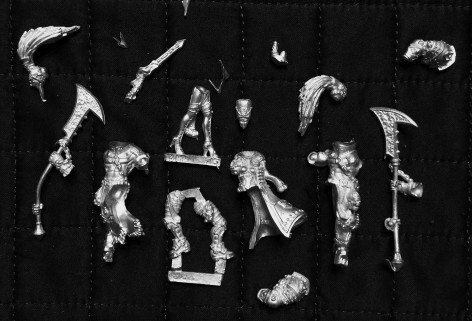 This unit packs all the things I love about the faction into one place. You've got your cool giant fuzzy Russian style hat and crazy Orgoth gear. There's even something about Zerkova's haughty swagger that is so quintessentially Khadoran.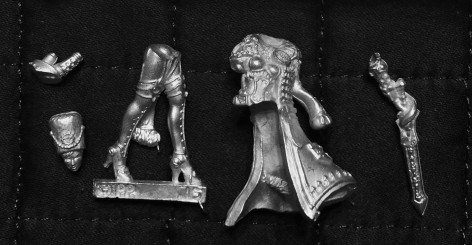 Here's your first close-up. The detail seems to be every bit worthy of the concept. There is a little softness where her trim meets the edge of her coat and on some of the detail in the sword, but I can't help but wonder if it would even be noticeable if everything else wasn't so spectacular.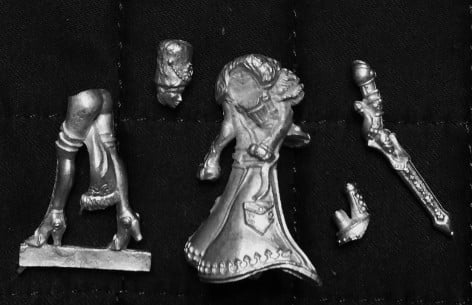 Here's the other side.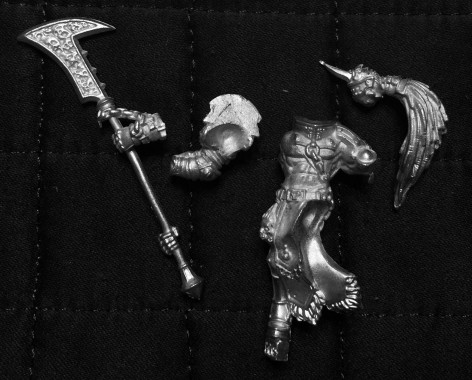 If anything I think the Doom Reavers look even cooler. But the truth is their concept is so different from Zerkova that trying to pick a favorite seems silly. She was graceful and feminine whereas these guys are pure brutality.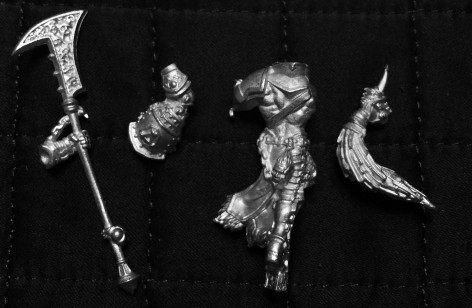 Although their butts aren't quite as remarkable.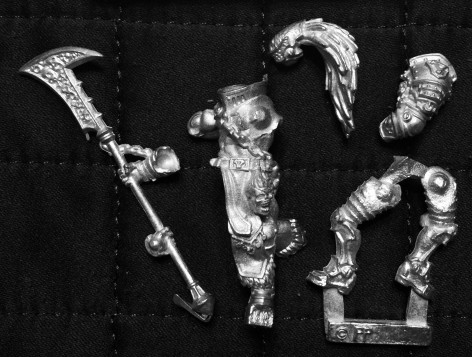 As similar as the Reavers are there are a few notable differences like the higher cowl here and the lack of horn. But won't they be embarrassed when they realized they both showed up to prom wearing the same severed head. Everyone will be wagging their tongues about it on Monday!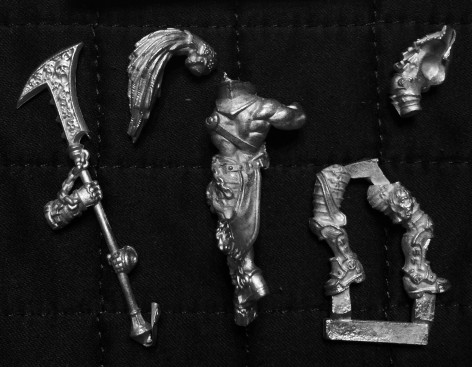 My fingers are crossed pretty hard right now that these guys are heralding a resculpted Doom Reaver unit. I mean these guys are CAD sculpts right? All they need to do is repose them a little, add a little length to that polearm blade to turn it into a sword… Yes. This is going to happen. I can feel it.
~Hope you enjoyed Zerkova as much as I did!