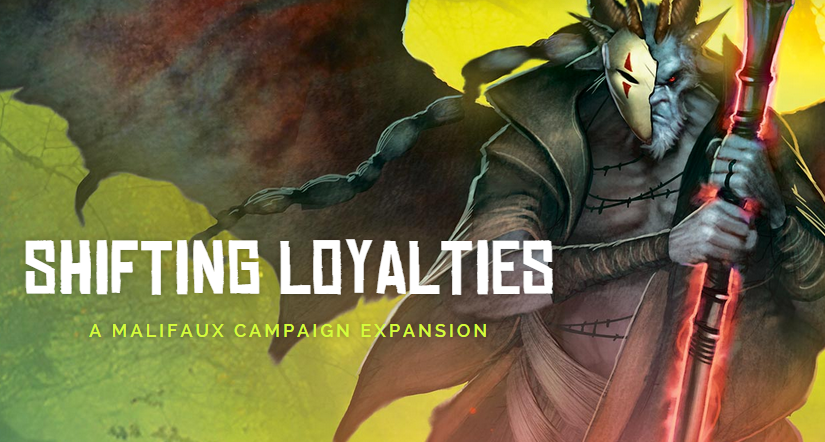 Wyrd's latest Malifaux expansion now available at DriveThruRPG. No more paper, No more books –  Check this out!
Hey BoLS Readers! If you were looking forward to the latest Malifaux expansion but didn't want to wait for and lug around a book Wyrd has the solution for you! Wyrd and DriveThruRPG have partnered up and brought the new Shifting Loyalties Campaign Expansion out as a Digital Copy (PDF) form.
You can now download the Shifting Loyalties pdf on DriveThruRPG! This book contains the full campaign system as well as new models and stories to fill in the Malifaux world.
Malifaux has always been a blistering cauldron of cultures, alliances, and powerful personalities. Up until now, the city has maintained a tight balance, with the Guild enforcing an iron peace… but things are changing. The old alliances are breaking, and the tension is about to snap. There are whispers of Neverborn who wield the magic of death, music carried on the wind which brings out men's darkest desires, and ancient creatures from Earthside awakening and making their way to Malifaux. The city will never be the same…

Shifting Loyalties expands the world of Malifaux, introducing a Campaign system which allows players to track the progress of their Crews over a series of games. It also adds new models for each Faction, including the fearsome Emissaries of Fate. Experience Malifaux like never before as characters change, evolve, and question their very loyalties.
We covered some of the awesomeness at GenCon 2015 from the Wyrd Booth and this was one of the highlights. So get your crew together and play the new campaign!
It's Malifaux version of a Necromunda Campaign – what's not to like?! So pick-up the PDF from DriveThruRPG and save some trees in the process.