40K: Mont'ka Formations SPOTTED!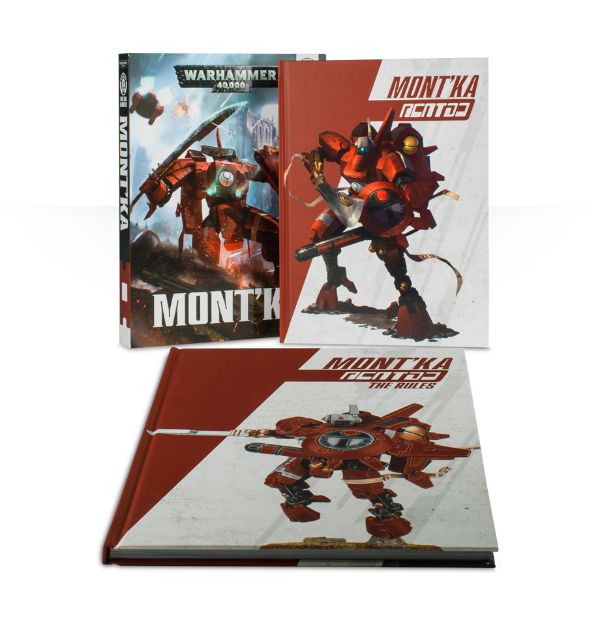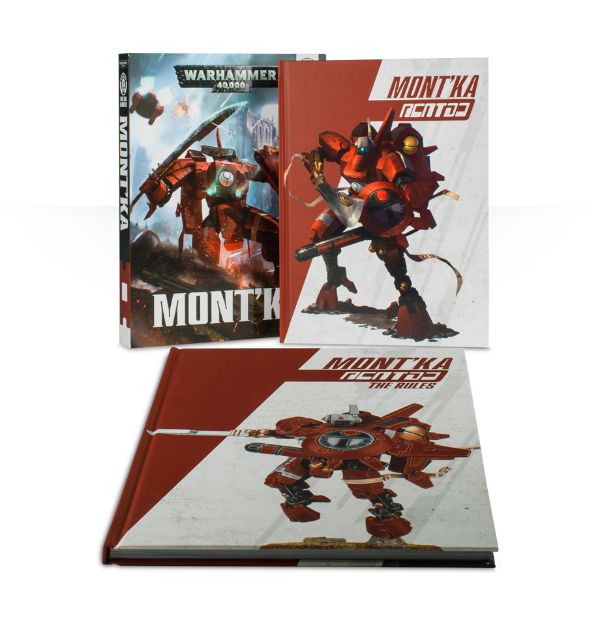 Pictures are already out in the wild and the Tau have some new BRUTAL Formations to run – check this out!
via Imgur 11-21-2015, courtesy of boomwolf from Advanced Tau Tactica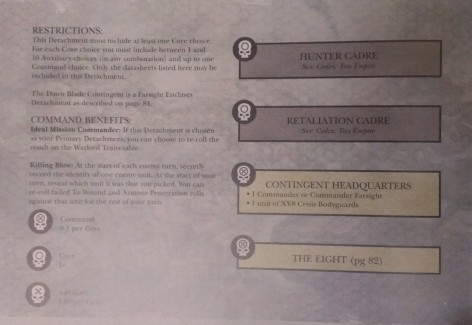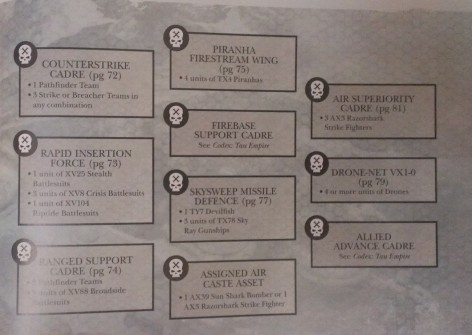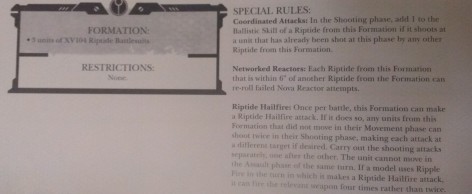 That Riptide formations looks MEAN! I guess they got jealous of the Stormsurge's double tap and wanted to get in on that action as well.
There are more formation! To see the rest check them out here:
Target Locked – Firing… Target Vaporized – The Wallet is down, repeat, the Wallet is DOWN!
Subscribe to our newsletter!
Get Tabletop, RPG & Pop Culture news delivered directly to your inbox.