BoLS Battle Report: Infinity: Nomads vs Pan-O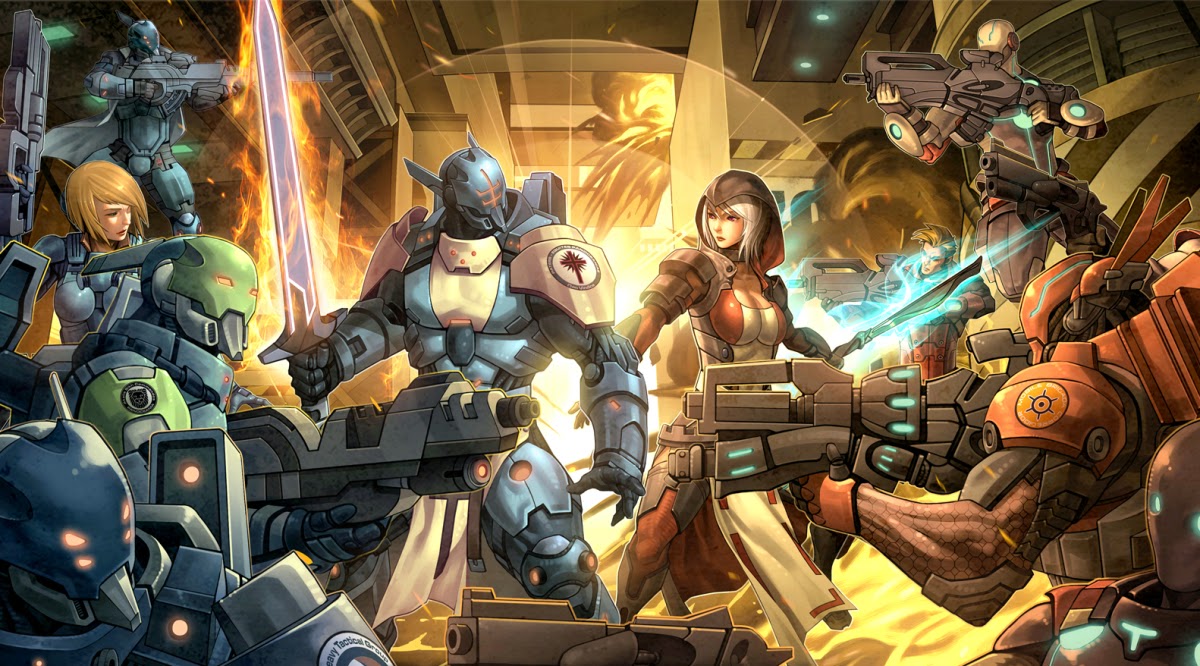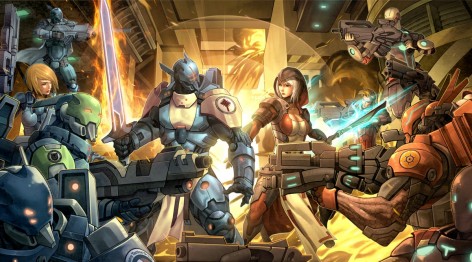 It's the Nomad vs Pan-O in a TAG vs Zond throw-down. Here comes the Battle of the Bots!
Hey BoLS Readers! AdamHarry here with confession to make: I had never used a TAG before we played this game. But waaaaay back in May, GentleBen wrote up a pair of painting tutorials for this TAG: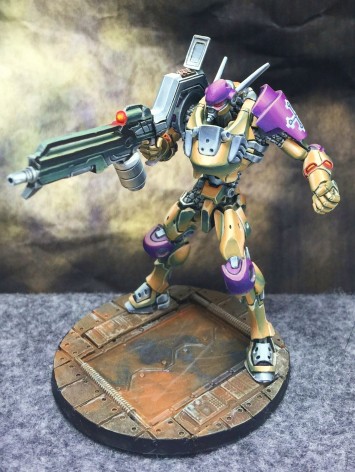 Click the Pic to Enlarge
And I knew I wanted to play a game with (or against) the Squalo. This is that game!
I had a blast playing against GentleBen – he is a sneaky shrewd WISE opponent! Going after the TAG early was a good idea. Watch the video to see how his plan played out…
One of the cool things about Infinity is that even I play and own both factions, GentleBen runs completely different sub-factions. On top of that, I was using Pan-O that had some cool optional "Ally" forces as part of the list. So just everything on the board was entirely new stuff to me even thought I own and play both Nomads and Pan-O – how cool is that!?
We were also taking a crack at the ITS missions, which are the official missions from Corvus Belli. While we were using this "Tournament" mission I think we were both playing pretty light-heartedly. I really just wanted to swat some pesky Nomads with the super awesome Squalo. "Play the scenario," they said. To them I say, "Nonsense. Robots must FIGHT!" Ben was also attempting some pretty awesome stuff, thematically, so I give him props for being very gung-ho about his attack plan.
At the end of the game we both a had a good laugh and were already planning out next game. I just can't get enough Infinity!
Infinity: Fun Skirmishes with a hefty side of awesome Sci-Fi tropes. What's not to like?!
Subscribe to our newsletter!
Get Tabletop, RPG & Pop Culture news delivered directly to your inbox.