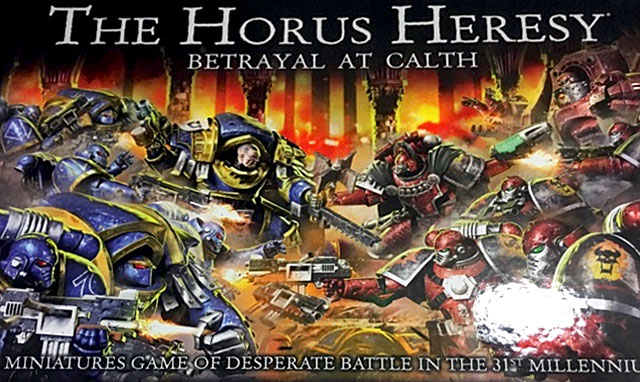 The man who started the Betrayal at Calth rumors almost a year ago talks about what GW's plans are AFTER the boxed set:
via 75hastings69 10-28-2015
The Plan for Horus Heresy
"As I said back in February 🙂 standalone HH game. Later develops into a main 30k range to replace hobbit on store shelves.
A: That's what I was told yes. Not sure on timeframe, but all so far is going exactly as I was told and posted.
…my source (who gave me the info in January) had already seen boxes with the 30k logo on printed some boxes had 30k & 40k logos on, as I reported in February. I will not go into specifics as to what these kits were, but they are obviously worked on already if the boxes are done 🙂
…The plan is for 30k to replace LotR on the store shelves, that plan and the releases AFTER HH standalone box is already WELL into the production time cycle."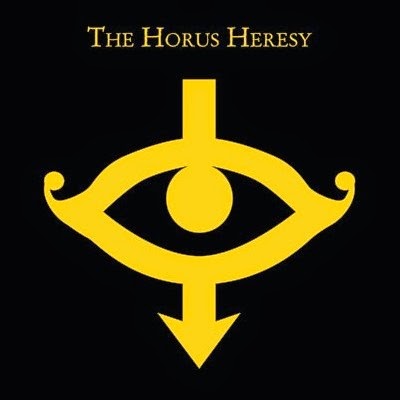 Now note we have seen The Hobbit and all things LotRs slowly fading away from the GW stores and online store.  It's clear that space is being made for the replacement.
The high quality and modular design of the sprues in Betrayal at Calth points to the launch of a separate line of products. Those minis are way too sophisticated for only a one-off board game.
While the Betrayal at Calth boardgame itself may have nothing to do with the follow-on full line, the visual design and tie-ins to the existing Forge World books already is putting some people at ease.  For those worried about the "Age of Sigmar syndrome" seeping it's way into the Grimdark – it's nice to see that even an introductory boardgame has a 48pp rulebook.
The big question is:
If GW builds it – will you come?