BREAKING – Tzeentch Sorcerer Rules REVEALED!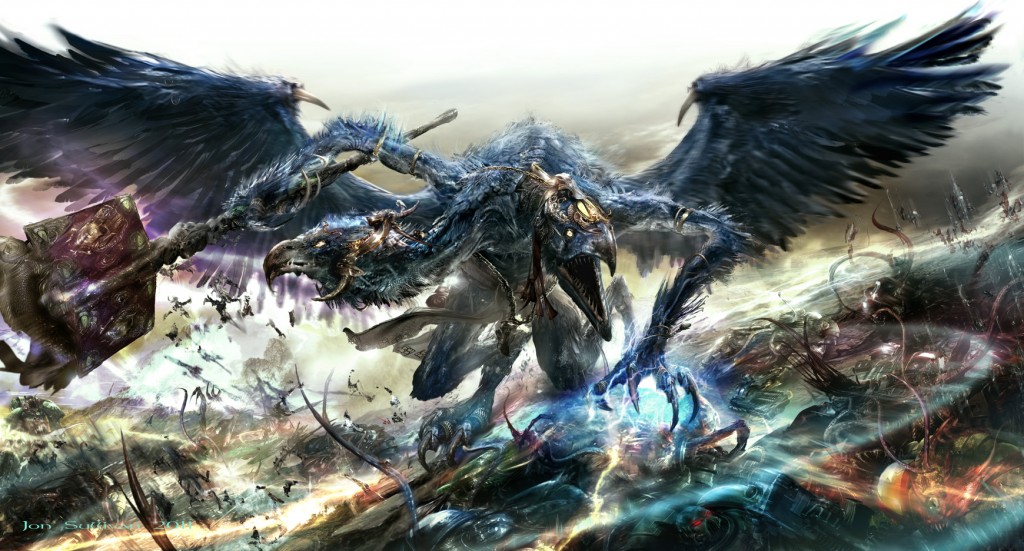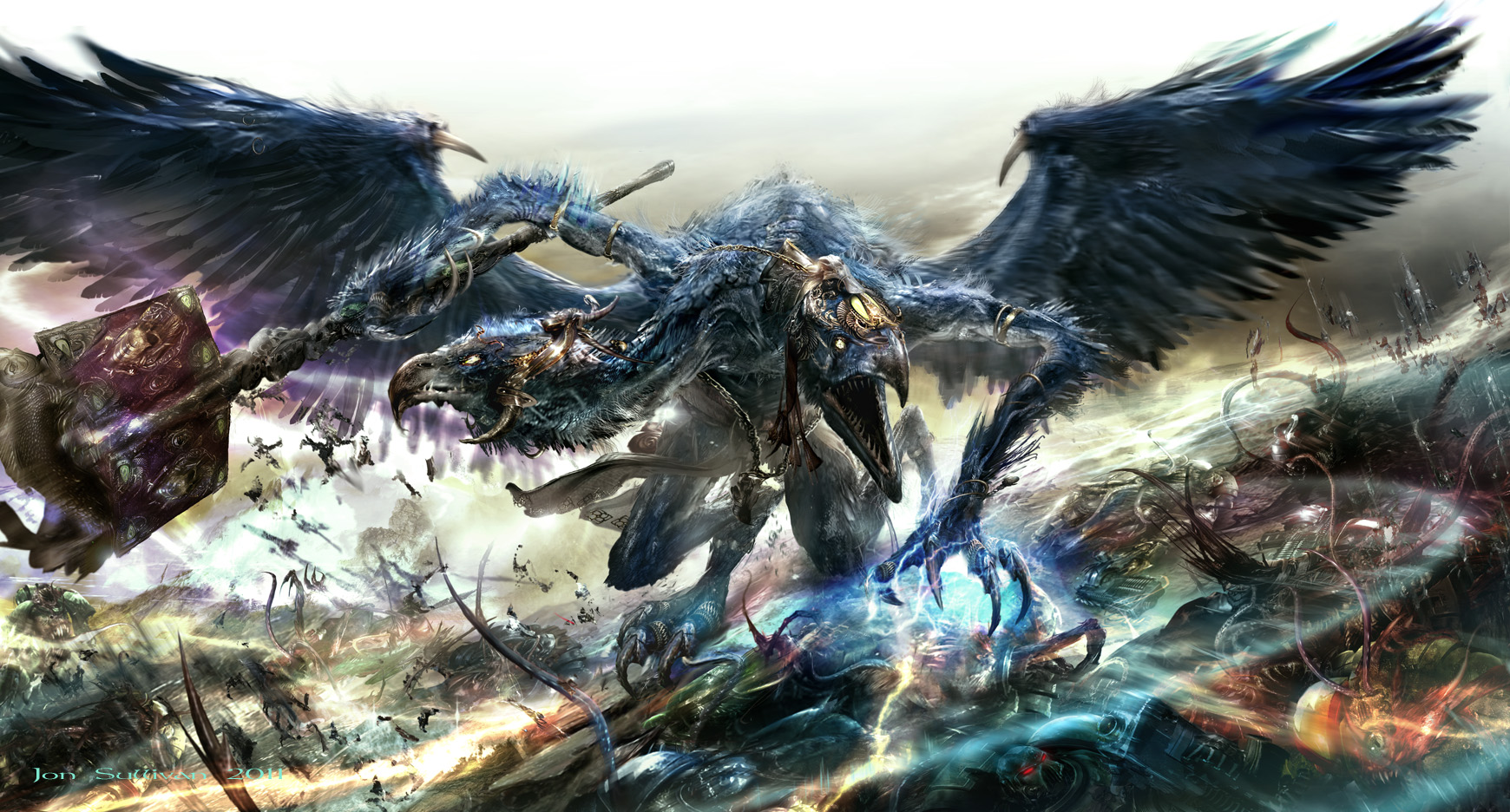 Checkout the new pictures of the Tzeentch Sorcerer that's complete with rules and more. White Dwarf #98 is breaking, don't miss the latest on CHAOS!
via warseer's aracerssx …reporting on IMGUR
seems like the last release 'til Jan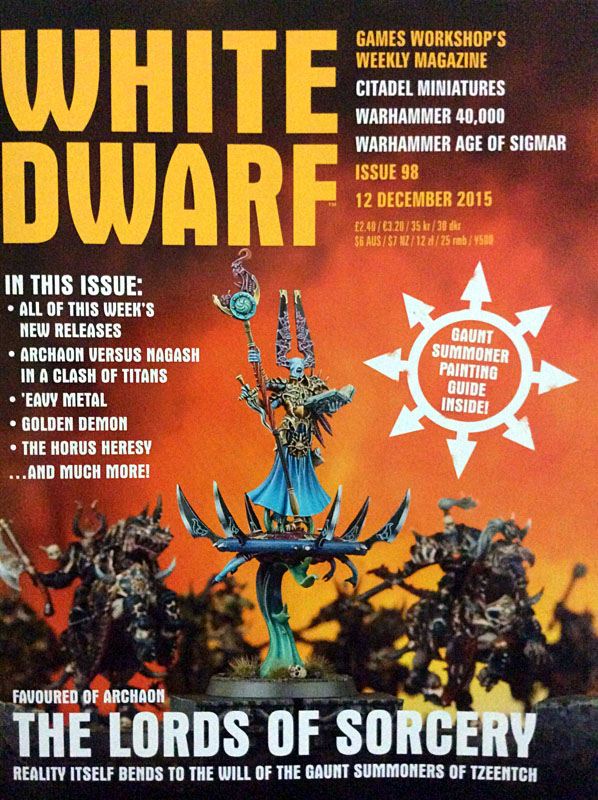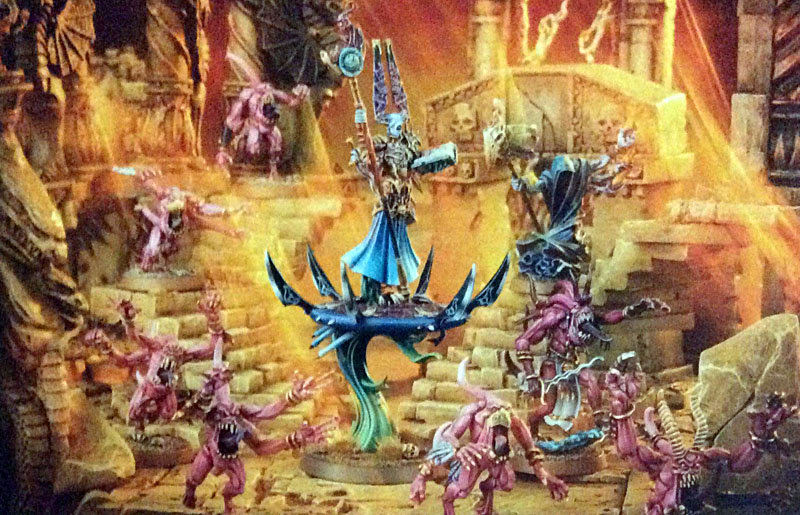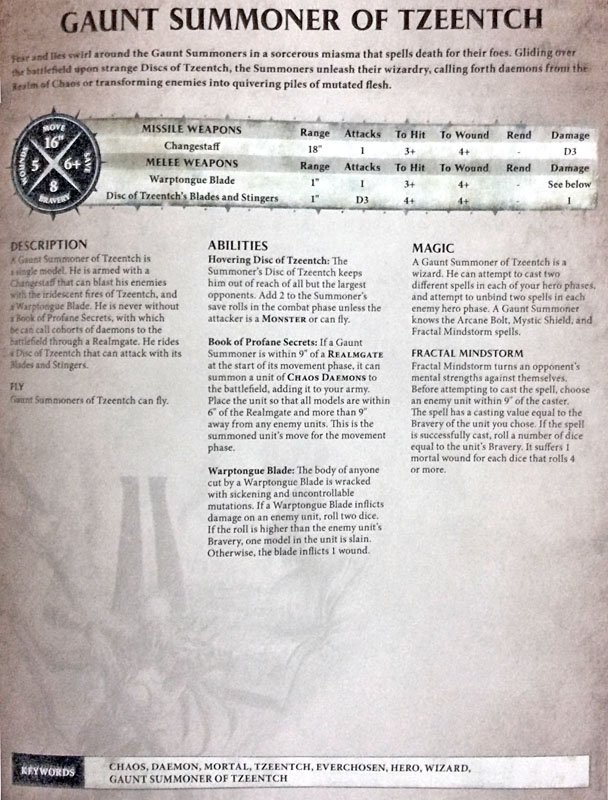 And check out those rules.  It's kind of a Tervigon of Tzeentch for Age of Sigmar – NEAT! time to buy some Realmgates Chaos Fans.
Straight out of Pan's Labyrinth, this guy seems to soar heads and shoulders above all the other Daemon caster models out there. Rules wise it looks like he lives up to his "summoner" name, and can drop hordes onto the table turn after turn. Look for him to go on advanced order this weekend!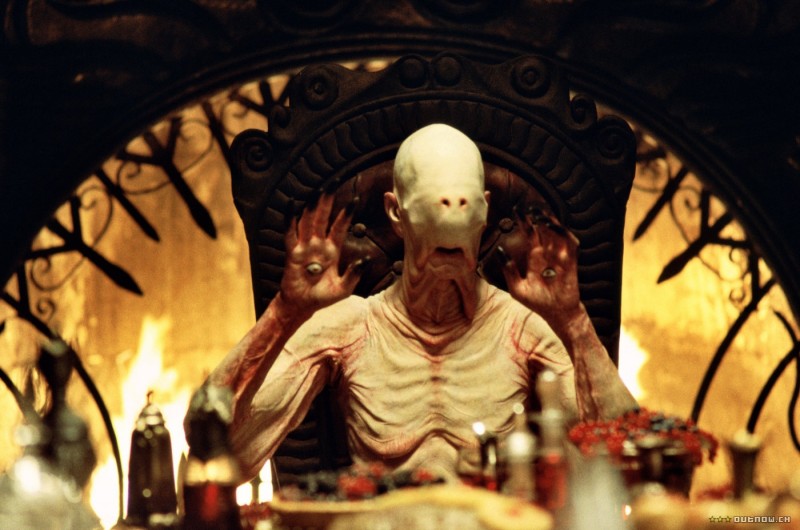 ~What 40K conversions possibilities do you envision with the kit?
Subscribe to our newsletter!
Get Tabletop, RPG & Pop Culture news delivered directly to your inbox.