GW: Warhammer Video Game Rundown 2015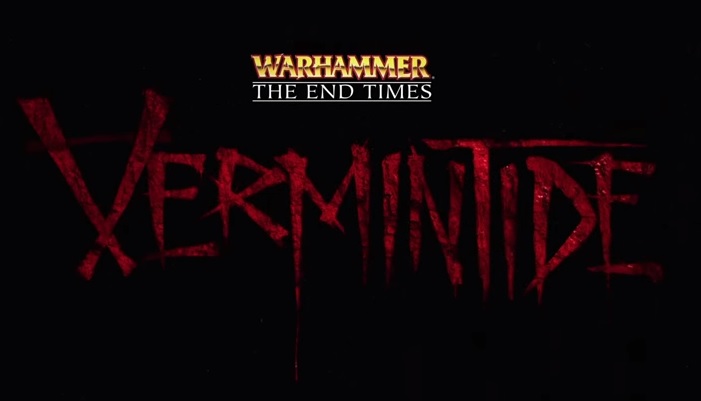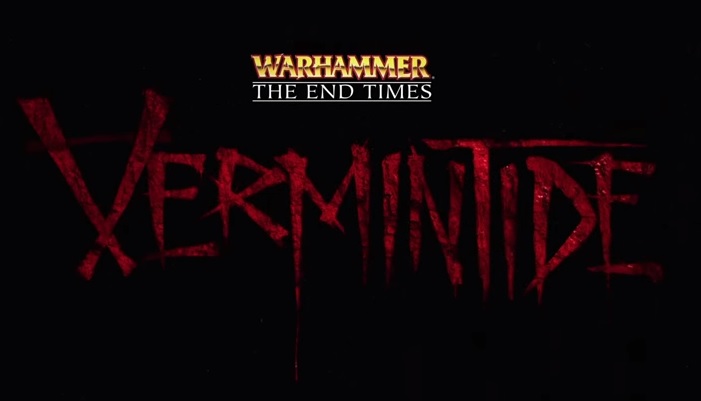 Games Workshop had a pretty busy year with all the Video games that came out. Come check out their rundown of 2015!
Games Workshop's Video Game licenses were abundant this year – and 2016 doesn't look like that trend will slow down. Dan Harden over at Games Workshop put together their list of the top three games for 2015:
via Games Workshop
2015 has been a big year for computer games set in the worlds of Warhammer. From the kill-stab violence of Vermintide to the roar of battlecannons in Freeblade, it's been an action-packed, gore-soaked, suspiciously rat-infested kind of year. Here we take a look at some of the many titles that have come out over the last 12 months, beginning with…

Warhammer: The End Times – Vermintide
If you're after immersive, co-operative kill-death action, then Warhammer The End Times: Vermintide is the game for you. Playing as one of five characters, you must save the city of Ubersreik from a huge Skaven invasion (not to mention keep yourself alive in the process). It's a hilarious game with plenty of replayability and loads of in-game weapon options, not to mention hundreds, if not thousands, of Skaven to kill. They genuinely do appear from every crack and crevice when you least expect it!

Warhammer 40,000: Freeblade
In Warhammer 40,000: Freeblade you play the role of a Noble pilot whose Knight Household is brutally massacred in battle. Saved from destruction by the Dark Angels, you must now work alongside them to bring death and destruction to the Emperor's foes. Rest assured, there is plenty of both in this game, which includes more than 40 missions and a whole arsenal of in-game upgrades. The great news is it's free to download, so what are you waiting for?

Blood Bowl II

Subscribe to our newsletter!

Get Tabletop, RPG & Pop Culture news delivered directly to your inbox.
Blood Bowl II is a violent game of fantasy football set in the Warhammer world. A turn-based strategy game, it has all the hallmarks of the classic board game, including brutal gameplay, subtle (and not so subtle) tactics and a healthy amount of dark humour from Jim and Bob, the in-game commentators. You can find out more about Blood Bowl II by following this link.

But that's not all!

These may be our top three games of the year, but there have been plenty more over the last few months (and many more to come in 2016). Click on the links below to find out more about our other games of 2015.

Legacy of Dorn: Herald of Oblivion
Mordheim: City of the Damned
Warhammer: Arcane Magic
Warhammer 40,000: Deathwatch
Warhammer 40,000: Regicide
Blood Bowl: Kerrunch
Warhammer: Snotling Fling
I think it's a pretty solid list (no matter how you feel about 'phone/tablet' games). I might of swapped out Mordheim for Blood Bowl – but that's probably just a personal preference thing. Warhammer: Arcane Magic, Warhammer 40,000: Deathwatch and Warhammer 40,000: Regicide were all surprisingly fun. This trend of licencing out Games Workshop's IP to 3rd party developers seems to be working for everyone involved. While I wouldn't say they've had any huge, smash-hits (except perhaps Vermintide, which is pretty darn awesome, imo) they haven't had any huge stinkers either.
Incoming Blood Bowl II Rant
Blood Bowl II was probably the poorest received of the bunch. But I think that's a marketing issue with Blood Bowl. It's less "Madden Football" and more X-Com. But the screenshots and "footage" on Steam are a bit misleading. Those two games appeal to very different gamers. I can't help but wonder how many players unfamiliar with the franchise purchased the game expecting a fast-paced American Football game and felt a little cheated. Then again, it's also on them for not reading the description of the game…
Aside from that I also think that the game had a pretty rocky launch. You can read the Steam comments for stories similar to this one: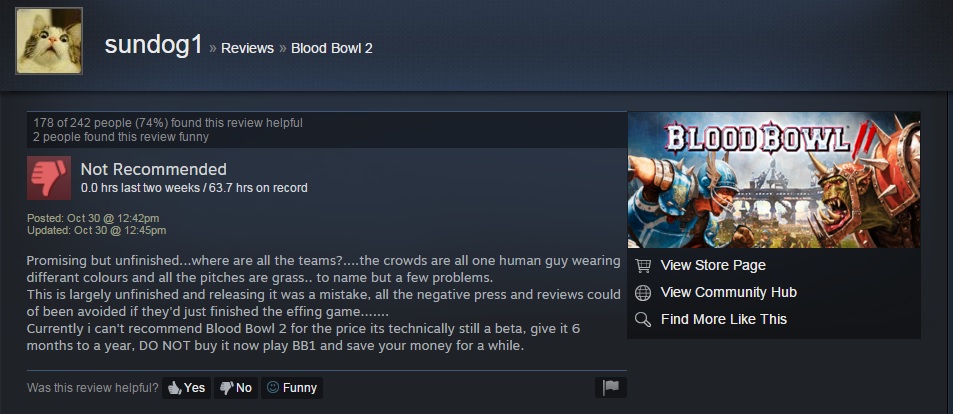 Now, I want to point out that the Developer DID take the time to respond to the negative comments: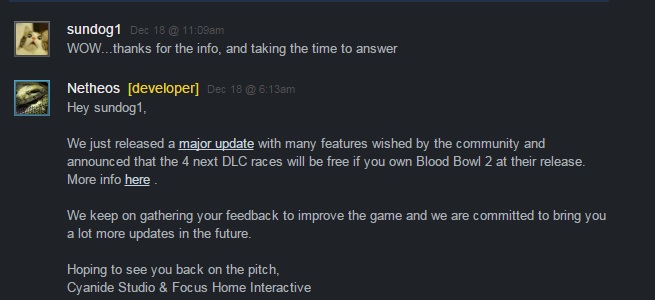 And they HAVE released a huge patch to fix a lot of those bugs. If you purchased this game and were disappointed, go get the latest patch and give it a go! You may like the changes.
What was your favorite Games Workshop Video Game from 2015? What about the "worst" video game? Let us know in the comments below!