ModCubes Shop Open and Taking Orders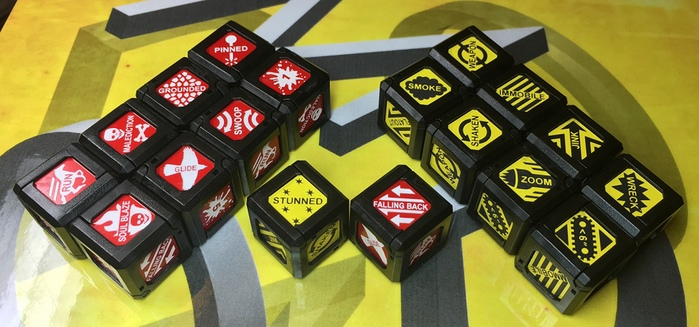 After a successful Kickstarter earlier this year, ModCubes are now ready for general release.
I covered the ModCubes Kickstarter by 3rd Dimension Gear in early May of this year. This interesting take on modular gaming tokens uses six-sided cubes with interchangeable tokens representing various common effects in popular miniature games. The Kickstarter raised $46, 761 and now that the final shipments have been sent to backers, 3rd Dimension Gear is prepared to offer ModCubes for general sale on their website.
A pack of 8 cubes will cost you $14.99 and come in black, light blue, dark blue, yellow, red, orange, purple, light green, dark green, grey, burgundy, and military green. The token sets themselves also cost $14.99. Some of the specific games supported include X-Wing, Armada, Imperial Assault, 40k, Malifaux, Warmachine/Hordes, and Infinity. There are a number of more generic token sets available as well, including a set for hidden objectives in your sci-fi game of choice. Buy any four products and get free shipping anywhere in the US.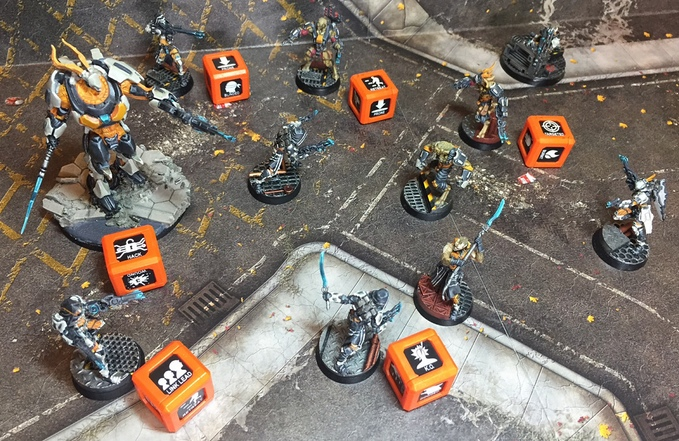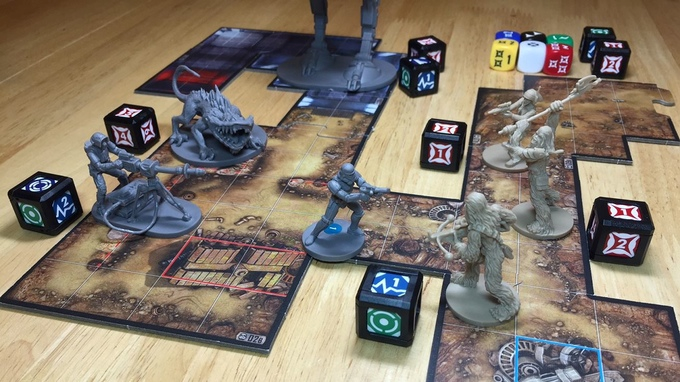 Anyone interested in buying some ModCubes?