Tzeentch Sorcerer on Disc CONFIRMED!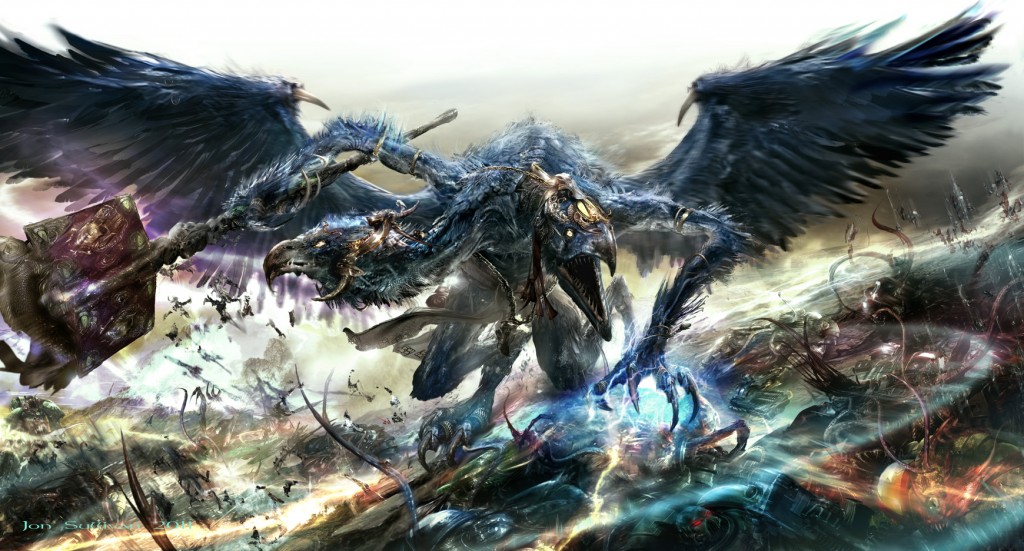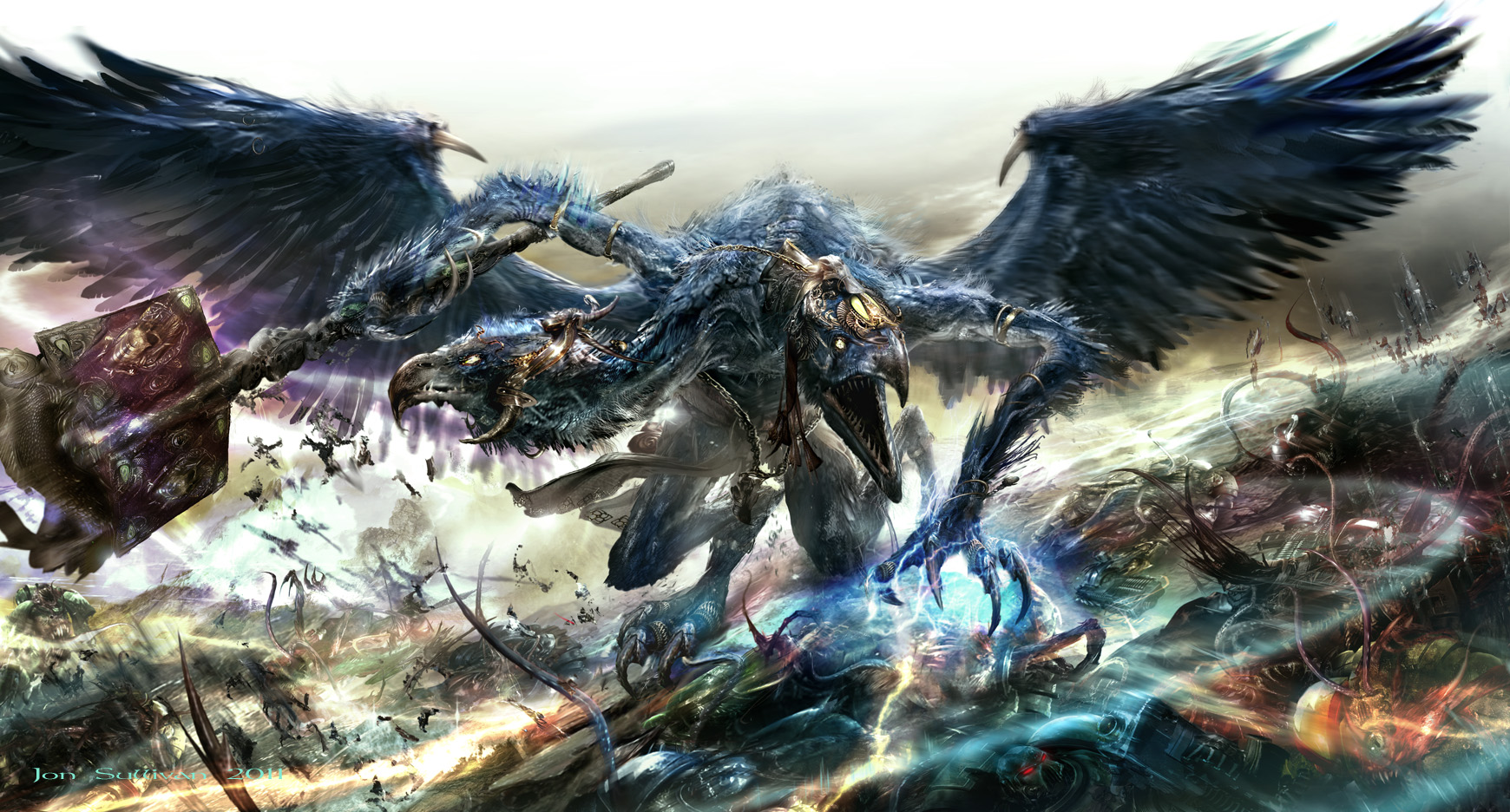 Looks like Tzeentch is getting a new flying buddy – Come check out the latest!
As we reported on earlier this week, we had suspected a new Tzeentch Sorceror on a Disc – well now we have a much better pic!
via warseer, user Drakkar du Chaos 12-5-2015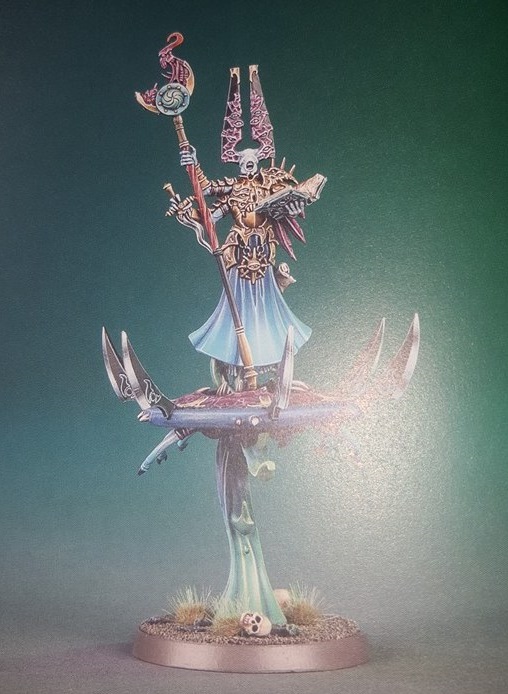 The Lord of Change strikes again!