Vesper-on's Home Raiders Now Available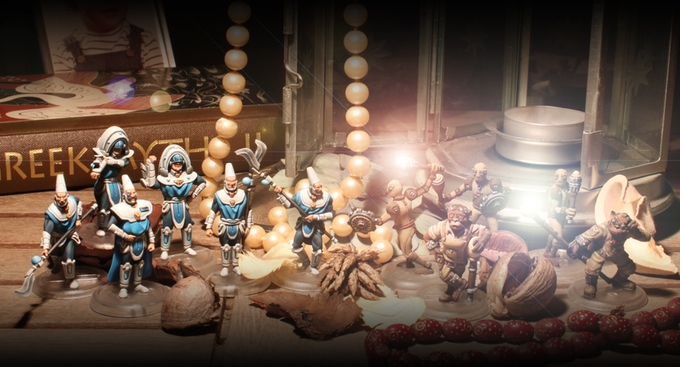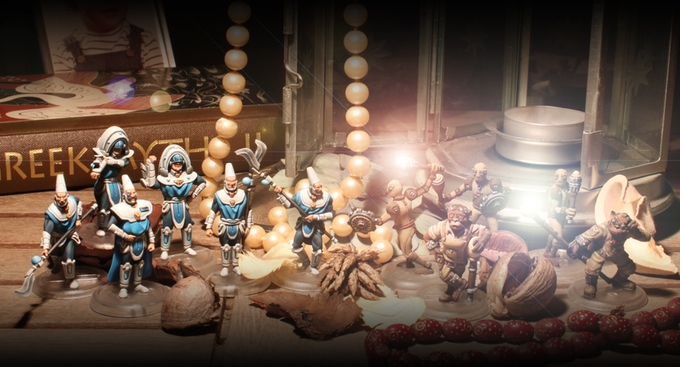 Vesper-on's "1:1 scale" miniatures game is ready for general release.
Earlier this year, Vesper-on of Carnevale fame held a successful Kickstarter for their new game, Home Raiders. Promoted as the "1:1 Scale Miniatures Game," Home Raiders involves various tiny beings from other dimensions coming to our world and fighting hidden skirmishes in our living rooms, kitchen counters, and bookshelves. Now that the last of the Kickstarter pledges have been shipped, the starter box is available for purchase on Vesper-on's online store.
Home Raiders' big selling points are that it is a very fast and simple game designed for all ages. The miniatures have a whimsical look and feel to them and the setting encourages improvised gaming sessions on dining room tables full of cups, books, houseplants, and whatever else you have on-hand to use as terrain. Vesper-on is really aiming this game towards the children and non-gaming friends and family of established tabletop players looking for that perfect entry point to ease them into the hobby.
The starter box is 70€ (around $76) and comes with 14 miniatures divided between the Gremlin and New Lilliput factions, stat cards, the rulebook, 9 of the custom ACE dice the game uses, tokens, and even foam to store the models in. Vesper-on also offers free worldwide shipping on any orders of 60€ or more on their website.
It's a pretty unique premise for a miniatures game and really stands out amongst all the typical sci-fi and fantasy games competing for our attention these days. Any gamers with young children expressing interest in the hobby may want to check it out due to its simple mechanics and more family friendly tone.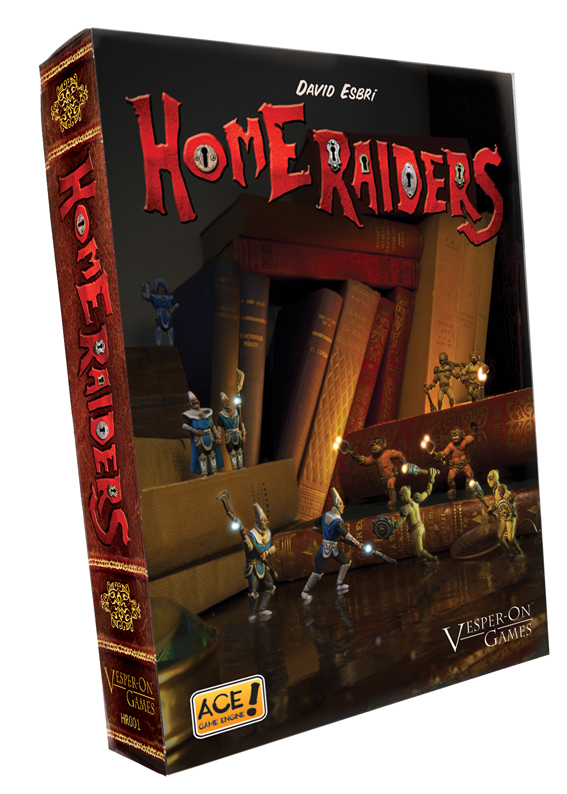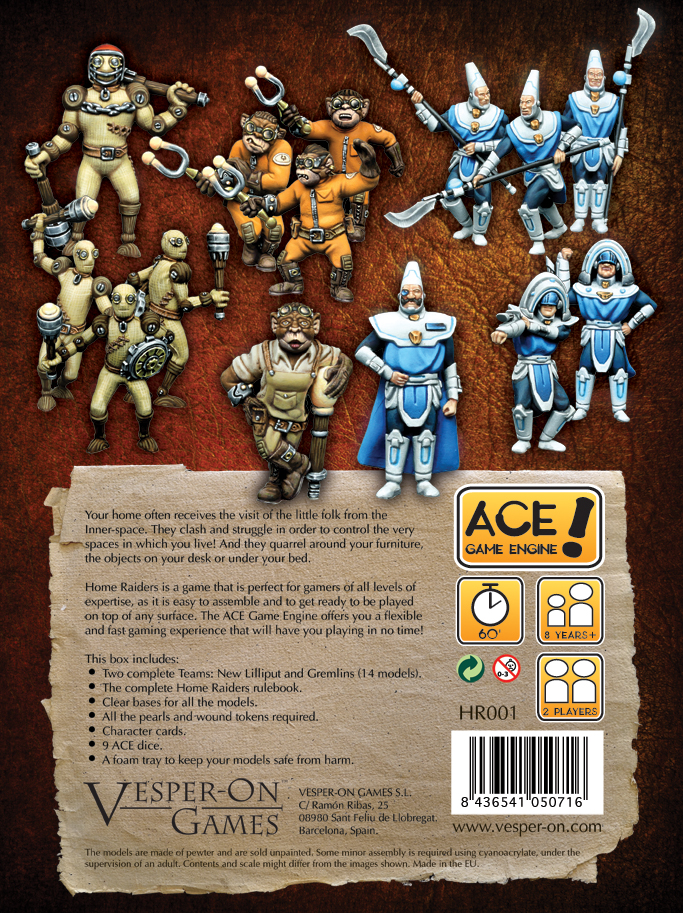 Did anyone here pledge to the Kickstarter or are otherwise thinking about trying Home Raiders?