Warmachine: New Character Warjacks Unboxed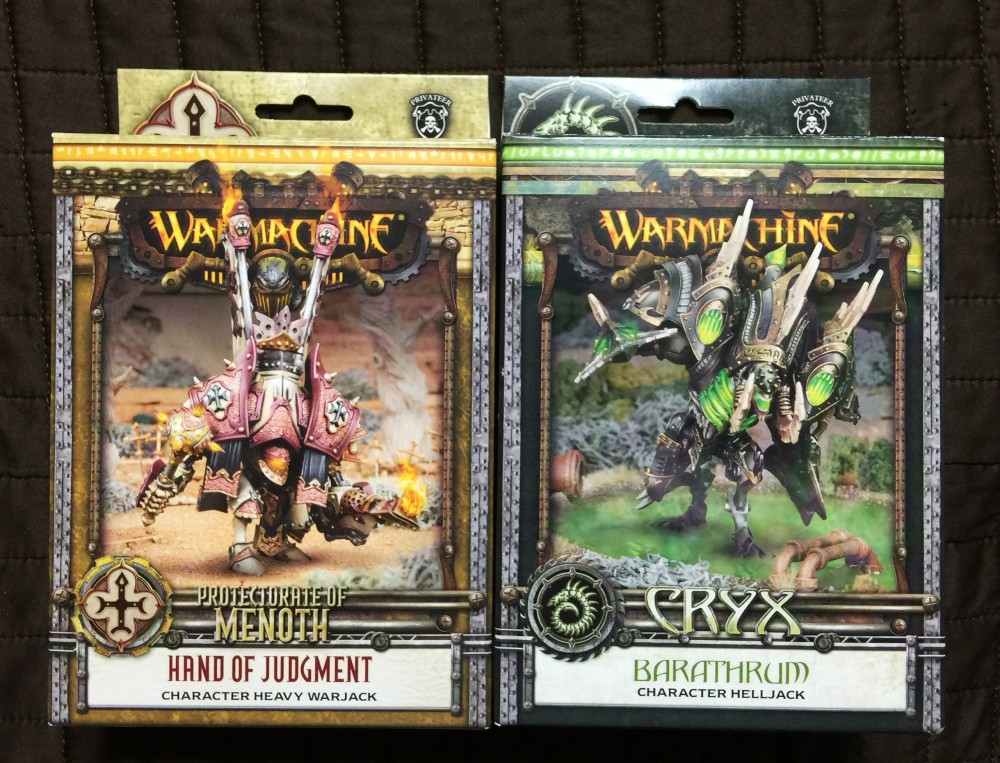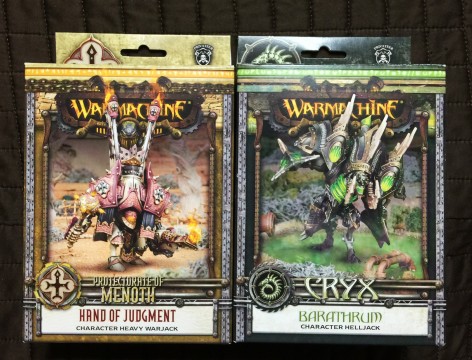 Cryx and the Protectorate finally get their new character Warjacks this December. Let's look at all the little pieces.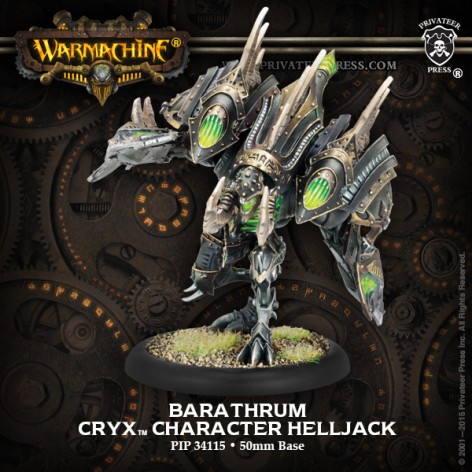 Barry, Barry, Barry… not the most well received character warjack. But I love the model.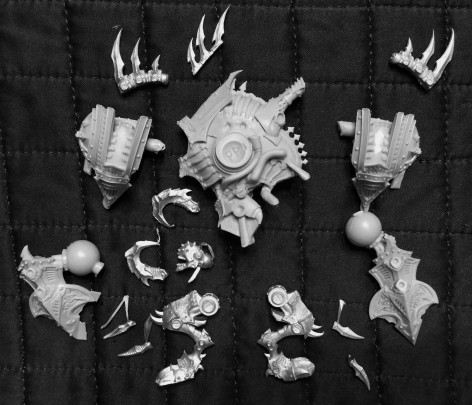 Surely you didn't expect any fewer pieces?
A couple of the spines on the torso snapped off. Fortunately they were still in the box.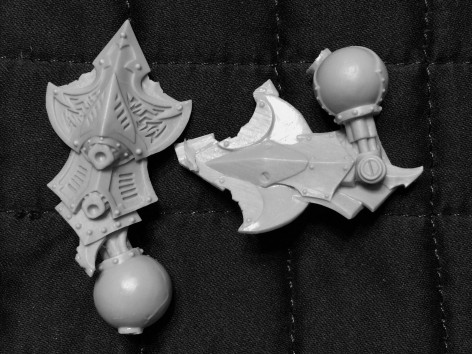 These shovel arms must help him Dig In. William H. Macy approved.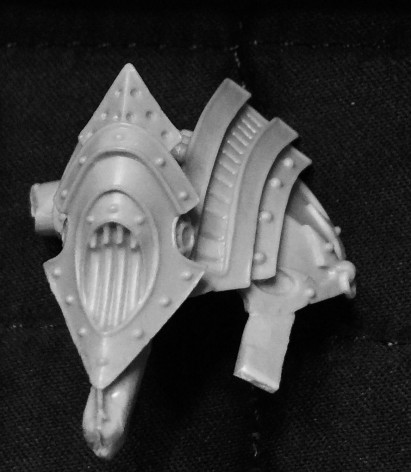 Here's one of those cool shoulder… turbines? This might be the most intriguing bit on the kit. This could even make for cool conversions in other systems.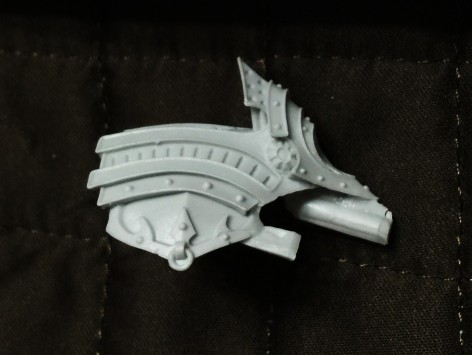 Subscribe to our newsletter!
Get Tabletop, RPG & Pop Culture news delivered directly to your inbox.
Side view.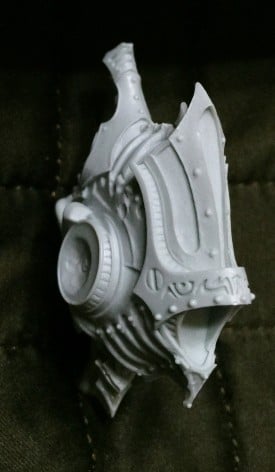 Here's that torso. It looks so slender without the shoulders.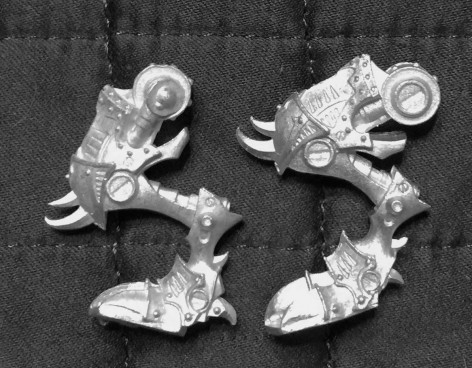 The legs are metal. Maybe metal legs offer better support.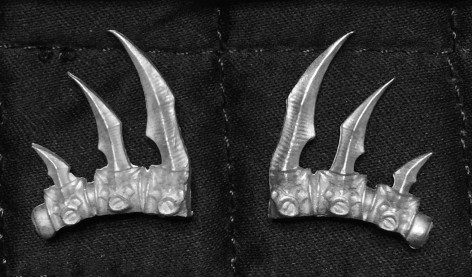 These spiky spines go on the shoulder.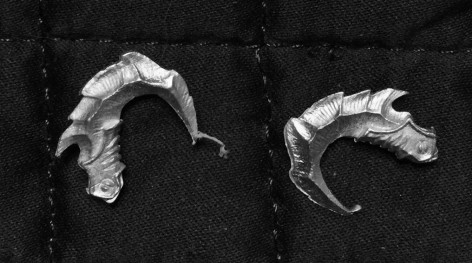 A character Seether needs tusks obviously.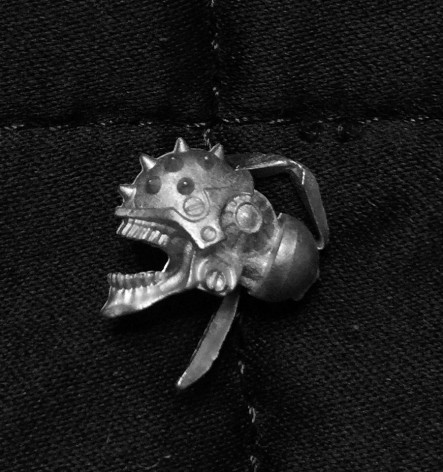 And a wailing tormented face for those tusks.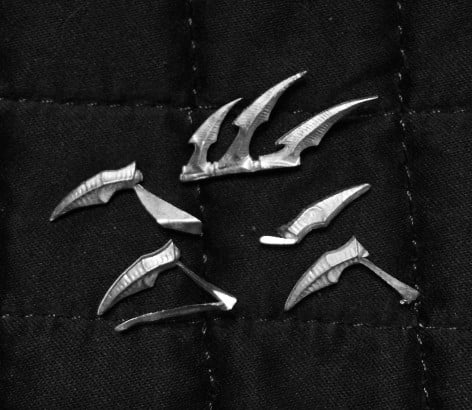 And of course it wouldn't be a Cryx kit without lots more spikes. Kids love spikes!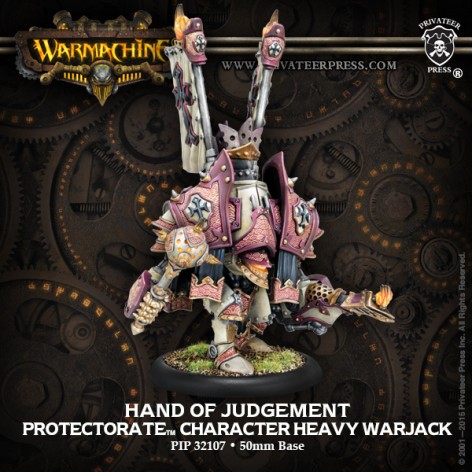 Now for the Protectorate's turn.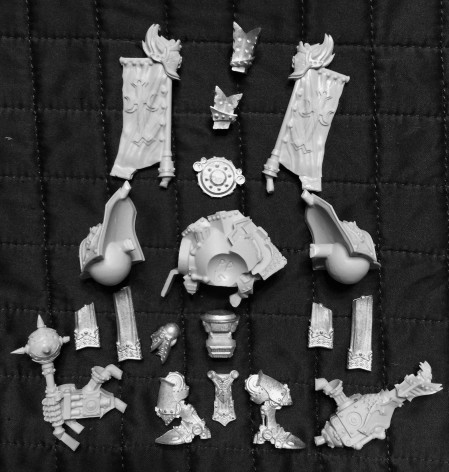 Even more pieces here than our last kit.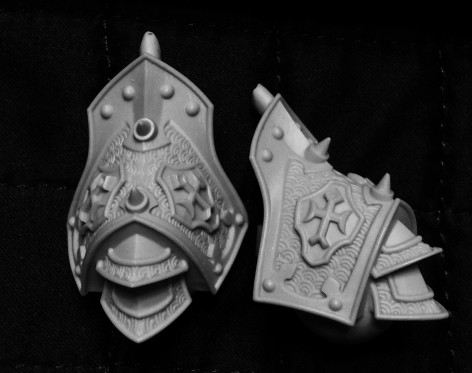 I am definitely ok with all the crazy detail. Just drybrush it with your preferred gold, give it a wash, and it'll look good.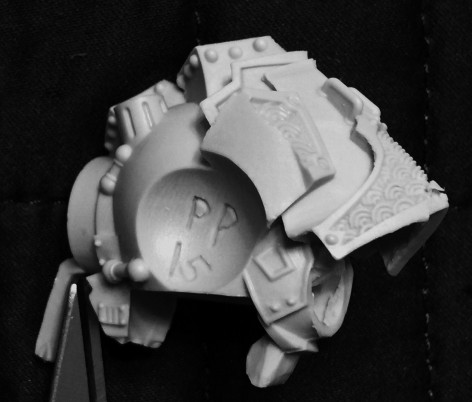 The detail is just as nice on the torso, even if I couldn't snag as good of a picture. Unfortunately there's a little miscast on that front corner… right on some rivets. I know I can fix it but would prefer not to have to.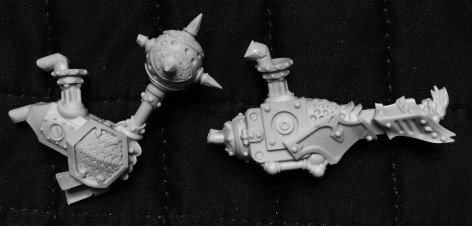 These weapons look really cool. Too bad about the little break on the morningstar spike.
That will be a little tougher to fix.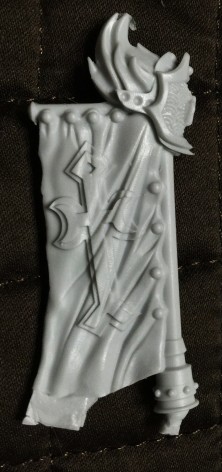 The banner is very cool. I'd rather the detail be exaggerated too much than not enough.
Makes it much easier to paint.
This change-up in the smokestacks is a cool way to differentiate the Guardian warjack chassis from the standard Crusader.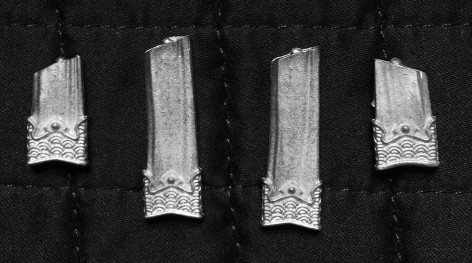 Then it's tabards, tabards, tabards.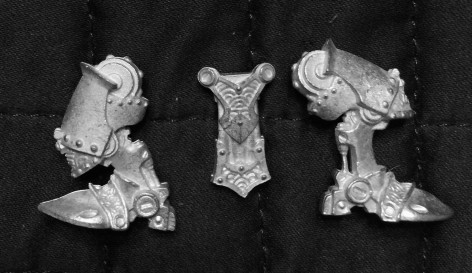 Metal legs again.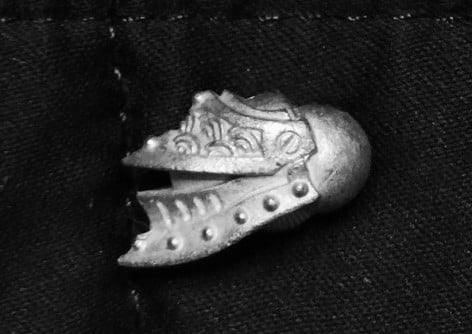 And last of all the head.
Overall I love both of these kits. The additional design work that has gone into them really shines, and since they're both factions I play, I'm looking forward to painting up the pair of them. The breaks and miscast are bummers, but it became obvious a long time ago these are things you just have to deal with sometimes.
~ Hope you enjoyed the pics. Have any of you Cryx players warmed up to Barathrum?