BoLS Unboxing: BSeiged: Sons of the Abyss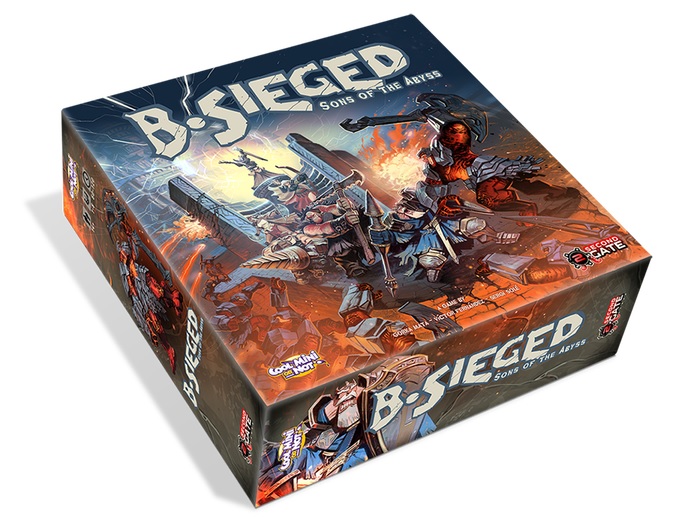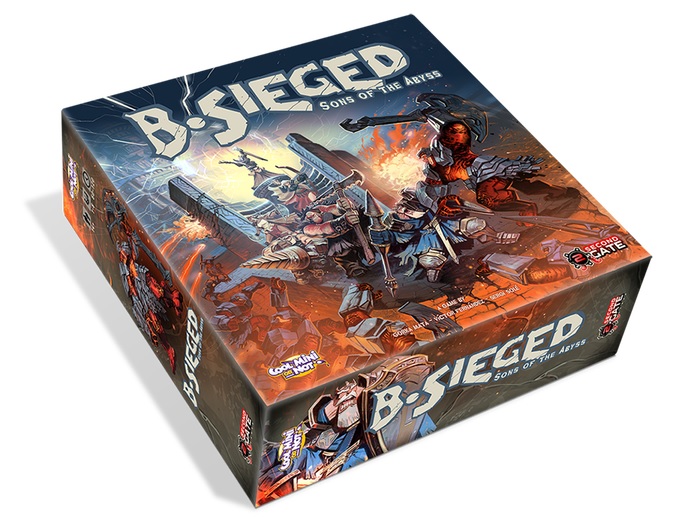 Check out the Co-Op Castle Defense game from CoolMiniOrNot & Second Gate Games – B-Seiged: Sons of the Abyss!
Hello again BoLS Readers, AdamHarry back with another quick unboxing! I hope you are all ready to defend against a siege – this time we take a look at a new Boardgame from CoolMiniOrNot & Second Gate Games – it's B-Sieged: Sons of the Abyss. This game is a successful Kickstarter Campaign come to life. It started shipping last year to all backers and should be available to order now. On to the unboxing:
It's a high quality game, component wise, just as we've come to expect from CMON's Kickstarter Campaigns. The miniatures are highly detailed and made from a hard plastic – so they will take paint very nicely! Of course you don't have to paint them up as everything is self contained and ready to play right out of the box. And interestingly enough, the game is designed for 1-6 players. That's right folks, you don't even NEED a friend to enjoy this board game.
via Kickstarter
B-Sieged: Sons of the Abyss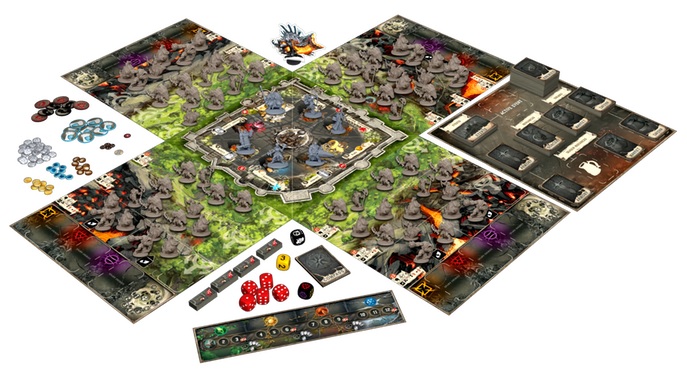 B-Sieged: Sons of the Abyss is a fully cooperative castle defense board game that combines exciting combat action with classic resource management. In this thrilling defensive battle, 1 to 6 players control the mighty Heroes of Modhelm, who must fight back the encroaching Abyssal hordes, and endure until salvation arrives!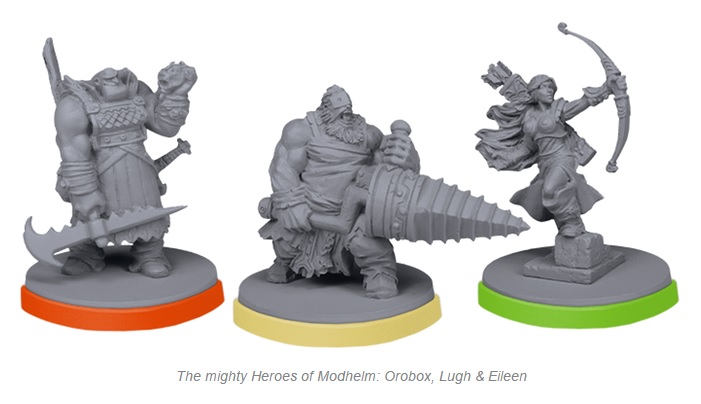 B-Sieged comes with 70 highly detailed, pre-assembled miniatures including 6 Heroes and the unstoppable hordes of the Abyss. Each player takes control of a number of Heroes while the encroaching Abyssal forces are controlled by the game itself.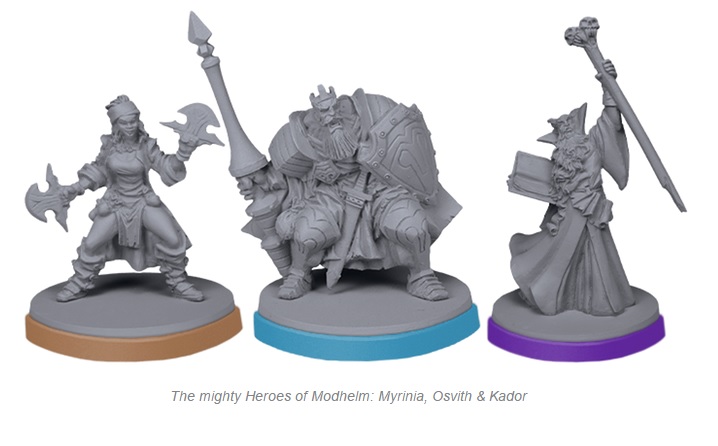 Visit the B-Sieged's Facebook page for more pictures, insight, and news on the game!

Subscribe to our newsletter!

Get Tabletop, RPG & Pop Culture news delivered directly to your inbox.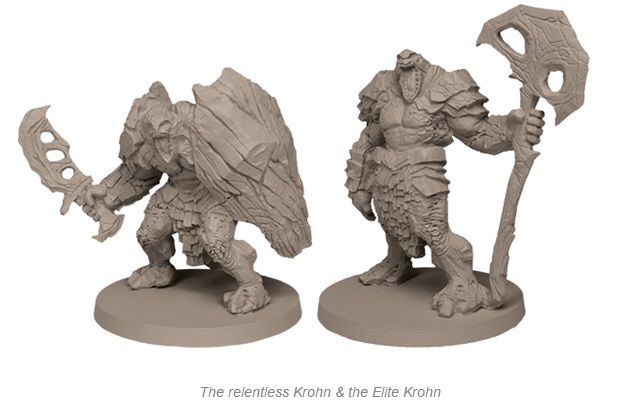 In B-Sieged, players must cooperate to defend the Citadel of Modhelm. Dark forces have surrounded the city and the entire realm will drown in flames if the Abyssal Hordes aren't stopped!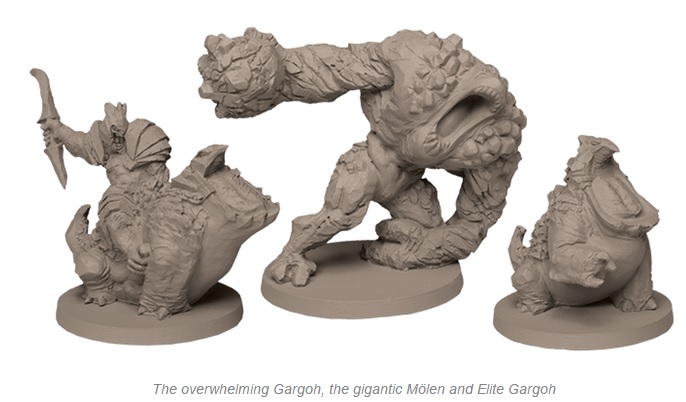 The Council has tasked the Messenger with escaping the siege to retrieve an ancient magic artifact that will break the enemy forces. The Citadel must endure the onslaught until the Messenger returns, and it's the Heroes' task to keep the Messenger safe and defend the Citadel.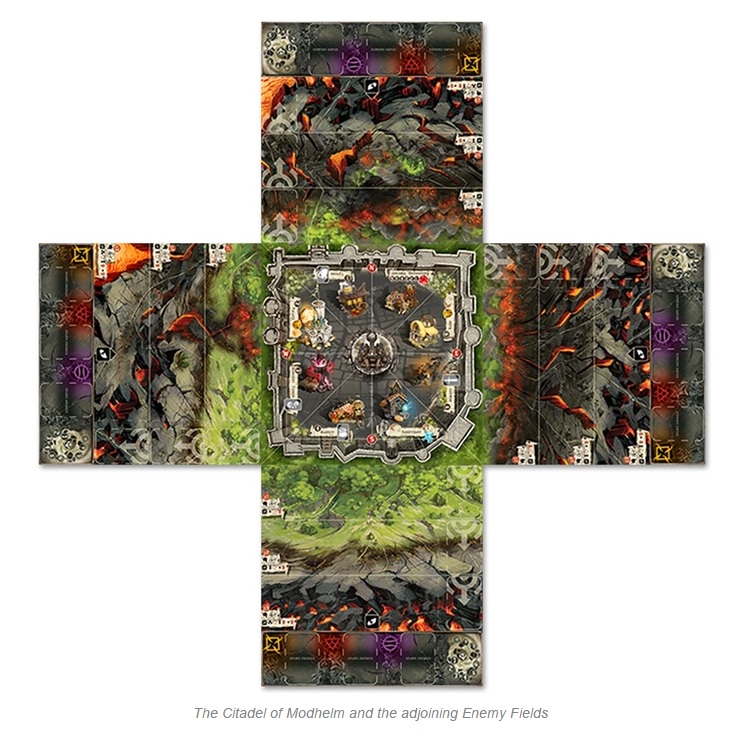 If you'd like to see the game in action CoolMiniOrNot has a video showcasing (some) game play:
And don't think this is all, keep an eye out for more from CMON and Second Gate Games. I'm sure we'll be seeing the Expansion pack B-Sieged: Darkness & Fury as well as additional Hero packs coming soon!
Have fun storming the Castle!