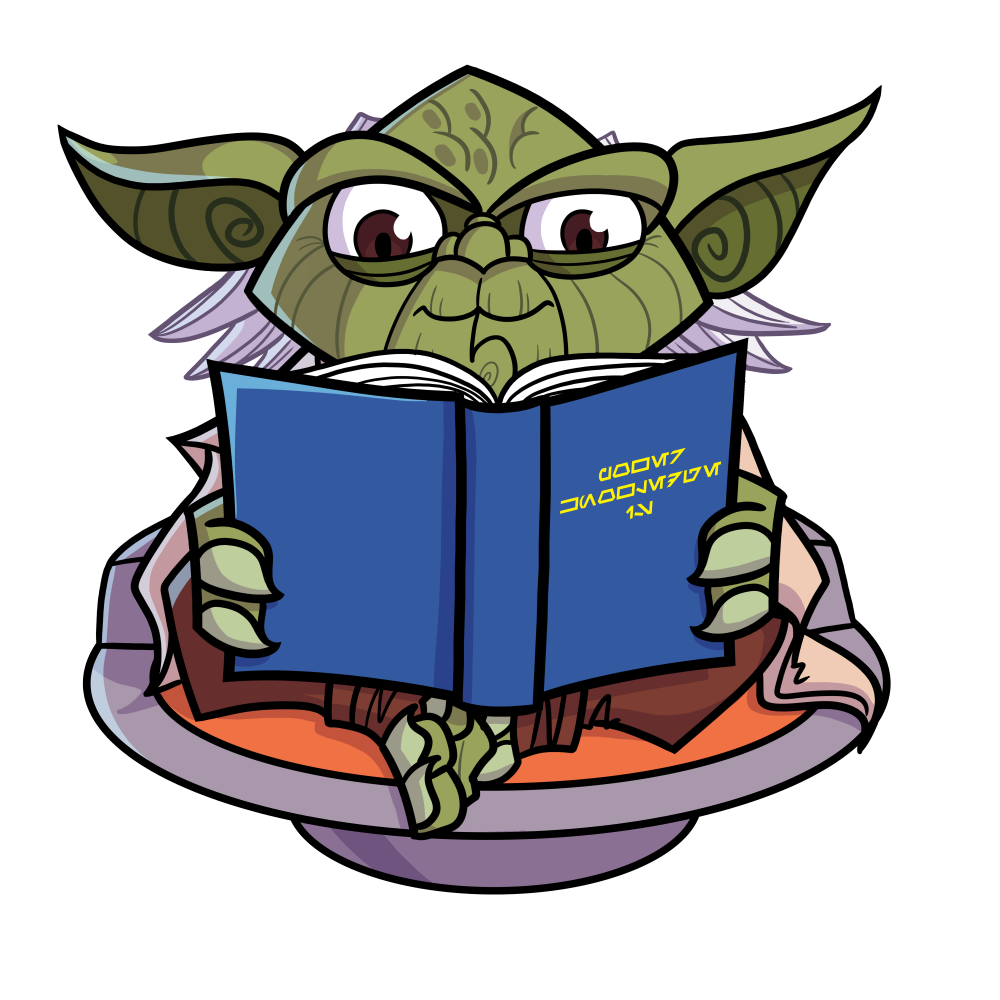 Well – Does it? Pull up a chair outside of your favorite overpriced cafe, and read on!
When you travel to your local bookstore, tucked away in the darkest, least social section of the science-fiction/fantasy, you'll be sure to find a selection of titles categorized as 'media tie-in'. These books are written by a stable of authors, with settings and story lines based on comic books, movies, television shows, and most importantly, games. From TSR to Wizards of the Coast, Games Workshop and even most recently Privateer Press, gaming companies have printed innumerable pages of narrative based on their characters and settings. But the question remains, How often does the story sell you on a game or faction?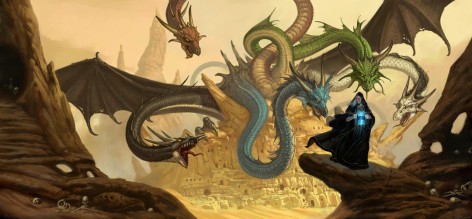 Its So Fluffy
Since the early 80's, when TSR games were cutting their teeth in the gaming world, they began to produce novels set in the Greyhawk world of Oerth, developed by Gary Gygax. After many titles were published and moderate success and readership was gained, they continued to expand their settings as well and their new releases, as Tracy Hickman and Margaret Weis wrote the Dragonlance Chronicles, which contained almost a dozen volumes. IN addition, TSR had many other books written for Forgotten Realms, Mystara, Birthright, Dark Sun, Spelljammer, Planscape, and Ravenloft settings. One of the longest lasting and most popular of these novels are the continuing adventures of Drizzt Do'Urden, a drow ranger from the world of Forgotten Realms, that has continued on for nearly 25 years, and has even become a New York Times bestselling series.
FASA Corporation also took to writing several novels to promote their gaming product. Both of their RPG titles of Shadowrun and Earthdawn have several titles to their name. Their tabletop wargame of Battletech had multiple series spanning a few various timelines in their history that were available as well. White Wolf Games published many books set within the World of Darkness setting. Even Magic the Gathering has more than two dozen novels that explore the worlds created by the collectible card game. The computer games of Blizzard Entertainment's Starcraft, Warcraft, and Diablo all have novels written about their characters and history. There is a literal library of books in print for the sole purpose of promoting games, their settings and overall gaming culture.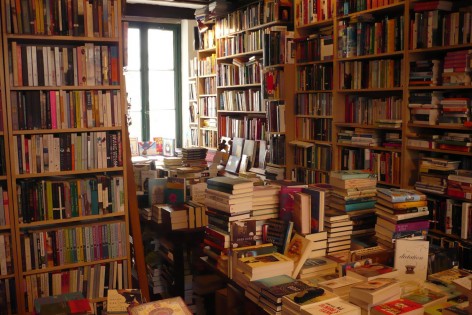 There I go…turn the page…
The question that remains is this: Why so many books? The answer is simple. The gaming publishers keep your attention on the setting and the brand of game that you play. Its another way to maintain your business by letting you buy into the franchise. By engaging the readers with interesting story lines and history, the players become more involved and entrenched with the game and will be more willing to purchase additional products in the future, whether or not they be specific to the game. These trends of the 80's and 90's continue today, with Wizards of the Coast still releasing new and reprinted books that are set in the worlds of Dungeons and Dragons, Black Library has come to dominate the media tie-in market, becoming one of the largest publishers in sci-fi/fantasy. Even Fantasy Flight Games has begun publishing books for their Arkham Horror board game. There is even a Settlers of Catan novel!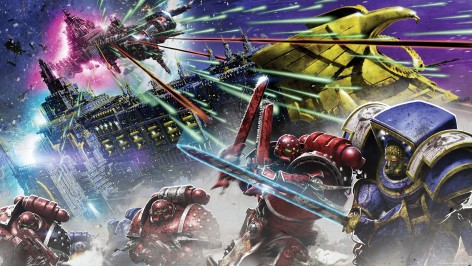 Perhaps its not the companies' sinister marketing gimmicks that are to blame for the variety of novels they produce. Maybe its our rabid consumerism in gaming that feeds their machines of capitalistic avarice. Whatever the case may be, they'll keep writing them, as long as we keep reading them. With more and more authors going to write media tie-in novels, the genre will continue to expand. Black Library has been awarded the David Gemmel award for best fantasy novel and in addition, their Horus Heresy titles are topping the New York Times bestseller list for science fiction with at least three separate titles. These types of publications constitute at least 15% of all sci-fi/fantasy sales and that number is growing every year.
Without an interesting setting or an engaging history to build upon, the games we play become stale, repetitive, Monopoly even. So does the story make the game? Or does the game write the story? Maybe both. By playing the games set in these various worlds, you yourself dictate part of the history, and the outcomes of their destinies. So you have to ask yourself, "What story will you write?"
Does fluff really make or break games?
Geoff Barton spends most of his time locked away reading the works of H.P. Lovecraft by the light that comes through under the cellar door. For additional feedback and complaints, email him!