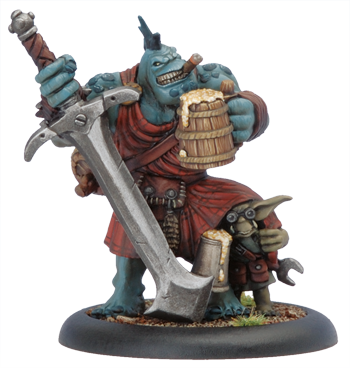 Check out these craft beer pairings for players of each Hordes faction!
Chalkboard here from Chalkboard War, with another look at some beers that go well with your Warmachine and Hordes games. In my prior article, I gave the beer pairings for Warmachine factions. This time I turned my attention to Hordes, as managing fury can lead to need to relax with a beer after a match as much as overseeing focus allocation. To get some variety of opinion, I again turned to my good friend and beer blogger, The Brewzok, for his help inestimable advice about what pairings fit with each faction.
Legion of Everblight
Children of Everblight are infused with the power and blood of that great dragon, so there was no choice other than New Holland Brewery's Dragon's Milk Stout. Aged on bourbon barrels, this beauty of a beer has a great aroma mix of chocolate, coffee, and vanilla notes. There's also a special reserve with chili pepper called Smaug's Breath, which is perfect when you're setting your new Blightbringer with it's Blighted Breath on the table. With a strong taste and high alcohol volume, this beer hits you like a Lylyth2 feat turn.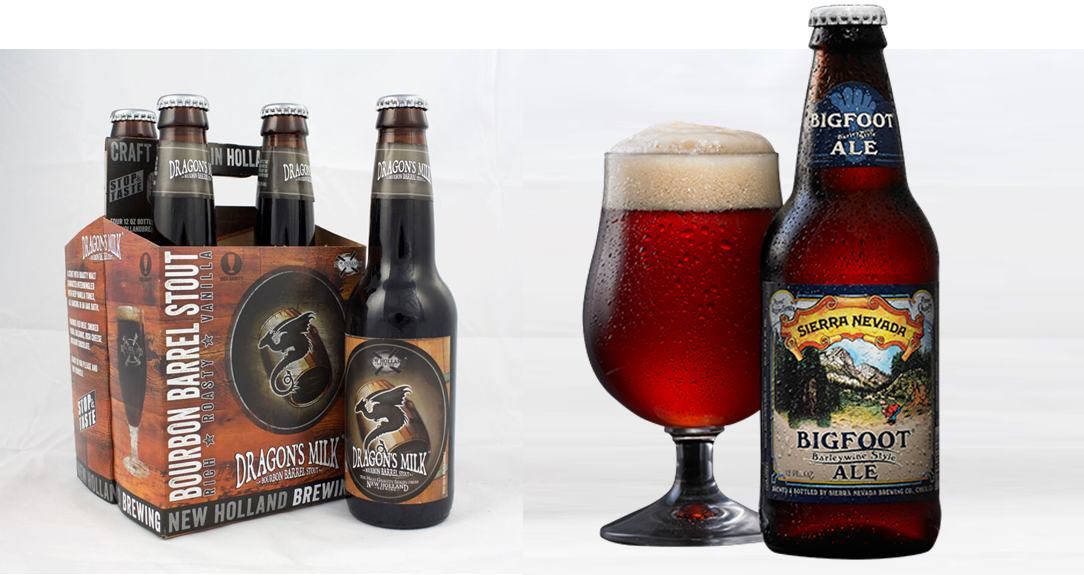 Trollbloods
I'm not saying that Troll players resemble trolls, but if there was a faction that demands a hefty bruiser of a beer, Trollbloods fit the bill. Enter: Sierra Nevada's Bigfoot Barleywine Style Ale. A huge barley beer aged in whiskey barrels, strong enough to knock out an Earthborn. This beer has been around for a long time, and is sold by Sierra Nevada as a beer that changes (for the better) as it sits in the cellar. Just like Trollbloods, this beer can have a really strong late game due to being sturdier than other options.
Skorne
In making this list, sometimes it's the nature of the beer that we made the recommendation, and sometimes the name. This case is one of the latter, though the brewery name also adds in a layer of connection. Consider the fit of Stone Brewery's Arrogant Bastard Ale. Skorne is a faction that encases the souls of their honored dead in stone bodies to continue advising and battling for their great nation. In addition, the structure of Skorne society and their harsh individualism fits the idea of "arrogant bastard" perfectly. The brand itself plays up the arrogance, flagrantly insulting in advertising text the inferior beer options made by large companies. As for the beer itself, it's a strong ale with a slightly higher alcohol content than the main-brand competitors it hopes to dominate.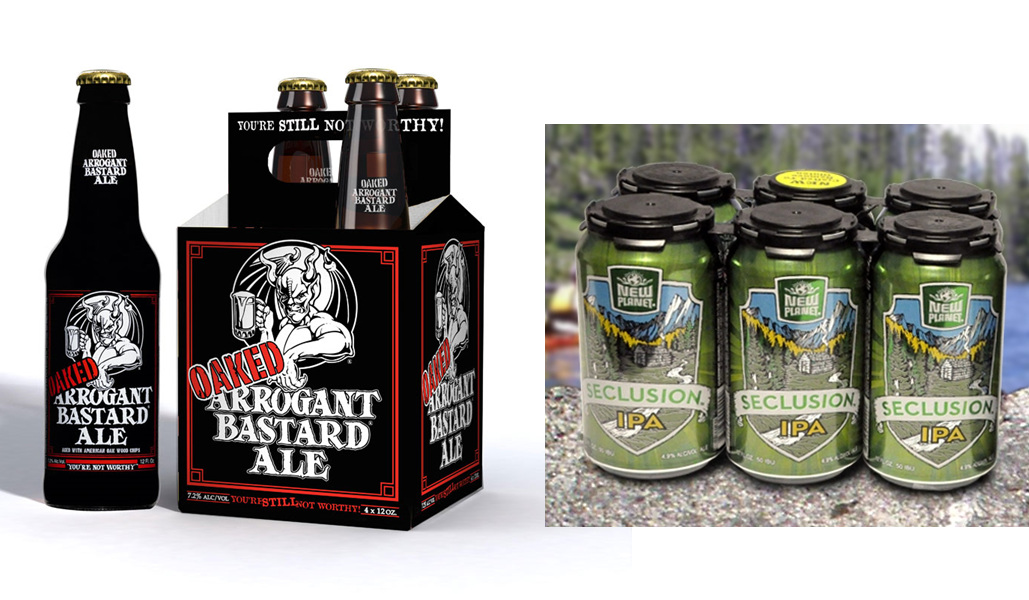 Circle of Orboros
Okay, so there's the whole Devourer Wurm part of the druids, and the only drink choice that's acceptable for that side is long drags from a bottle of unlabled tequila with a worm in the bottom. For all the other bits of the druid feel, it's earth-mother central–so a gluten free beer was the choice. New Planet Seclusion IPA seems to fit the bill well. The dilemma of gluten free beer also fits the faction. With beer, either you use an alternative set of grains that are without gluten and create something that probably shouldn't be named beer, or you use some process to remove the gluten content from the ingredients that make beer beer (and sadly, too often the taste along with them). With so many options that play different, the strength of Circle is finding ways play a different game than your opponent is ready for. And if you try and play the same game with the same "ingredients" in your list, you'll often be left with a pale imitation.
Thornfall Alliance
We're talking about the two pacts in Minions separately, mainly because the choice was so clear for the pun-filled Thornfall Alliance. Butternuts Beer & Ale's Porkslap Pale Ale fits right in with the faction that has lesser warbeasts with the rule "Bacon". The beer itself isn't particularly great, so usually it's more of a lark to drink it it–one of those "bought this beer because I laughed but it really doesn't have enough substance to be my everyday choice" kind of beers. There are a few who might describe Thornfall to be the same.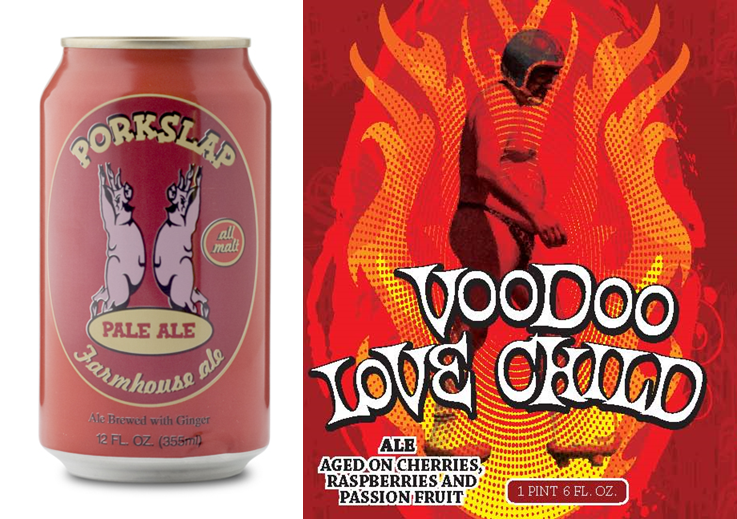 Blindwater Congregation
In the deep bayou, the Gatormen and others conduct their dark voodoo rituals and prepare themselves for war. Given the magic source of the force, we had to go with Voodoo Brewery in Pennsylvania. They make a number of neat, voodoo-themed beers of all types. There are many that might be good thematic choices, but Voodoo Love Child seemed most appropriate: a Belgian-style tripel aged on sour cherries, raspberries, and passion fruit with a healthy 9.5% alcohol content. It's the kind of mixed and complex flavor that makes me think Jaga-Jaga has a few hidden away in a Sacral Vault.
~ Have any other good pairings that should be considered? Any specific brews that you know of that are begging for a pairing with one of these factions? 
Completely drunk and clicking links? Why not click on Chalkboard's blog at www.chalkboardwar.com?