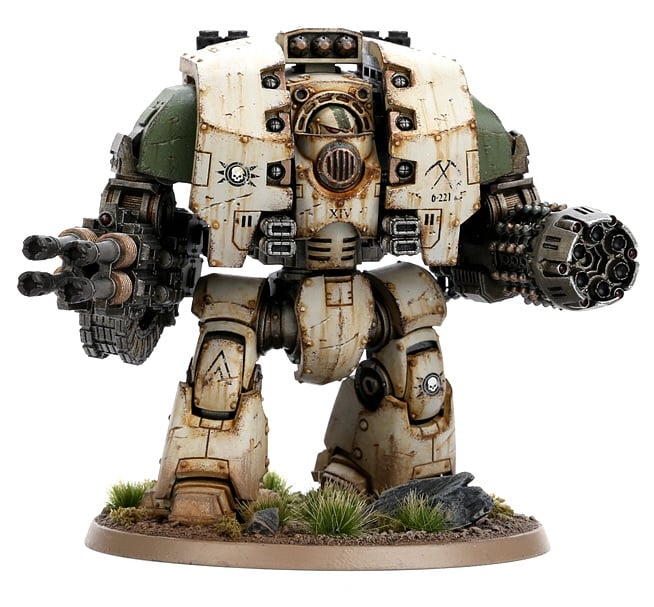 Forge World just put out two videos sure to delight Horus Heresy gamers and hobbyists.  Check em out!
Take it away Forge World:
The Horus Heresy: Model Masterclass Volume One is full of advanced painting and modelling techniques to help you get more from your models.
Whether you are building and painting a centrepiece model for your army or constructing a detailed diorama for display, this book is packed with innovative techniques. Included within are articles and galleries showcasing squads, vehicles, Knights and Primarchs that fought during the Horus Heresy, as well as guides on how to build wargaming scenery and terrain based on the battles of the 31st Millennium.
Inside you'll find construction and painting articles on; the Questoris Knight Styrix; the Legion Falchion; the Solar Auxilia Dracosan; detailed terrain boards; and much more.
Created in limited numbers in the latter days of the Great Crusade, the Leviathan pattern Siege Dreadnought was developed in secret on Terra, away from the pervasive oculars of the Mechanicum. Its massive frame incorporates hybridised technologies, some dating back into the dim past of humanity. Towering over later Imperial walker patterns, this heavily armoured dreadnought is savagely powerful.
This Leviathan pattern Siege Dreadnought is equipped with a Storm Cannon and Grav-flux bombard, powerful and esoteric short ranged weaponry uniquely developed for the Leviathan.
The Leviathan pattern Siege Dreadnought is a multi-part resin kit. It includes optional torso mounted heavy flamers and volkite calivers, an optional Phosphex discharger and an 80mm round base.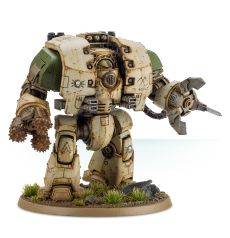 I LOVE the weapons on the Leviathan dread.  Each one looks so brutal and nasty – a perfect match with the chassis's theme.
~Who's picking up these?