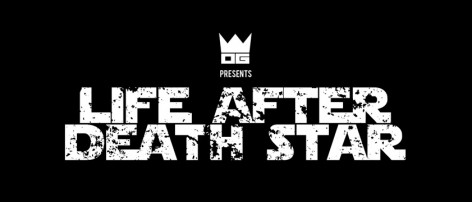 The Notorious B.I.G. meets John Williams – and the result is pretty frakking fantastic.

Mash-ups walk a fine line between listenable and utter trash… The Otaku Gang aka billboard-charting producers Solar Slim & Richie Branson have mashed Biggie Smalls' sophmore album, Life After Death, with a host of John Williams' orchestral themes from Episodes I-VI. And they totally pull it off. The mix on this album is fantastic – you don't lose the soaring melodies of The Force Theme to the Biggie's baritone on Ten Crack Comandements. They mesh and make something new. It's not as clean as The Grey Album, but it's more fun.
If you're not a Biggie fan and just want some good mixes, don't fear. They've made all of the instrumental tracks available… I recommend starting with Dead Wrong.
Please note: not all of these tracks are work/kid safe – listen with caution.
And for those of us that enjoy a little profanity filled Party and BS… this mix is hilarious.
You can listen to the entire album – with or without the vocal track – and a bunch of other great tracks from The Otaku Gang here.
Give it a listen and tell us what you think.