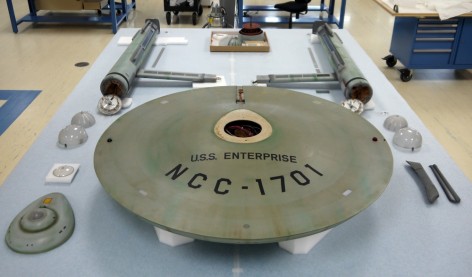 The Smithsonian is restoring the original studio model to it's original glory… with science!
The 11 foot model – that appeared in all 79 episodes of the original series – has been in the National Air and Space Museum's collection since 1974. It was removed from display in 2014 to be restored in time for Star Trek's 50th anniversary in September. A lot of research and imaging has been done the research portion of the project over the last two years to prepare for the physical restoration that is under way now.
The team is a who's who of special effects and miniature artists:
"To replicate the subtle, intricate paint detailing of the model's original design, we welcomed two new members to the project's expert advisory committee. Academy Award-winner Bill George from Lucasfilm's Industrial Light & Magic (ILM) and Kim Smith with Creature Art & Mechanics Digital (CAMd) and formerly ILM, will join original committee member John Goodson, also of ILM. Combined, the three have decades of experience on more than 100 movies, including eight Star Trek films (and a long time ago in a galaxy far, far away, four episodes of Star Wars)."
It was x-rayed by some folks from the National Zoo last year in order to build a map of all of the interior and electronics to plan the safest way to take the ship apart. You can see that the model doesn't have a lot of interior structural support – the staves that make up the barrel of the nacelles are held together with glue that's not aging well.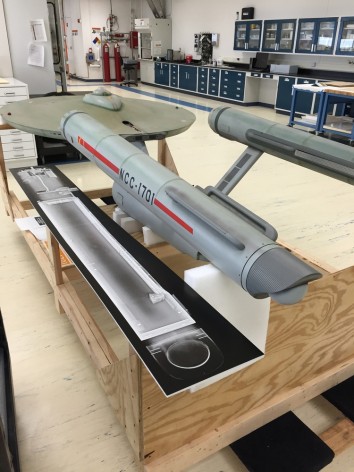 In addition to internal scans the ship was examined using XRF spectrometry to gain insight on the metals used on the exterior structures, and shot in infrared to pick up details under the paint. You can see pencil marks from the original construction that aren't visible to the naked eye.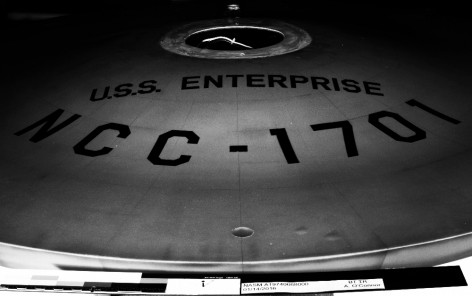 The paint has been painstakingly matched to repair damaged sections and the paint on the saucer is being fully restored. They're also replacing the old lighting system with cooler running LEDs.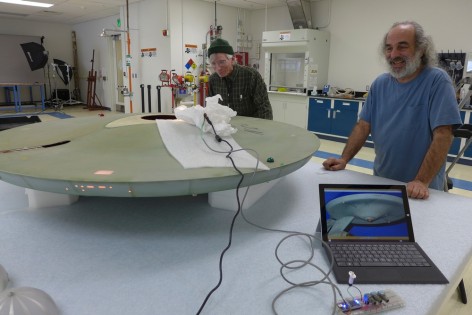 The Enterprise is also getting a state of the art display case when she goes back on display in the Boeing Milestones of Flight Hall. The team is taking the utmost care in this restoration project – and it looks like everyone is loving working on the ship. More details on the current phase of restoration is available here, and you can keep up with the project over on AirSpaceBlog.
Conservation: the final frontier. These are the voyages of the starship Enterprise. Its five-year mission with the Smithsonian: to explore strange new worlds, to seek out new life and new civilizations, to boldly restore where no man has restored before.