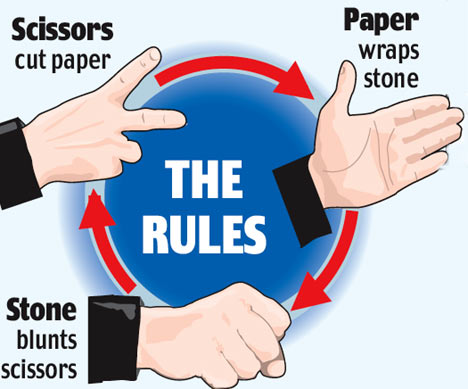 Goatboy here again and today we want to chat about the death of take all comers style lists in 40K.
Its something I have thought about as I try to figure out the LVO list I want to take/build/finish (I have 2 lists I am thinking about – one is done another just needs basic finishing).  Its become increasingly harder to truly take an all comers style list.

Remember when you used to bitch about me? How time flies.
Back in My Day…
I remember back in the days before true death stars (Ork Nob Bikerz, Draigo Wing, etc) reared their ugly heads we had a lot of non optimized lists.  You need a few things of anti tank, some long range support, a few bits of assault elements and finally a decent amount of scoring units to win.  These armies seemed to need each part to work well enough together in order to allow the player to win.  Each choice seemed to have its own "need" specifically for the game and really didn't flow into any of the other aspects.  Those armies that had decent scoring that also completed another aspect did better (Space Wolves and the power of the Grey Hunter) but it did seem that a lot of armies and choice had uses.
I think the overall issue right now is one of the things I do like out of the new edition.  The return of everyone scoring, while freeing for army builds/designs, really does a number on creating these units that have no point in the game.  What if you had to have troop options in order to score?  How many of these Detachments would go from being amazing and instead moved to more "theme" based armies?  How would these Death Stars truly work unless they were a true troop choice?  Would these Decurion options get lost and barely used due to your army having a need for actual scoring options?  Would this be an actual fix or just another shift in the meta to making Marines the best army to play?
I don't know – it is one of those things while we can reminisce/theorize about it isn't something we have a chance to truly test.  It could just warp the metagame like any comp system does.  When you limit one thing – it can severely overpower a choice and cause a situation that is just about as unfun as it was before.  I'm not sure.  I still have fun with regular 40k and try to limit the "overpowered" shenanigans to things I at least have some shot against.  There is only a certain amount of times I can place my models, watch my opponent roll a ton of dice and see my dreams of kung fu punches die in a pool of my salty tears.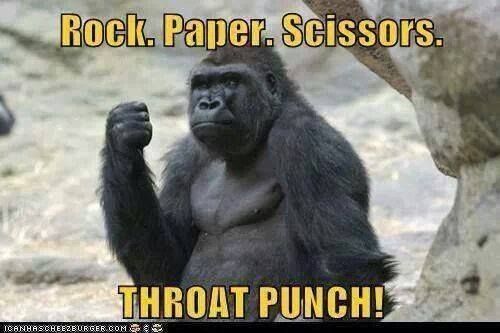 Welcome to Rock, Paper, Bolters
But enough of that – lets talk about the Paper, Rock, Bolters format we live in now.  Look at the top lists we have:
Eldar
Dark Angels
Marine Gladius
Daemons
Super Friends
Tau Bullet Storm
(even) Khorne Daemonkin
Each have their strengths versus certain other armies while extreme weaknesses versus others.  We all know how strong the Marine Gladius is as it creates the perfect storm of Objective Secured mixed with deadly Grav shooting.  Put them up against a min maxed Khorne Daemonkin Dog list and that strength becomes a weakness as your Grav shooting isn't nearly as good and they can wreck all your Rhinos.  Heck look at the Dark Angels biker match up versus the Eldar. They can go as fast, have better saves, and still kill all your bikes.  Throw that massed shooting at the Daemonkin and Daemons and you could force a ton of saves or break them with the Dirty D.  The Tau Army falls apart if Super Friends gets there.  It doesn't always like Eldar either as massed D shooting could do a number on their fairly static lines.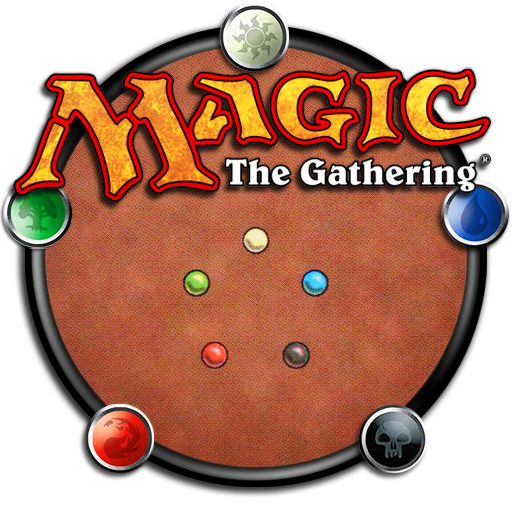 The game is really starting to become like some Magic events where you have a deck that hurts 60% of the field but has 1-2 terrible match ups.
How many times have you heard that one random Knight when crazy through an opponents army as they didn't have the Melta to remove the hull points.  Or how about that Wraith Knight that got there, got to stomping and removed 500+ points of a unit?  Lets say you have an army built to deal with elite armies and you suddenly get faced versus a Green Tide?  What if you can't kill 4+ Rhinos a turn?  Finding a list is so hard that it becomes daunting to even plan for one.
As events start to drop off and specific ones get larger its a heck of a lot harder to find that sweet spot with a list.  I would almost say it is better to have a list with obvious strengths versus some of the bigger lists and just play the mission for those lists you are weak against.  I think knowing the correct choice to "win" by is usually better.  While your list might be weak at least you are coming in with the thought of – get more maelstrom and try to compete on the primary and not just killing your opponent.  It just gets hard to truly get something that does everything you need.

The Perfect Winning Recipe
Let's build a list of all the strengths you could use to build a list.
1. Lots of options to score objectives.  A lot of events have missions with 4+ objectives on the field and having the ability to score them all based on the mission is a good strength.  MSU is still good and the Gladius is the example of a strong one.
2. Have to be able to deal with GC/Super Heavy Walkers/Vehicles.  They are going to show up, you need to have an answer or a good way to ignore them.  The Stomp is an amazing answer to Death Stars and so I expect them to show up.
3. Have an answer to Death Stars. – whether that is just ways to outscore them (MSU), have a good way to turn off powers (Assassin) or just kick their teeth in with something stronger (Stomps/Better Star).
4. Either Survivability or Limiting Opponents offensive abilities.  This falls into the tough Death star thing as well as those lists that utilize true Null Deploy strategies.  One way to win the game is limit how many turns your opponent has to affectively win the game.
5. Efficient ability to complete the game in the set allotted time to finish the match.  A dirty strategy is to "slow play" your opponent.  Just like limiting your opponents options by presenting a Null Deployment – taking too much time is a way some players "win" more games then they should.  More events are starting to add in penalties for those players that don't consistently finish their games.  I expect if you are known to slow play you will piss off an opponent or two.  You need to know your army, know your choices, and at least present the same amount of time you had to your opponent to complete their turns.
6. Don't dabble in psychics.  For every game you have the perfect set of powers rolls on a single Level 2 caster you have those games where you will never get a spell off.  If you don't go all the way into mind powers then it is better to ignore it.  It is a non guaranteed set of rules for your army and too much of the time people rely on that "sweet" set of powers.  Go all in or just go home.  Plus it means your opponent wasted that choice on the Culexus assassin.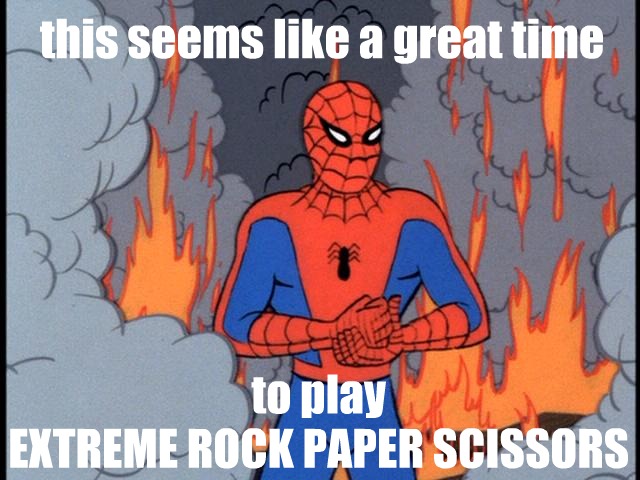 You could add know your rules/have the rule books but we all should already be playing that way.  I think if you can cover at least 3 of these you should have options versus most of the field.  Some places show a severe lack of GC/Super Heavies in their local meta so a lot of the time you don't need all those Melta/Grav/Force.  Other places are just full of Death Stars so having an MSU army that just outscores the opponent versus killing them works better.  I usually believe in having Null Deploy style lists was it is a way to mitigate alpha strikes and turn off the devastation of the seize the initiative.

Learning to Accept Rock, Paper, Bolter
Its why this game has become a lot more Paper/Rock/Scissors with just the hope you don't face your nemesis during the event.  I am used to Magic the Gathering so I don't hate that style of competitive play as defining/defeating the Metagame is part of the fun.  I like making lists and while I hamper myself with an army building set of fluff standards I still want to try and figure out the best list for myself for a particular event.  I don't expect to win because I just don't have the time anymore to play 2-3 times a week and know my match ups in and out.  Heck I get lucky the Wife lets me fly out 2-3 times a year to flail around and try to sound relevant.  I guess if there was real money in this game and a good push to make more armies fair it might turn out better.  Still – there is no other game with models I like to invest my time in.
Currently I am wavering between a Knight/MSU biker build and the GK/BA thing.  I have kept playing that dang Freeblade IOS app so I am jonesing to play my Knights.  I figured an MSU biker set up might let me compete with all those Maelstrom points and give me some much needed Surgical shooting with Grav/Melta.  I don't know if I want to go with Gerantus style build for a 2+ Ion Shield front Knight or just go with regular Knights.  He is a ton of points and while hey – 2+ is sweet a perfectly shot set of Tau boobie missiles will make that a sad Knight.  I could go with BA/GK but I have found my rolling for Psychics has been terrible.  I just can't seem to pass spells on 4+ dice rolls no matter how many rerolls/conclave abilities.  They just don't like that 4+ roll for me.
I don't know what will see in the coming months for 40k.  I can guess it will generate more nerd rage when we see rules that either feel too powerful, too confusing, or just plain bad (please not Chaos Space Marines).  I do hope it shakes up the scene a bit as while it is nice to have an Assault, Shooting, and MSU all represented with lists it would be nice see a different Xenos/Bad guy at the top for once.
What do you think is the best list right now to take to a big event?