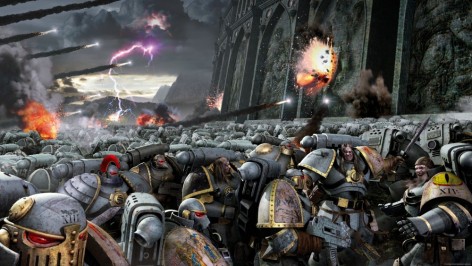 War Without End is coming to smash shelves with it's 544-page count! The Heresy Continues…
Black Library is giving the Horus Heresy some love with a new Hardback release: War Without End. We got the leak from what appears to be another crop-shop from the latest White Dwarf #104.
via Scanner 1-19-2016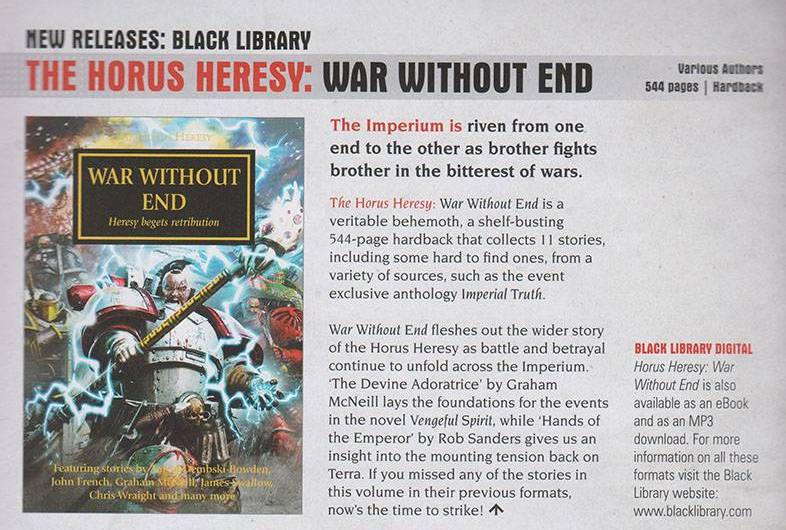 Yes – you're reading that right. It's a collection of 11 stories spanning 544-pages! If you've been keeping up with all the reading, you may not find any super new revelations in this oversized tome. However, if you've missed any this is a great collection to pick-up to help fill out some of the "wider story" – so check it out!
This series is never gonna end…and I'm okay with that.